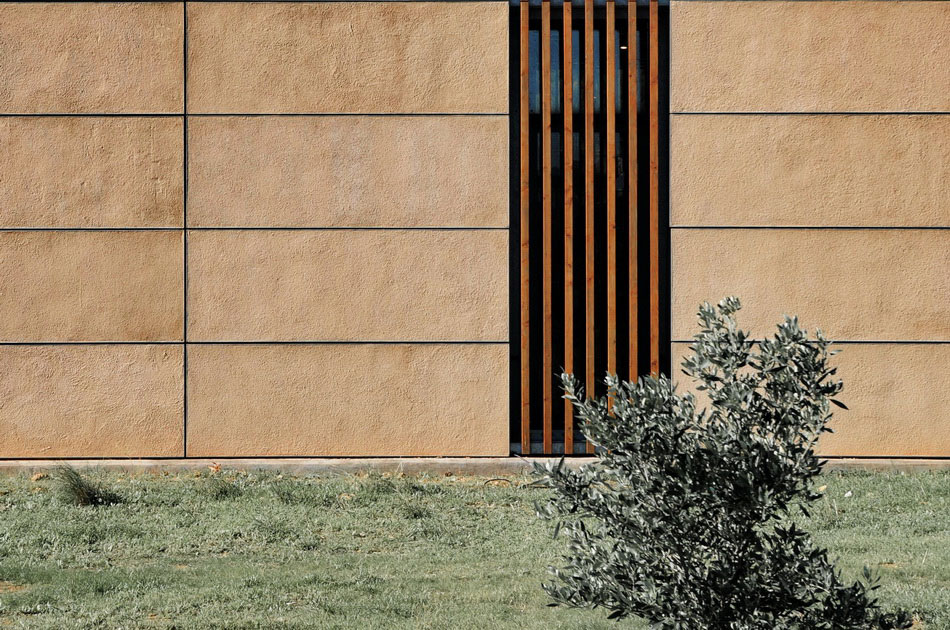 The shed assumes the character of a museum that hosts two significant tombs that were excavated under the supervision of prof. Marinatos in the archaeological site of Vrana, Marathonas, adjacent to the archaeological Museum.
The main design principles were the site's protection – without having the new shed altering or competing with the image of the archaeological site, the link between the interior and the exterior environment, along with insuring the interior circulation paths and pauses, as well as the creation of a special atmosphere of promotion and respect for the ancient findings.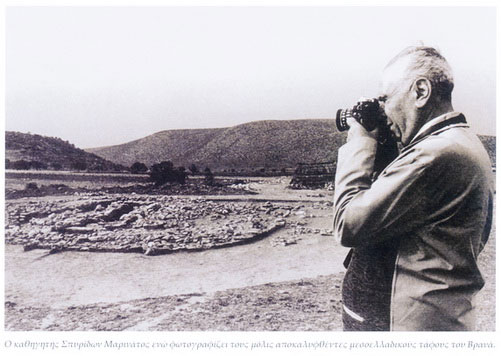 The proposal is essentially an enclosure that is comprised of two main elements:
- an autonomous horizontal shelter level supported on columns (shed) and
- a perimeter fence that encloses and defines the boundaries of the excavation site, comprised of pre-constructed metal panels plastered with clay colored and textured as the local earth soil.
These two elements are linked through a horizontal band of skylights, maintaining at the same time their autonomy, so as to exist also on their own in the landscape.
The plan's peculiar outline was the outcome of the difficulty in situating the vertical columns that support the lattice shed in archaeologically safe locations.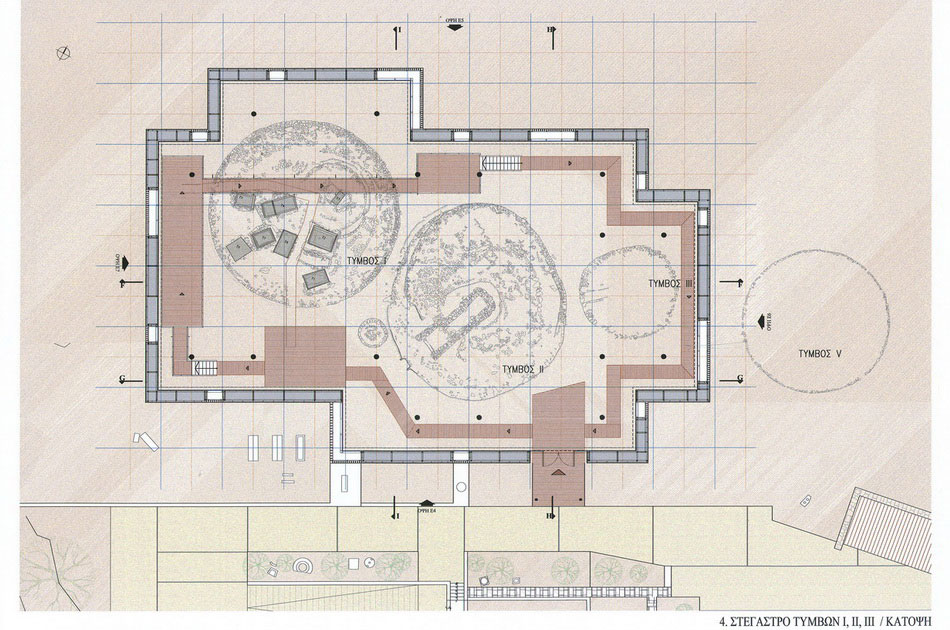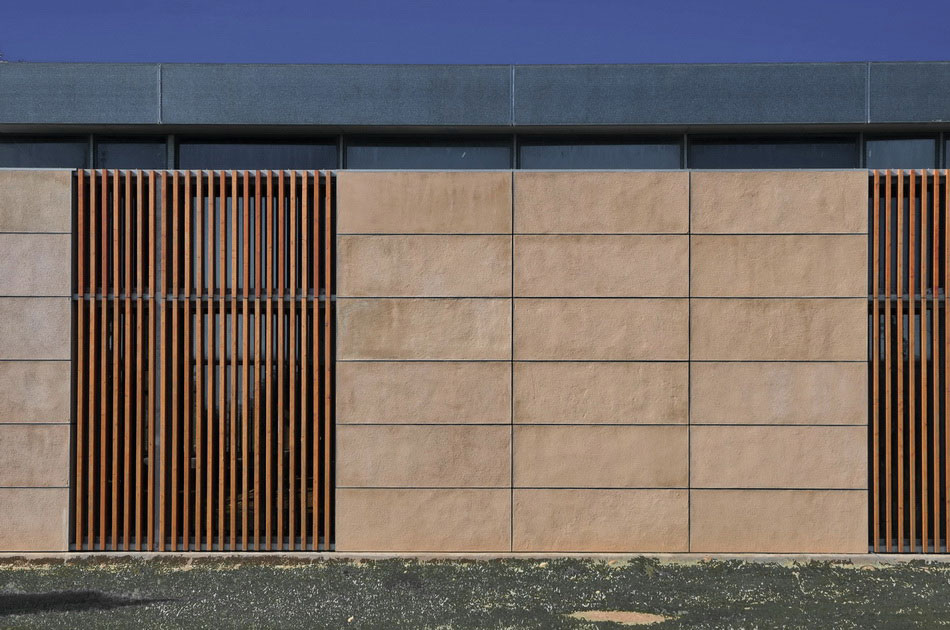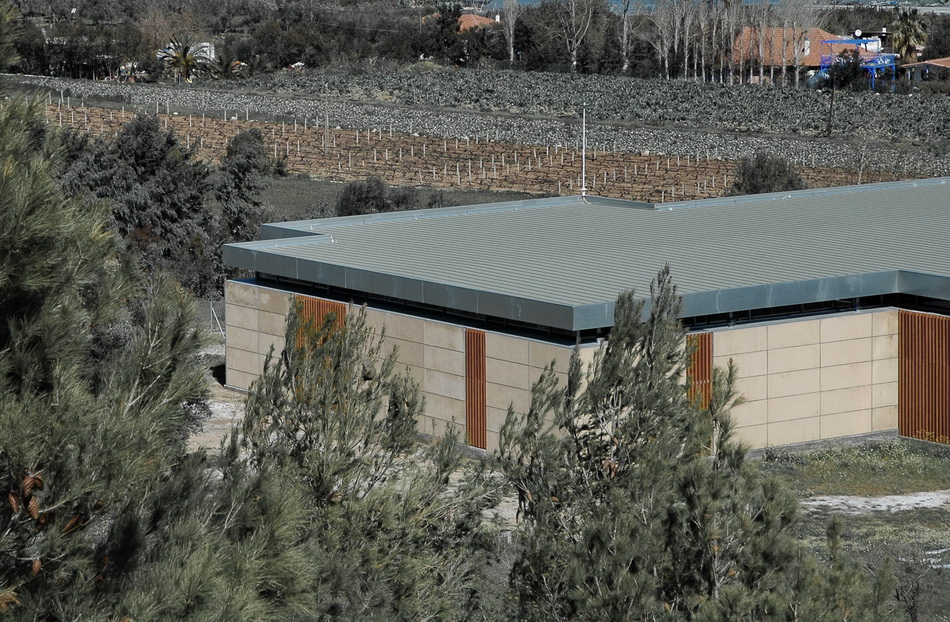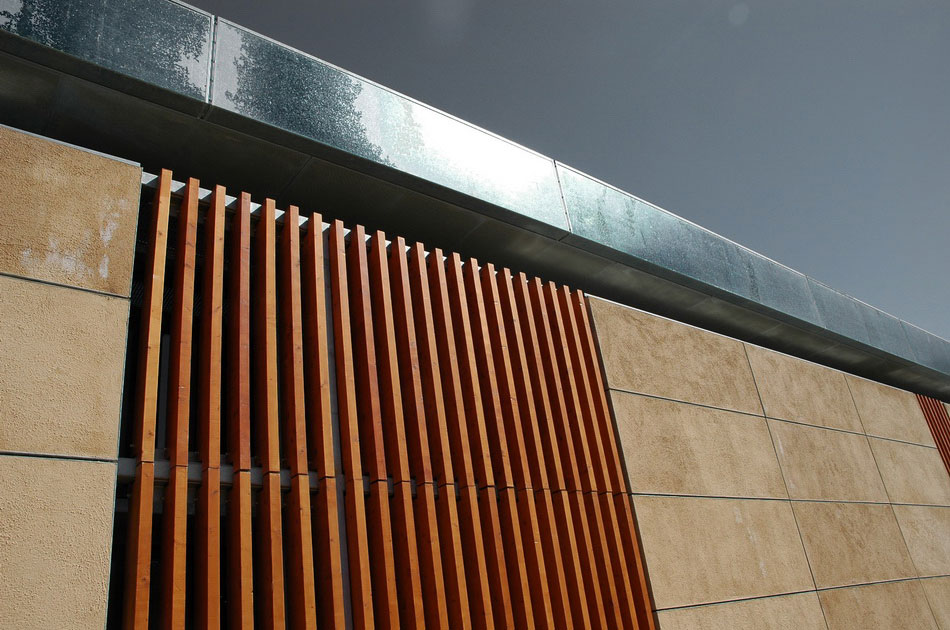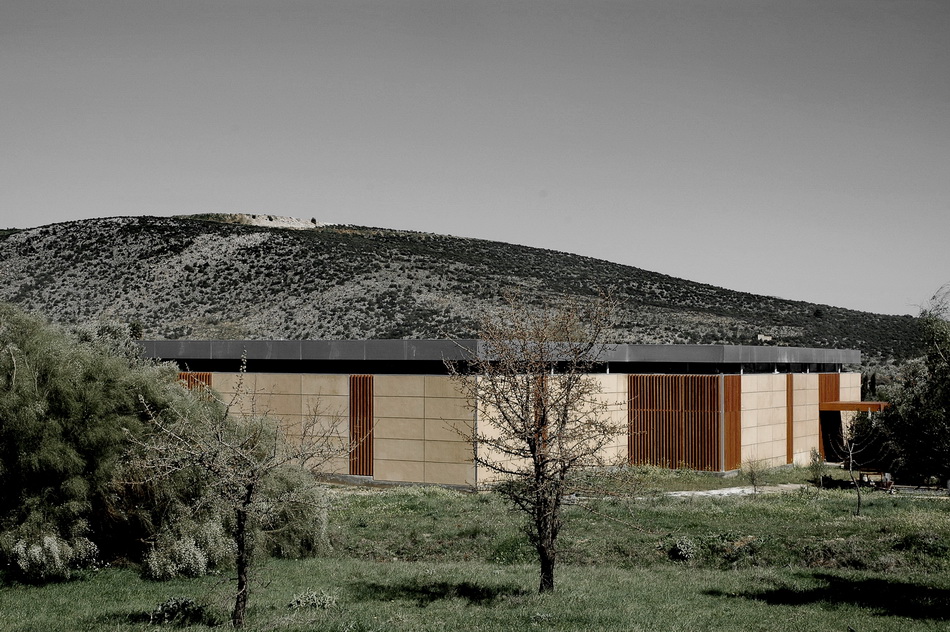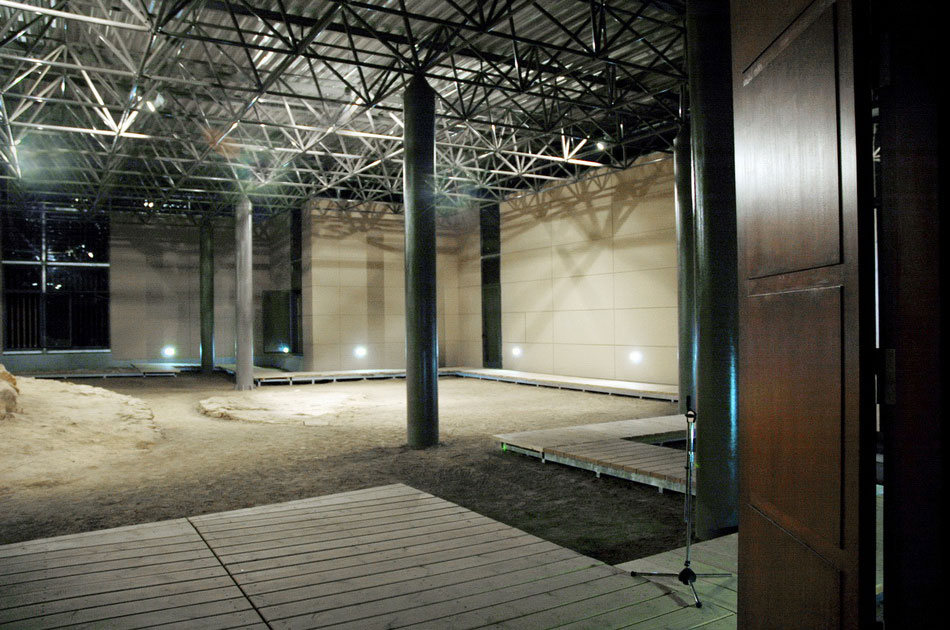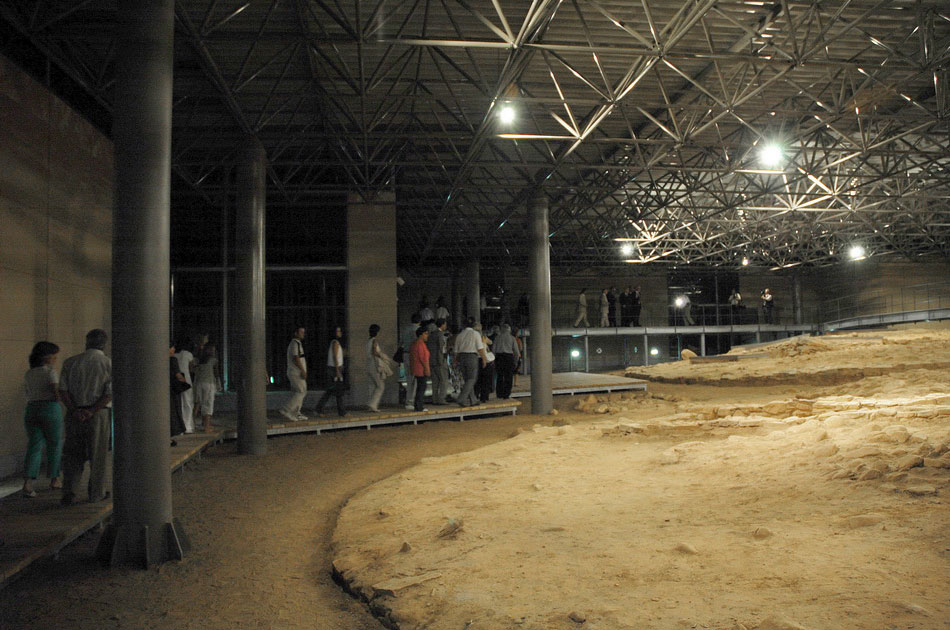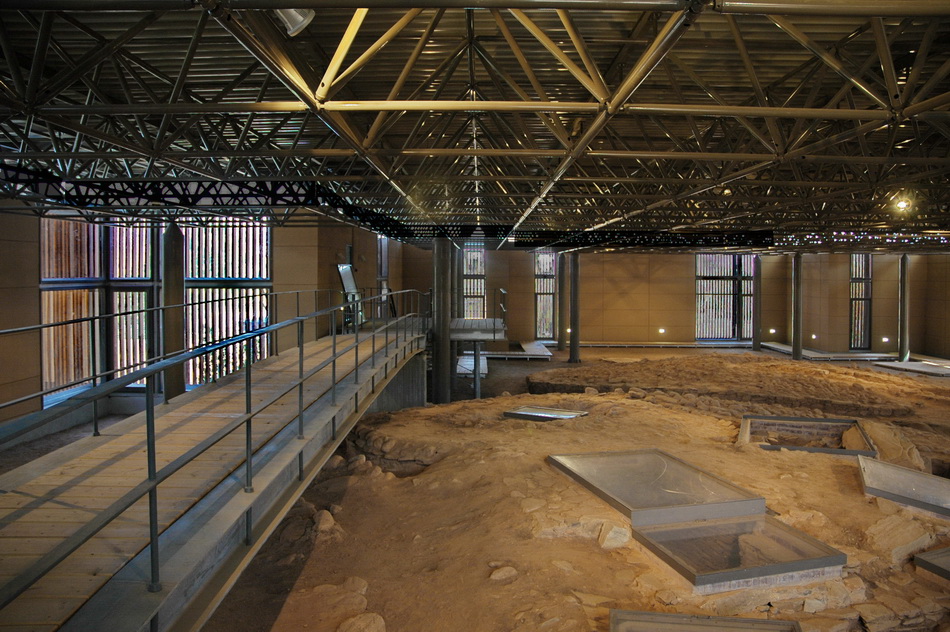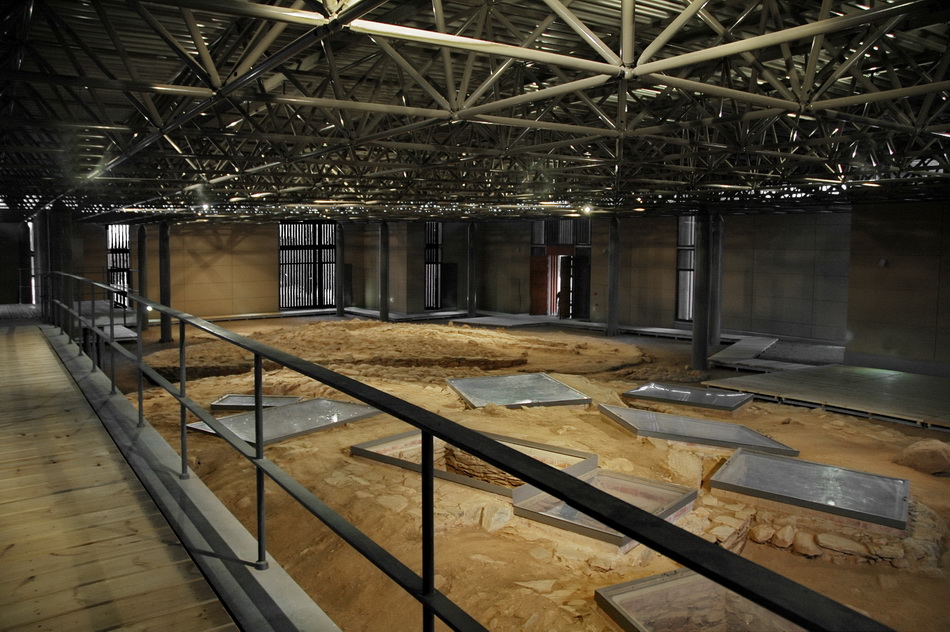 SHED OF TOMBS I,II,III IN THE AREA OF VRANA, MARATHONAS, GREECE
SITE: ARCHAEOLOGICAL SITE OF VRANA, MARATHONAS, ATTICA, GREECE
YEAR: 2004
COMMISSION BY: GREEK MINISTRY OF CULTURE, MANAGEMENT OF ARCHAEOLOGICAL PROJECTS, COMMITTEE FOR RESTORATION AND INTEGRATION OF MARATHONAS ARCHAEOLOGICAL SITES
ARCHITECTURAL TEAM: GEORGE TRIANTAFYLLOU & PARTNERS,
G. TRIANTAFYLLOU, T.BAROUS, J.ANTONOPOULOU, N.ANAGNOSTOPOULOU,
M.FAKOURELLI ASSOCIATE ARCHITECTS
STRUCTURAL ENGINEER: A.N.SADOK
MECHANICAL ENGINEER: INSTA, CONSULTANT ENGINEERS
MUSEOLOGIST: SONIA CHARALABIDOU
FOR THE REHABILITATION OF THE ENTIRE ARCHAEOLOGICAL SITE CLICK HERE.
FOR THE PRESENTATION OF THE RECONSTRUCTION OF THE MUSEUM CLICK HERE.