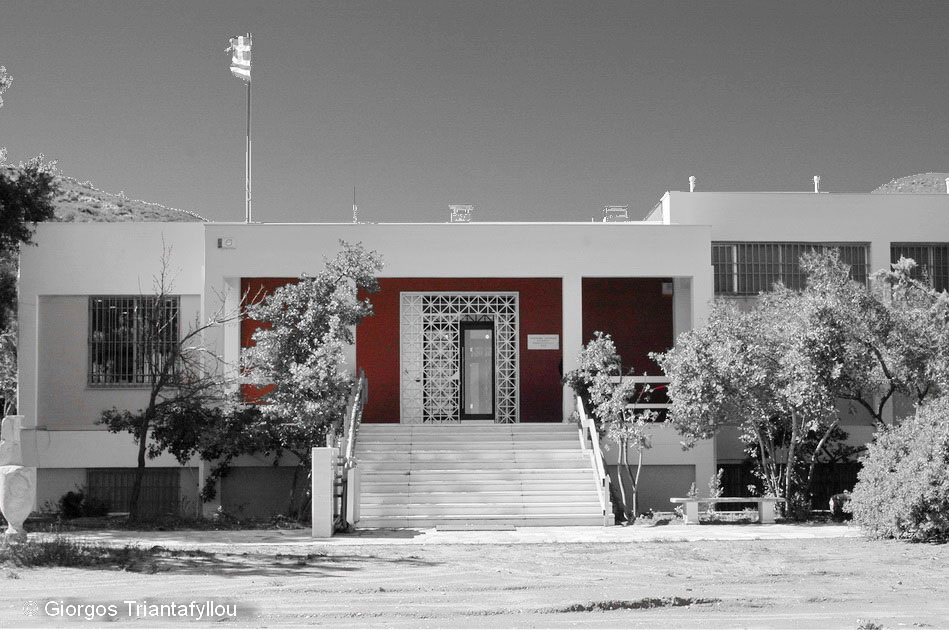 The proposal for this small museum was implemented in 2004 as a part of a larger proposal for the restoration of the entire archaeological site of Vrana in Marathonas, the restoration of the Tomb of Plataies, the extension and remodeling of the Museum and the construction of the tombs' shed (refer to the "Archaeological Sites Rehabilitation" project section). The parts of this extended proposal that were eventually realized are a partial remodeling of the museum's interior and the tombs shed, that is presented separately.
The museum's original building was built in the 60's and it includes several important ancient findings that form the main collection of such artifacts in the region, spanning from the Neolithic Period to the Roman years. The Museum's interior and exterior rehabilitation was intended to comply with the current museological standards, without altering the character of the building and without disturbing the main curating concept of the exhibition. The atrium in the center of the building was covered with an elevated curved translucent surface, in order to host the Trophy of the Battle of Marathonas.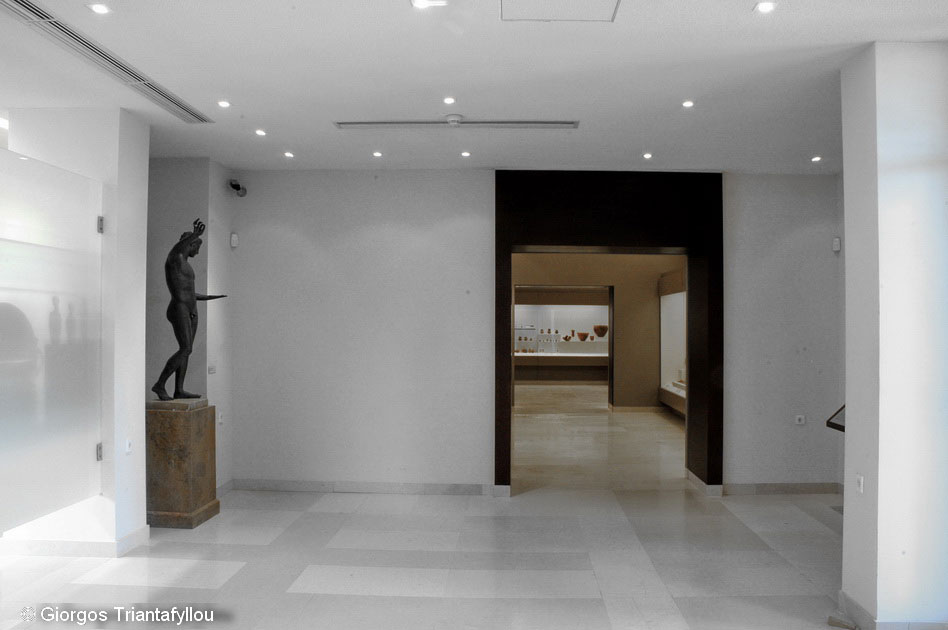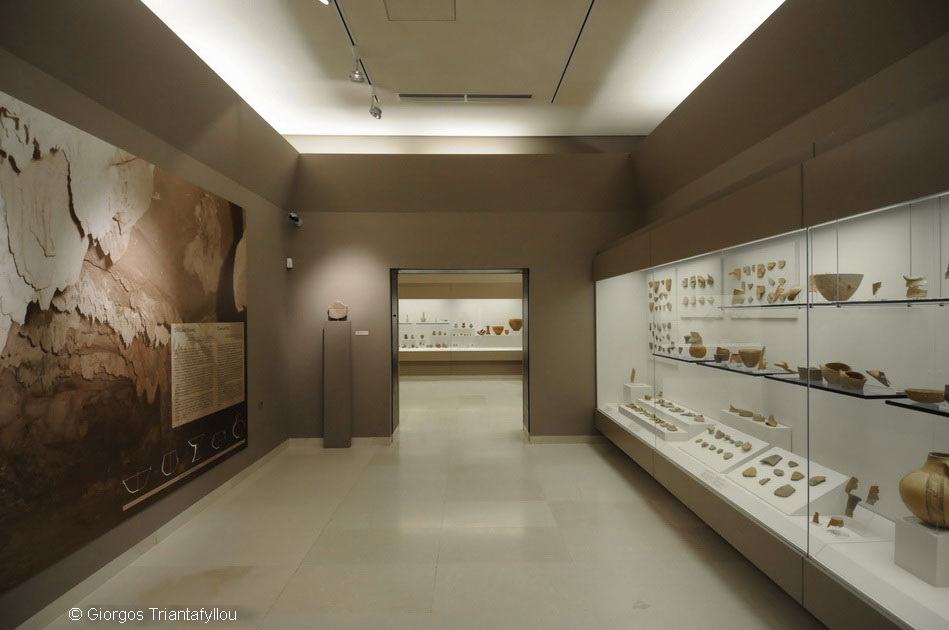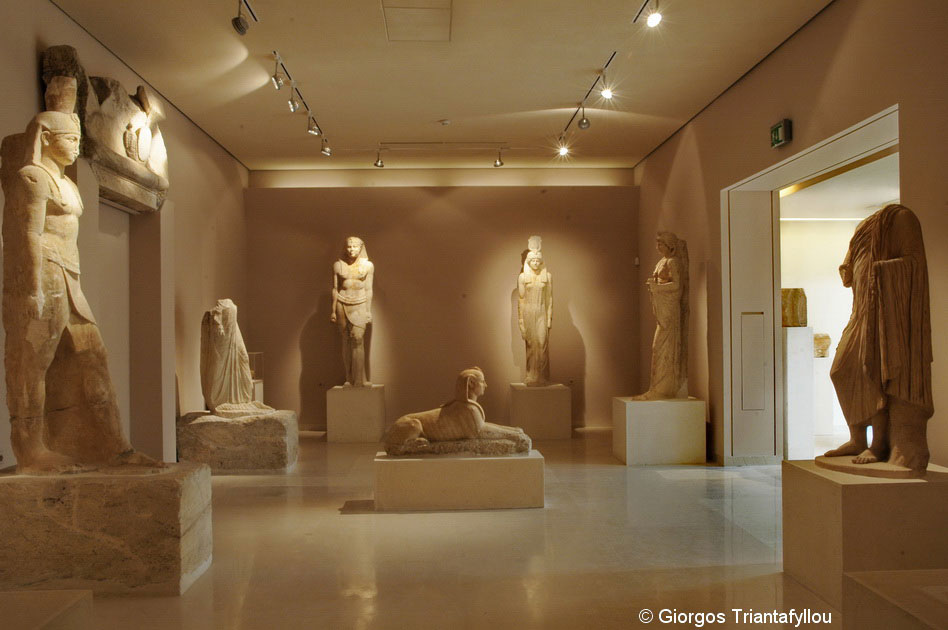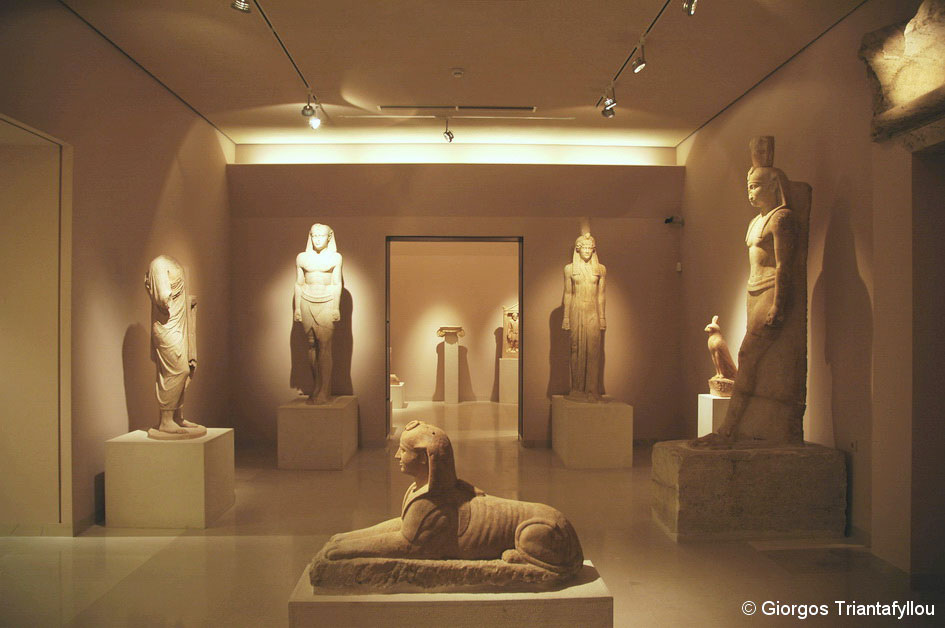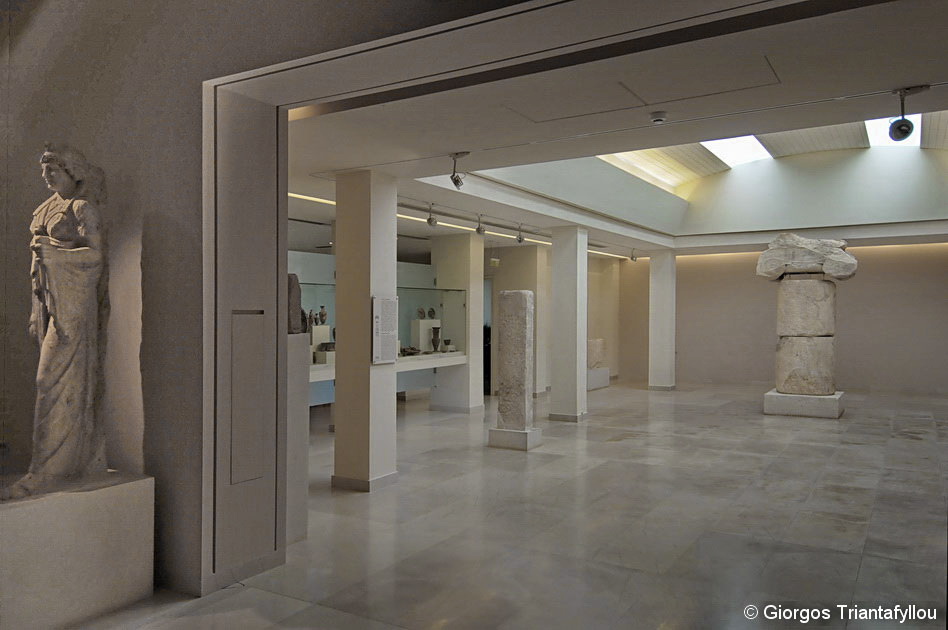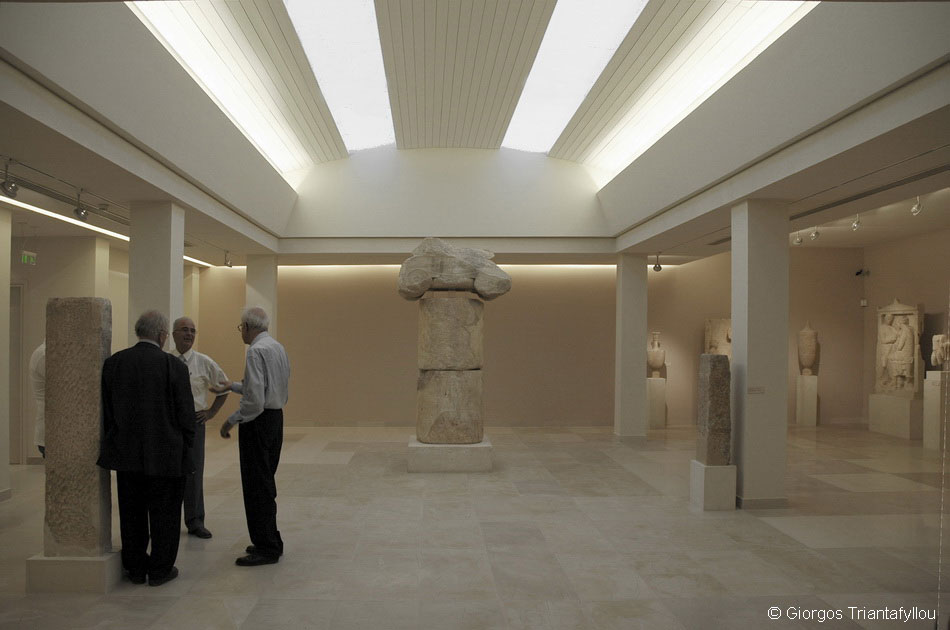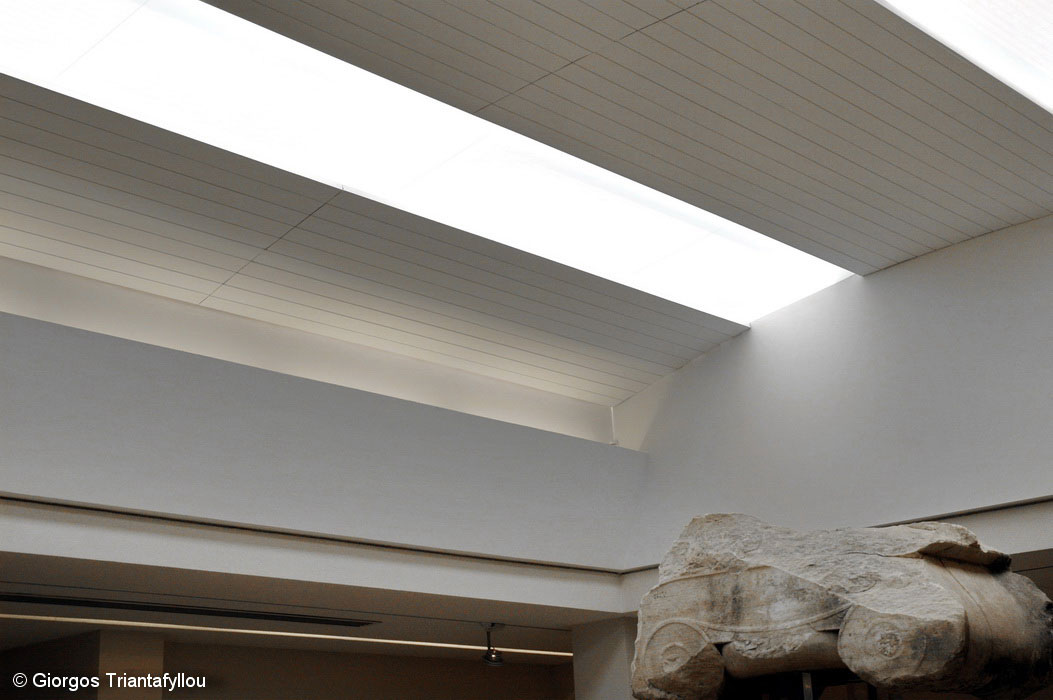 REMODELING OF THE MUSEUM OF VRANA – MARATHONAS AND ITS SURROUNDINGS
PERMANENT COLLECTION OF ARCHAEOLOGICAL ARTIFACTS OF THE REGION, FROM NEOLITHIC PERIOD TO ROMAN YEARS
SITE: ARCHAEOLOGICAL SITE OF VRANA, MARATHONAS, ATTICA, GREECE
YEAR: 2004
AREA: 560M2 (510M2 INTERIOR, 230 M2 EXTERIOR SPACE)
COMMISSION BY: GREEK MINISTRY OF CULTURE, MANAGEMENT OF ARCHAEOLOGICAL PROJECTS, COMMITTEE FOR RESTORATION AND INTEGRATION OF MARATHONAS ARCHAEOLOGICAL SITES
ARCHITECTURAL TEAM: GEORGE TRIANTAFYLLOU & PARTNERS,
G. TRIANTAFYLLOU, T.BAROUS, J.ANTONOPOULOU, N.ANAGNOSTOPOULOU,
M.FAKOURELLI ASSOCIATE ARCHITECTS
MUSEOLOGIST: SONIA CHARALABIDOU
ARCHAEOLOGIST: GEORGIOS STEINHOWER
CONSERVATIONIST: MANOLIA SKOULOUDI
FINE ARTS CONSERVATIONIST: GIANNIS GIARMENITIS
AWARD: EUROPEAN MUSEUM OF THE YEAR AWARD 2007 EUROPEAN MUSEUM FORUM 2007.
FOR THE REHABILITATION OF THE ENTIRE ARCHAEOLOGICAL SITE CLICK HERE.
FOR THE PRESENTATION  OF THE TOMBS' SHED CLICK HERE.