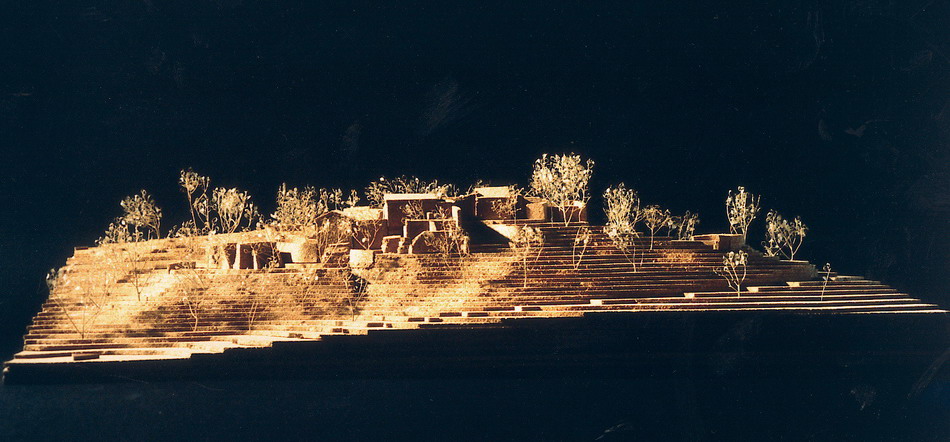 The revival of the traditional settlement of Kato Tzinevrianon? in western Crete was part of the program "Economic Development Youth Initiatives" of the Deputy Ministry of Youth (1983). In order to implement this pilot program, a working team was established, that composed of scientists and students. The team after the field identification of the subject, proceeded to the imprinting and record the settlement and furthermore to the exploration of the data identify. In this way, various proposals for potential reuse of the settlement were emerged.
Kato Tzinevriana included in the grid of the settlements that surround the shaft Chania-Kolymbari-Kissamos in the northern part of the prefecture of Chania.
The settlement, situated atop a hill, in a natural environment with particular interest and is composed of a small number of houses that form a whole.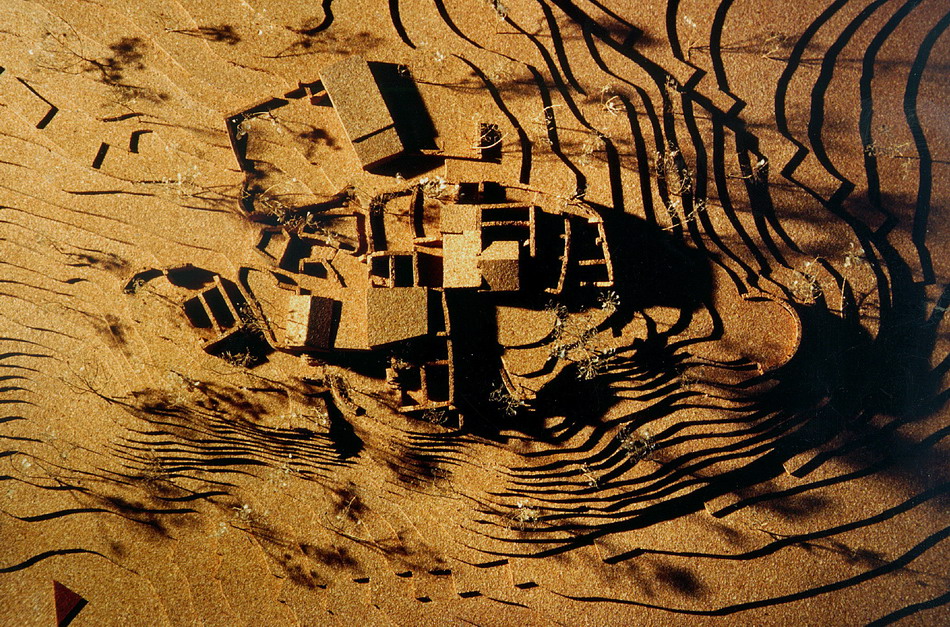 The whole settlement seems to have occur prosthetic around a simple core-type, where the first family was established. New buildings touch the older, creating a diverse and complicated residential complex. Common walls receive the roof, new windows are opened or closed the existing ones. Only two buildings on the south and west side remain independent. The quality of the whole mentioned in the path integral, which is the consistent element of the settlement that naturally arises as it follows the ground, receives the inputs and enriches the whole picture with the public character of the street.
For the construction of the settlement primary materials have been used without any special treatment.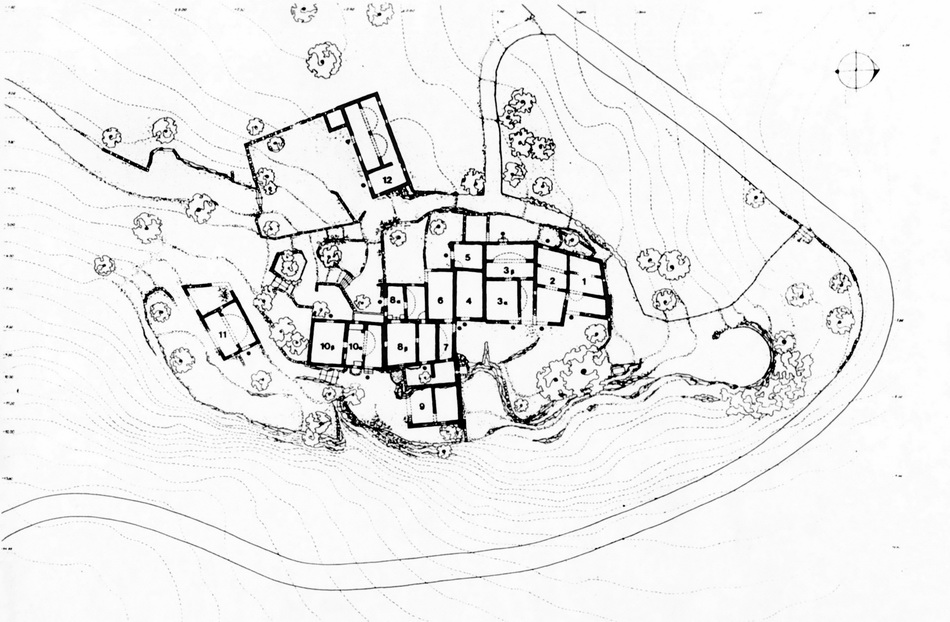 SETTLEMENT IMPRINTING – GENERAL PLAN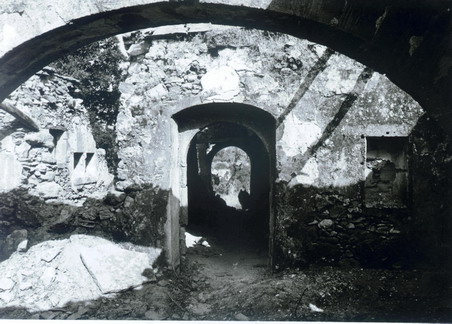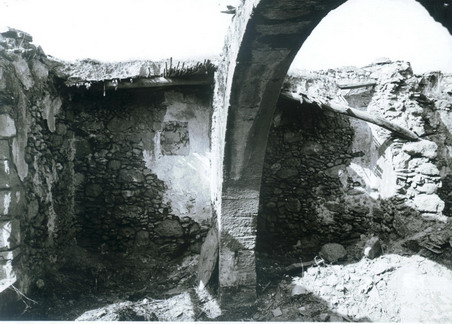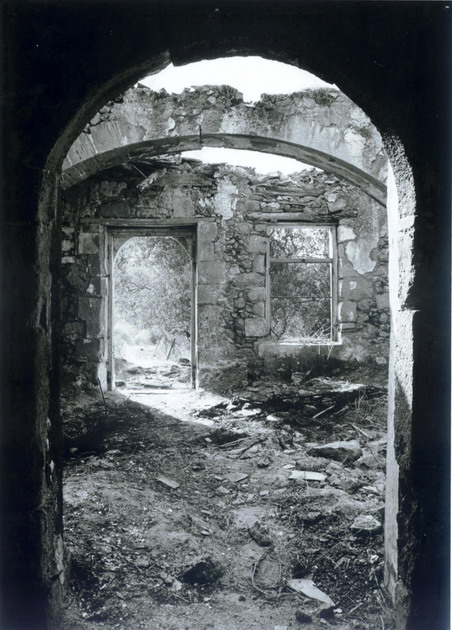 INDICATIVE IMAGES OF THE SETTLEMENT – EXISTING STATE
The proposal was based on two assumptions, the maintaining the character of the settlement and on a simple building program, which tailored and arises from the existing buildings, trying the new set to maintain the quality of the old.
The aim was to revive-reuse of the settlement in order to accommodate new people, that connected by a common sense of creation. The support and the prospect of implementation of this project by UNESCO, could ensure the accommodation of young people from Greece and abroad for permanent residence or for the holiday season, with a prospect to present and promote their work.
In lean, almost ascetic, spaces of old houses, a new rationale inserted in order to increase the opportunities for hosting, that completed with a small restaurant and a multipurpose space for exhibitions, screenings, discussions and a library.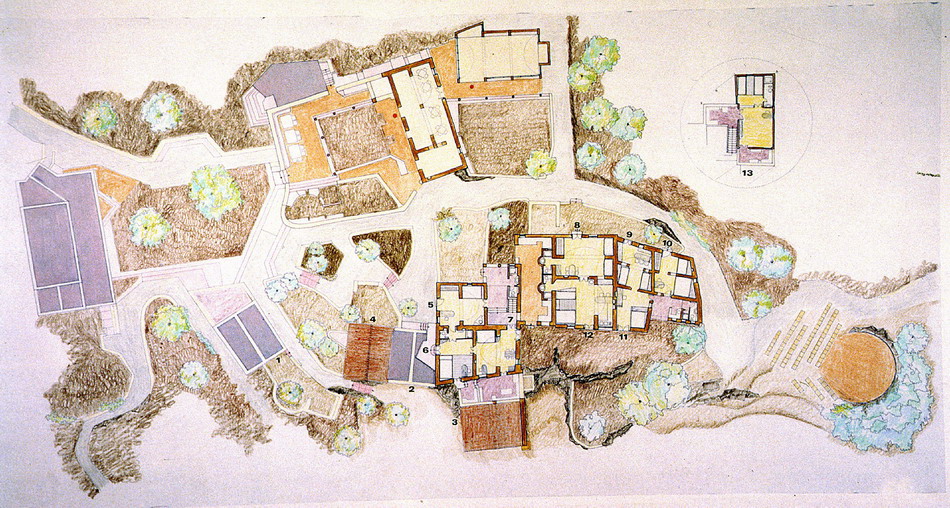 PROPOSAL FOR RE-USE OF THE SETTLEMENT – UPPER LEVEL PLAN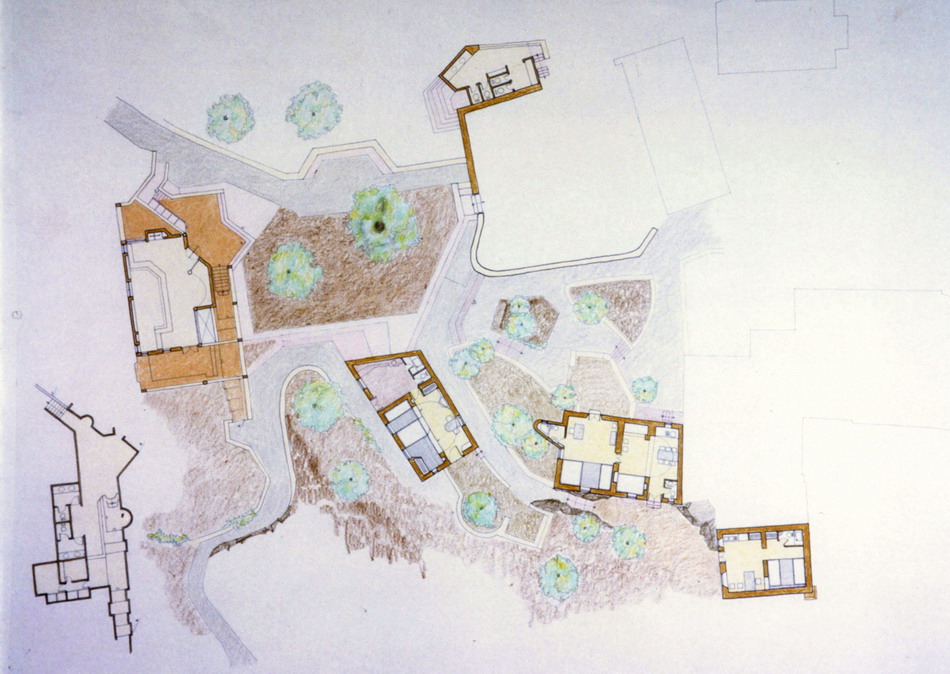 LOW LEVEL PLAN



INDICATIVE ELEVATIONS OF THE SETTLEMENT
TZINEVRIANA-TRADITIONAL SETTLEMENT, CRETE 
SITE: KATO TZINEVRIANA, NOCHIA, CHANIA, CRETE
YEAR: 1983
COMMISSION: DEPUTY MINISTRY OF YOUTH
PROJECT TEAM: GIORGOS TRIANTAFYLLOU architect, SUZANA ANTONAKAKIS architect
SPECIFIC CONSULTANT: DIMITRIS ANTONAKAΚIS, architect
PROJECT TEAM: THODORIS ANDROULAKIS, GEORGE VRETTAKOS, THANOS KLOSSAS, MARIA KOPANARI, MARIA PAGKALOU, SILIA RANTOU, ASPA TALLIADOROU, RENA PSARI
COORDINATION: NICOLAS ZIRGANOS, MANOUSOS TSAFARAKIS