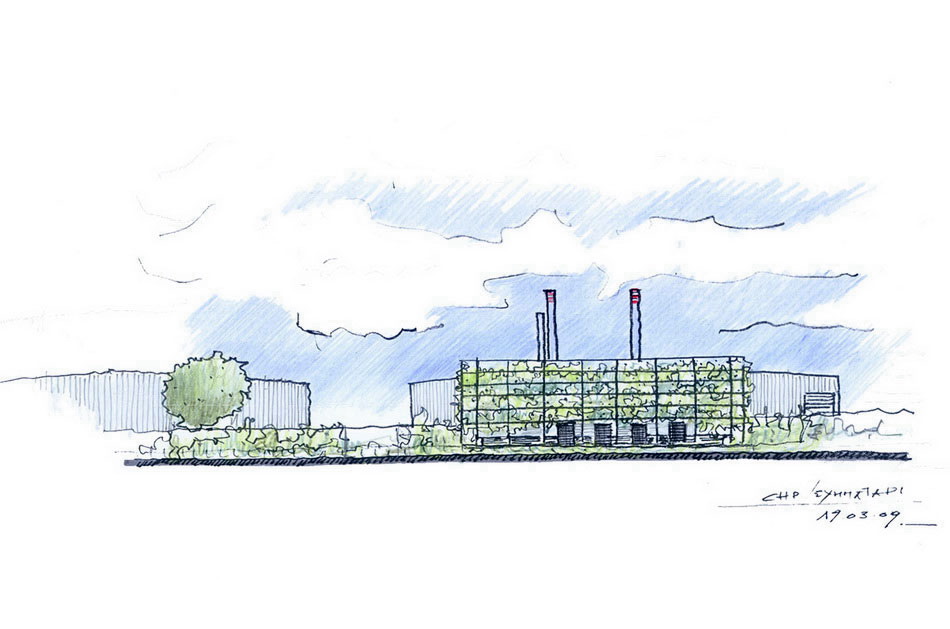 The Coca-Cola Company announced in 2007 that in their effort towards ecological choices and green energy solutions they were going to implement in partnership with Contour Global fifteen electrical – thermal plants globally. These plants should cover their industrial facilities energy needs, by using natural gas and water as the source material. It is worth mentioning that the released carbon dioxide would be collected, processed and used for carbonated bottled drinks.
The new plant unit, as an extension of the already existed facilities of Coca-Cola Greek Company in Schimatari GR, is situated along the site's South front within the statutory zone B1 for the protection of the archaeological site of the Acropolis of Tanagra. Zone B1 can be built under special rules and restrictions. This relationship demands special handling aiming to the new plant's discreet integration as well as the broader improvement of the industrial facilities presence in its environmental context.
The new plant unit is hosted inside a clean-cut orthogonal shell. Besides the equipment within the building, there is a requirement for equipment implementation in exterior spaces, that was finally located at the building's back side and on top of the rooftop slab – on a 3m high blinds-fenced metal deck- after undertaking specialized mechanical studies.
The facilities complex is fenced with a perimeter wall totaling an area of 2.310m², distanced from the building and allowing the growing of ivy plants in the larger part of its surface (projected planted area of 1,760m²). It could be perceived as large vertical gardens that develop on a discrete metal structure with integrated planters, mesh for plant crawling, as well as perforated internal corridors for the plants' supervision and maintenance. The fence constitutes a visually coherent continuation of the natural green that surrounds the archaeological site, hiding at the same time a part of the existing industrial facilities of Coca-Cola.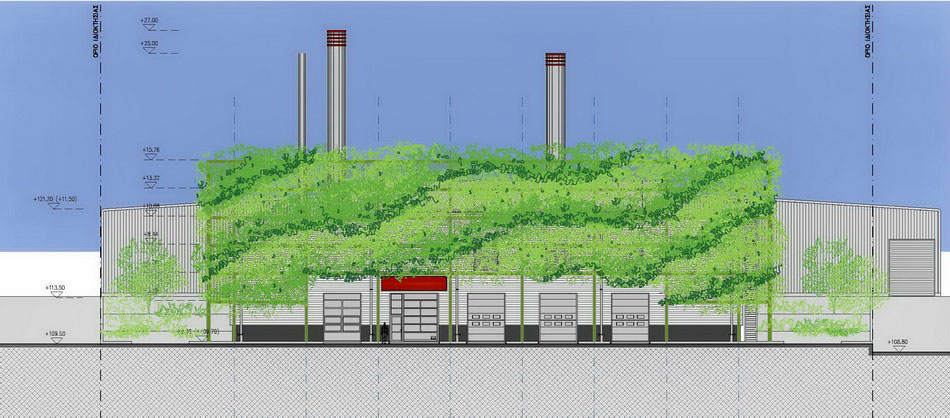 South view from the archaeological site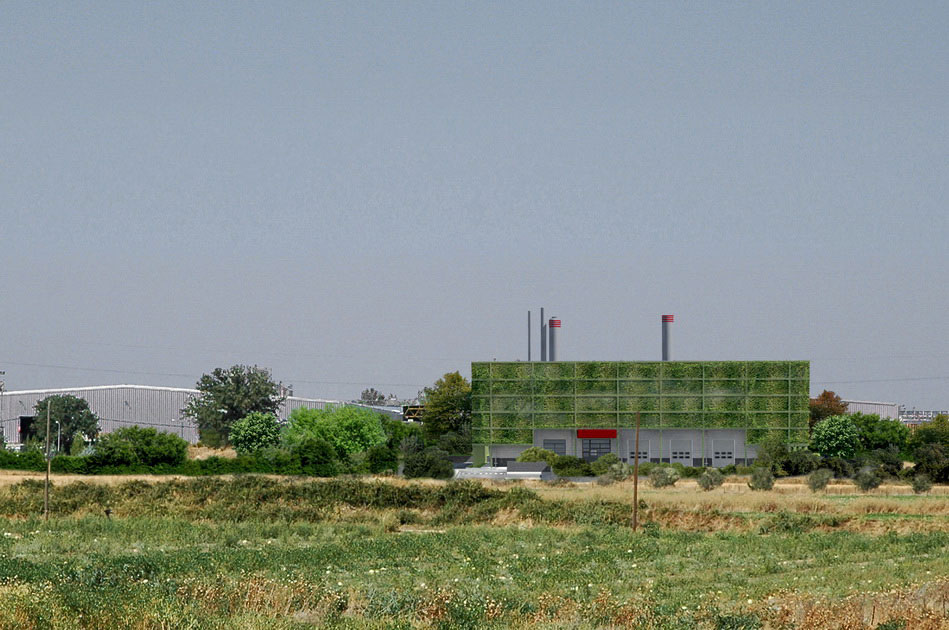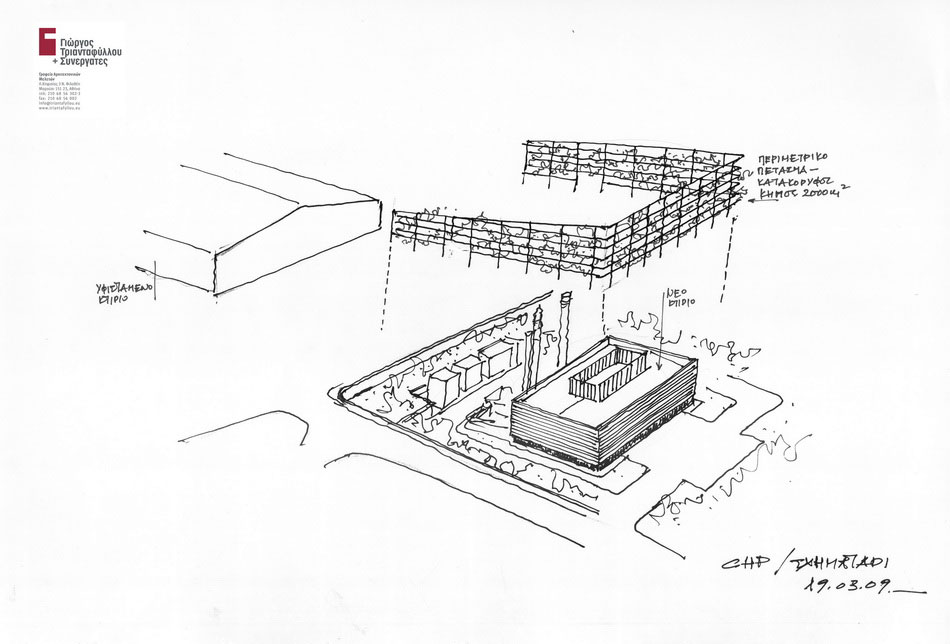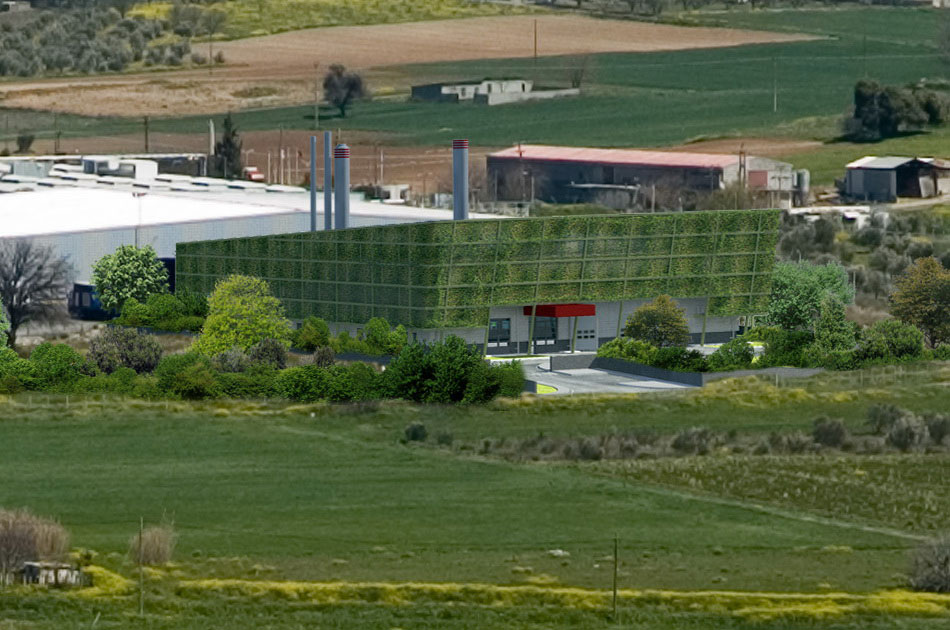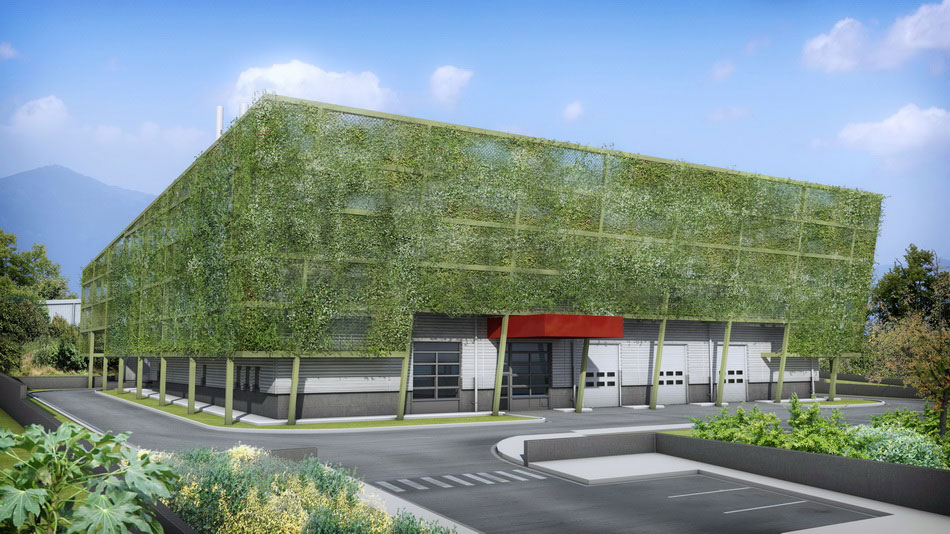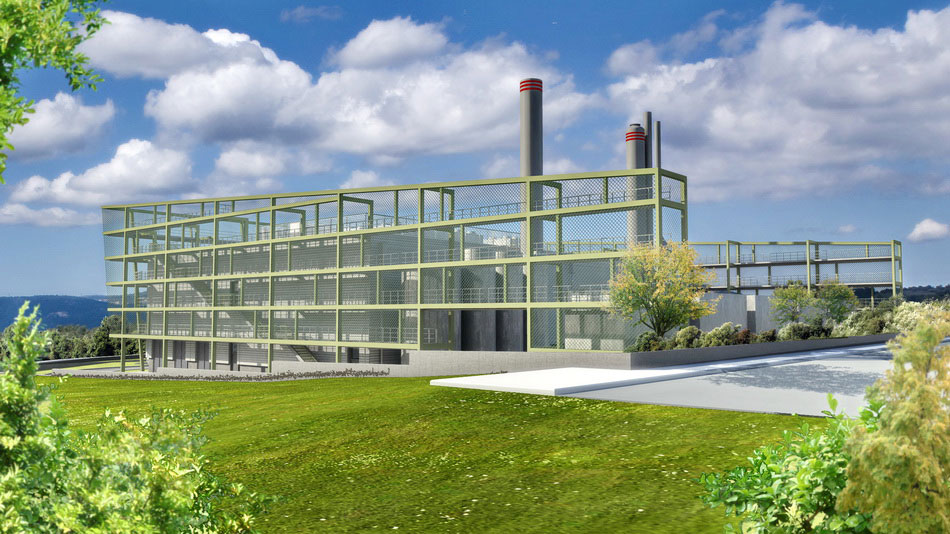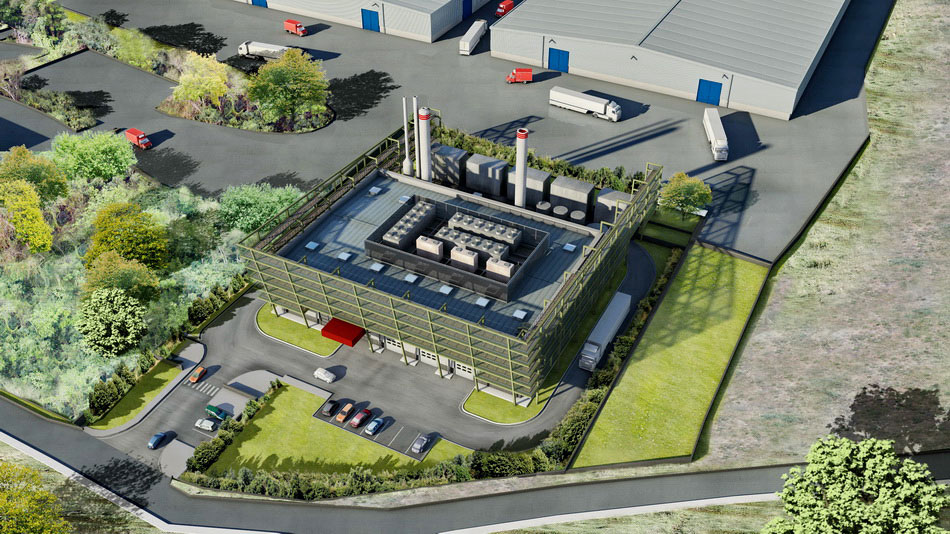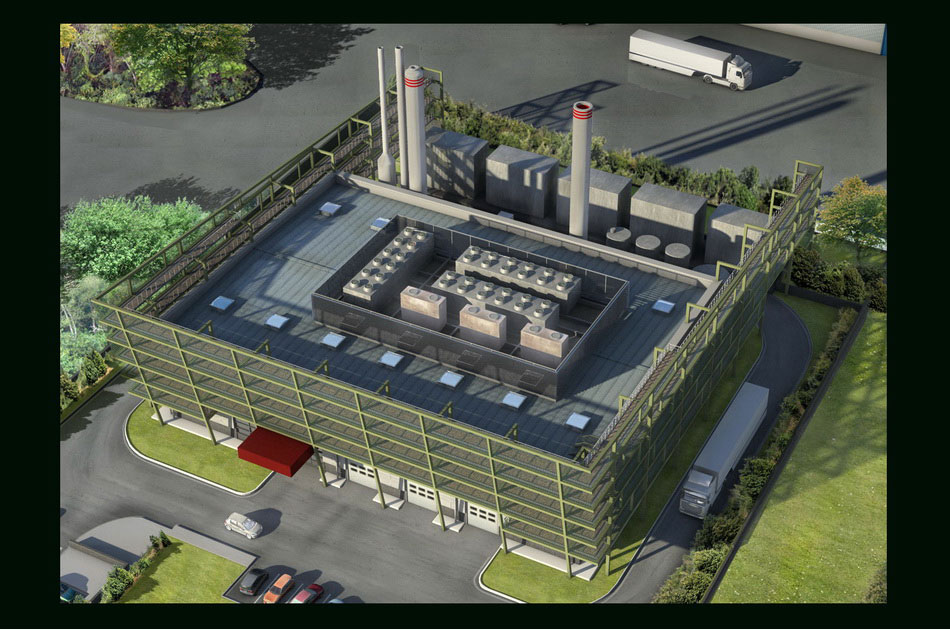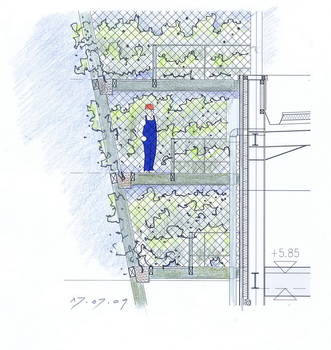 Suggested section of the perimeter vertical garden fence including the supervision corridor for the plant maintenance
CHP PLANT AND ADDITIONAL FACILITIES AS AN EXPANSION & MODERNIZATION  OF  THE  COCA-COLA  BOTTLING  FACILITIES AT SCHIMATARI – VIOTIA – HELLAS
SITE: SCHIMATARI – VIOTIA
YEAR: 2008-…
COMMISSION BY: CONTOURGLOBAL SOLUTIONS
ARCHITECTURAL DESIGN TEAM:
GIORGOS TRIANTAFYLLOU & PARTNERS
V. GIANNOULA, M. NEZI, TAKIS BAROUS, GIORGOS TRIANTAFYLLOU, architects
STRUCTURAL ENGINEER: CH.KIRPOTIN-P.VASINIOTI-G.VROCHIDIS
MECHANICAL ENGINEER:  L.D.K. CONSULTANTS
ENVIROMENTAL CONSULTANT: HPC PASECO, D. OIKONOMIDIS, P. TRIANTAFYLLOPOULOS
CONSULTANT OF BUILDING'S FIRE PROTECTION: NT. KALAMITSI