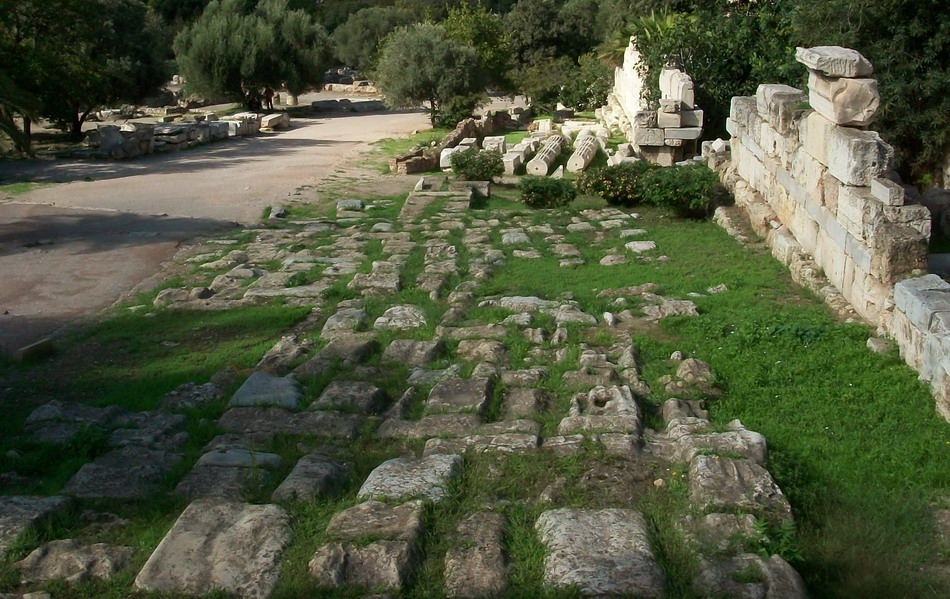 The Unification of Archaeological Sites, began as an ambitious plan, which subsequently reduced dramatically. The restoration of the ancient market concerned a big part of the total area intervention that included the program of the Unification of Archaeological Sites of Athens. The archaeological site presents a great interest because of the high number of important monuments and ancient paths that have restored primarily from the excavations of the American School of Classical Studies. The monuments allocated from the 6th century BC until the 5th century AD even up to the Byzantine period.
The management of archaeological sites of this scale and their relationship with the city constituted that time an unprecedented and extremely difficult project for the Greek reality, especially when the initial specifications and requirements of the project was high.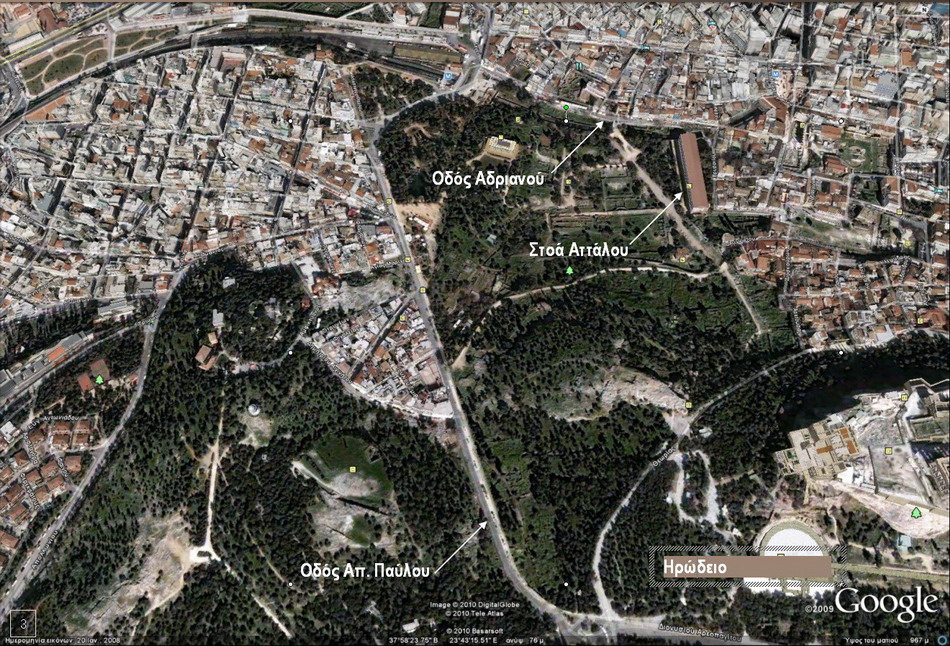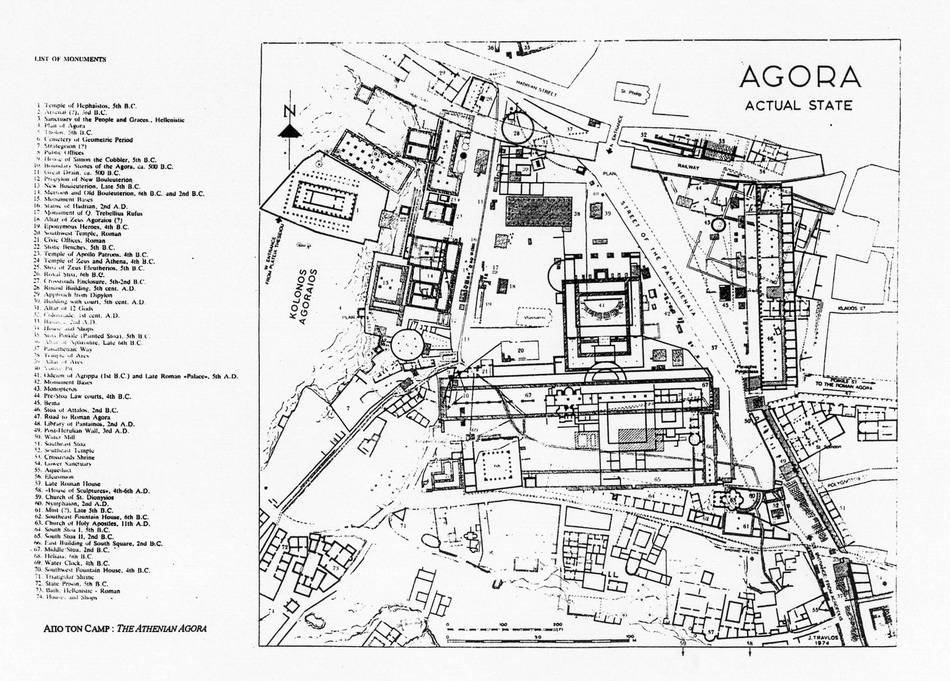 TRAVLOS' IMPRINTING
The object of the study related with the: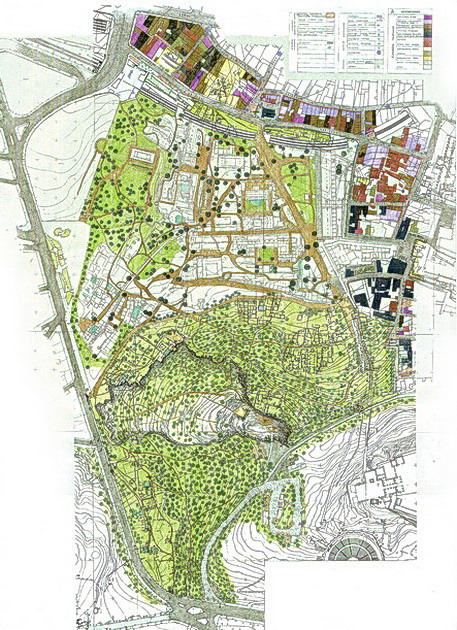 1. Imprinting the existing state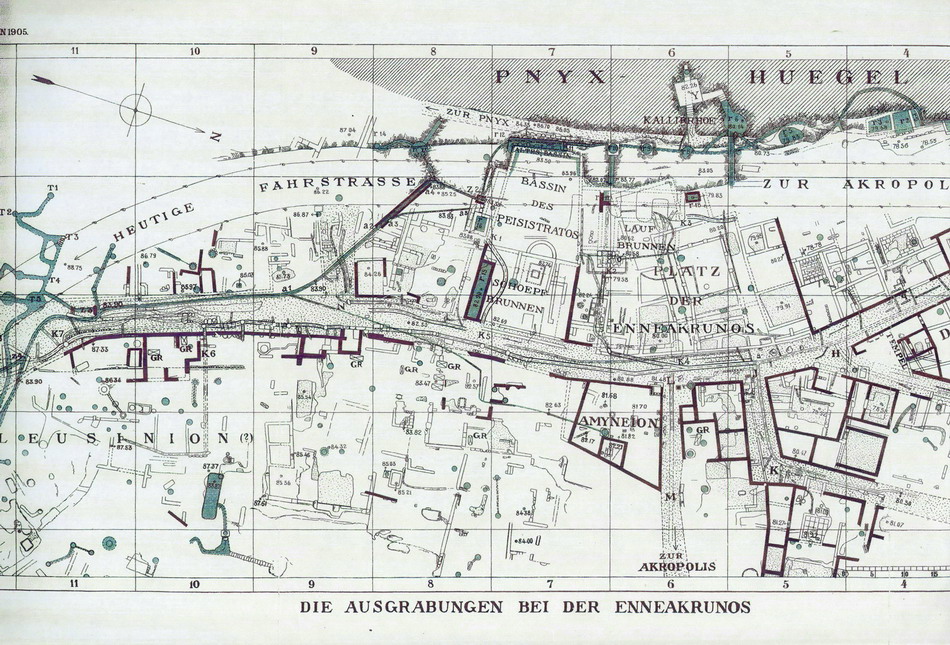 THE EXCAVATION OF DORPFELD (ENNEAKROUNOS)
2. Archaeological and architectural documentation of existing buildings and identify places where the excavations could be extend.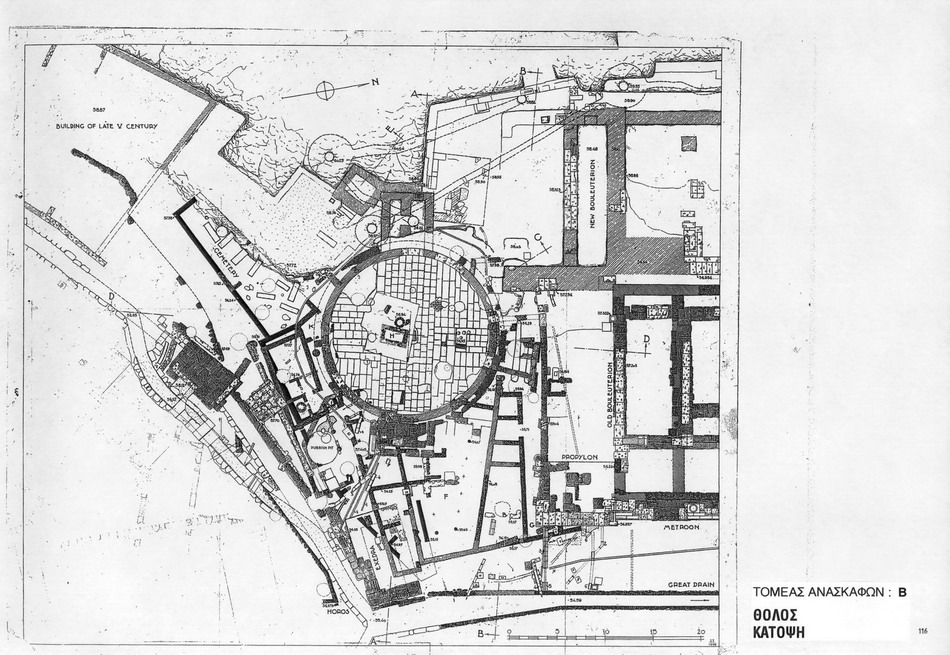 3. Redefining the boundaries and entrances to the sites, while ensuring the reception, information and other visitors's services.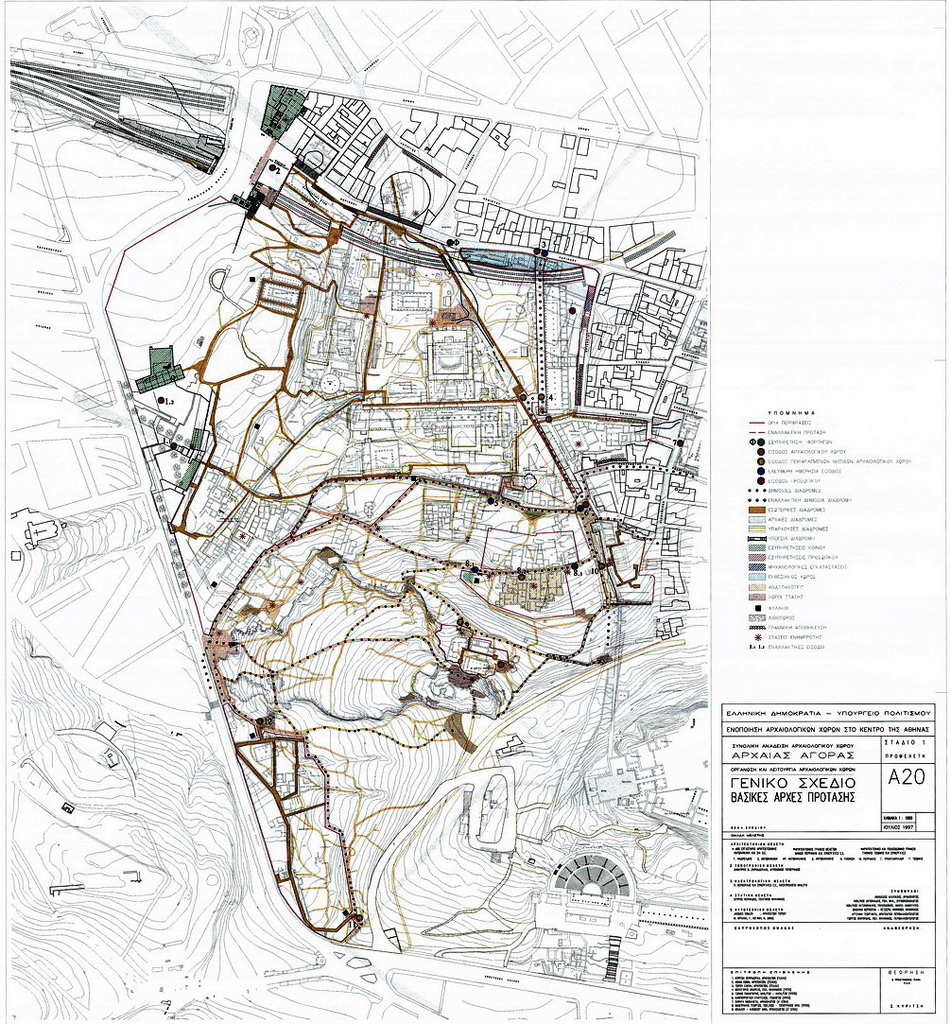 4.Processing visitors' walk, detailing paths and viewing areas, so as that the visitor to receive the overview of existing ancient monuments.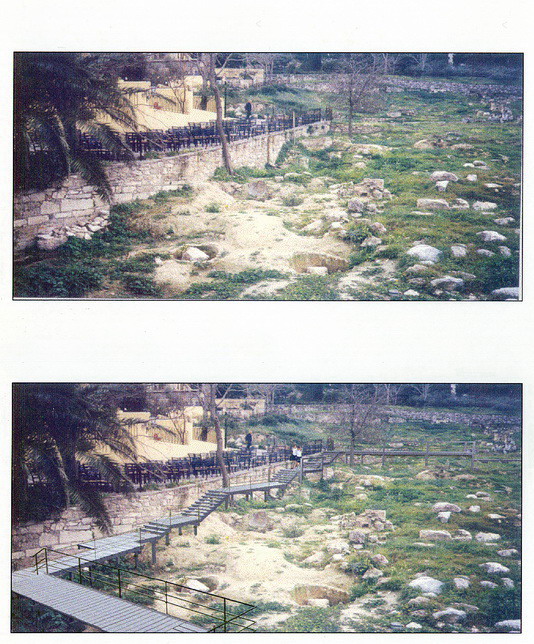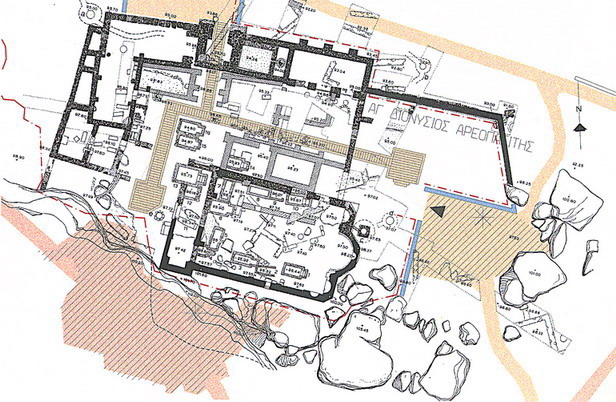 AGIOS DIONYSIOS – ARCHIEPISKOPEIO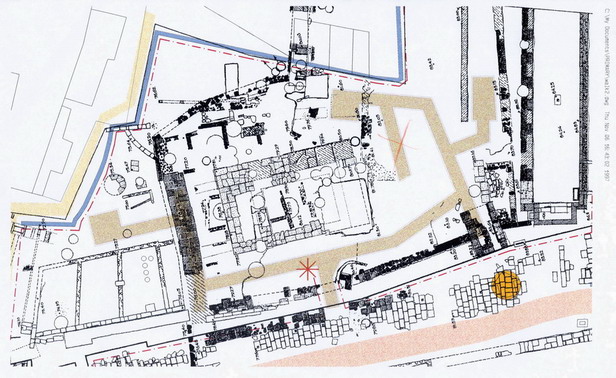 THE ELEUSINION
5.Protection and enhancement of the perceptual view of the ancient with the parallel elimination of harmful elements, such as trees, and possible inclusion of protection sheds.
6.Interventions within the limits of archaeological sites relating to the development of walkways. Apostolou Paulou Road covers the bigger part of the site limits and planned to be a pedestrian area. However, the proposal of integrating two pedestrian bridges to the Adrianou Street, that also planned to be pedestrian, in order  to ensure the continuity of the archaeological site, is interesting.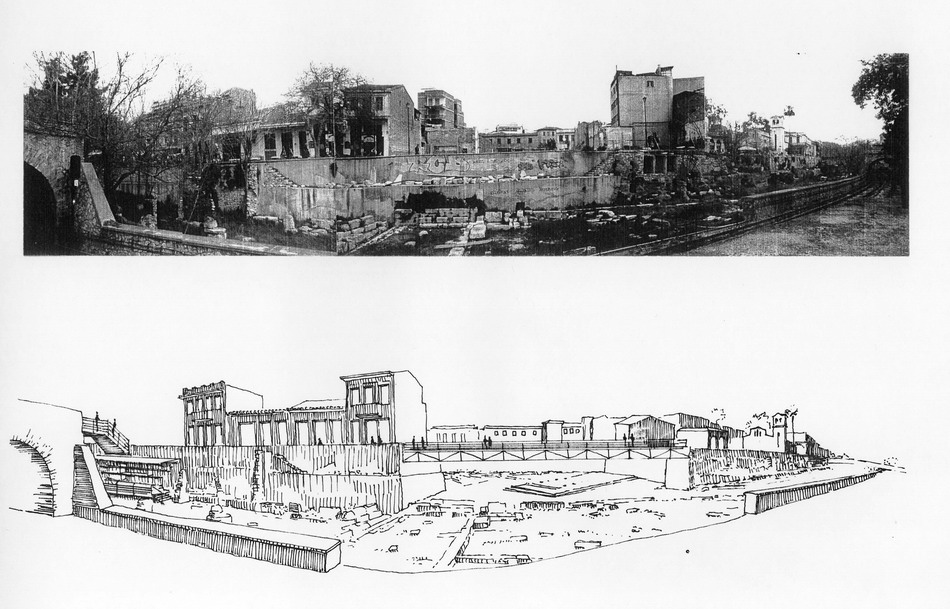 7. Interventions in the environment of the archaeological site, squares, walkways, sidewalks, restoration of building facades.
8. The proposal special conditions for building and establishment of special architectural and building regulation.
9. Finally the environmental treatment.

Of all these subjects that we worked for years to make this project only a few interventions were made and are summarized in the official description of the Unification of Archaeological Sites Office which states, enclosing the following two photos:

"Subject of the project is the construction of configuration plateau entrance to the archaeological site of Ancient Agora (on Adrianou Street and Pikionis paving towards the Acropolis) and the construction of new fencing on the Adrianou road by reinforced concrete and iron railings, as also all the Electrical Installations. "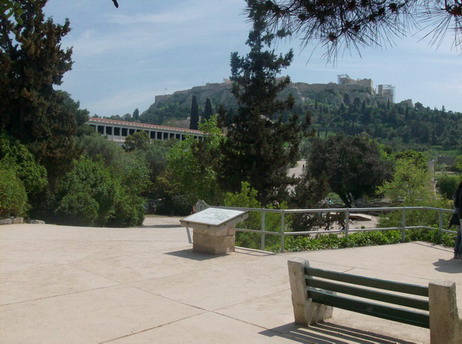 THE UNIFICATION OF ARCHEOLOGICAL SITES – RESTORATION OF ANCIENT MARKET
SITE: ARCHEOLOGICAL SITE OF ATHENS
YEAR: 1996
COMMISSION BY:  MINISTRY OF CULTURE

ARCHITECTURAL TEAM:
ARCHITECTURAL DESIGN:
GEORGE ANDREADIS, SUZANNA ANTONAKAKI, ARISTIDES ANTONAKAKIS, DIMITRIS ANTONAKAKIS, FOIBI GIANNITSI, MANOS PERRAKIS, GEORGE TRIANTAFYLLOU, YANNIS TSIOMIS, architects
OFFICES:
1. ATELIER 66, ANTONAKAKIS & CO
2. BUREAU OF ARCHITECTURE "MANOS  PERRAKIS AND ASSOCIATES", in collaboration with GIORGOS TRIANTAFYLLOU AND PARTNERS, ARCHITECTURE AND DESIGN BUREAU
3. YANNIS TSIOMIS AND ASSOCIATES, ARCHITECTURE AND URBAN PLANNING BUREAU
STRUCTURAL ENGINEER: SPIROS KOUNADIS, civil engineer
MECHANICAL ENGINEER: P.KERXOULAS AND ASSOCIATES, electrical engineers
TOPOGRAPHY: DIMITRIS ZARKADOUKAS