Attic Park, in the center of greater Athens and elevated above areas around it, is surrounded and traversed by broad streets which have all but severed its contacts with the neighbouring residential areas. Nevertheless, it can, if handled properly, regain its importance as one of the city's green cultural and recreation spaces.
The present street network divides the park into two absolutely distinct areas, A and B, which are both independent and functionally self-sufficient. The quarry area (A), with its striking artificial landscape and existing greenery, lends itself to low-key cultural uses with the addition of the theater, sports grounds, snac-bar and playgrounds.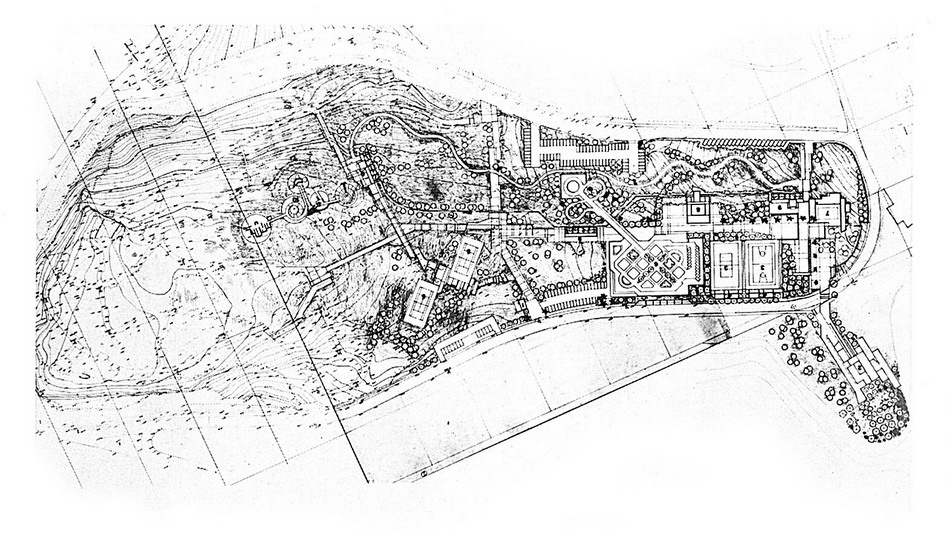 Area B is steep, oblong and rather green. In order to protect the existing greenery, we condensed the surfaces of the proposed uses, while attempting to render a character of "urban" reality and complexity. The various activities are deployed along the imaginary axis of the area. In order to reinforce and enrich this itinerary, we proposed a linear light electric train with three stations, an element combining play and fast transport with a total length of 700m. At the end of the train line and at selected non-planted places we placed a playground, as an attraction pole for both children and adults. Artificial depressions and elevations, in combination with built elements, create the conditions for unprogrammed uses. The same also occurs in the park for traffic education, which was designed above the partly underground parking lot as urban tissue in miniature with built street blocks.
The sports fields consist of two unities. The first, arranged as an amphitheatre with tiers, is intended for organized events, while the second is suitable for more casual pursuits.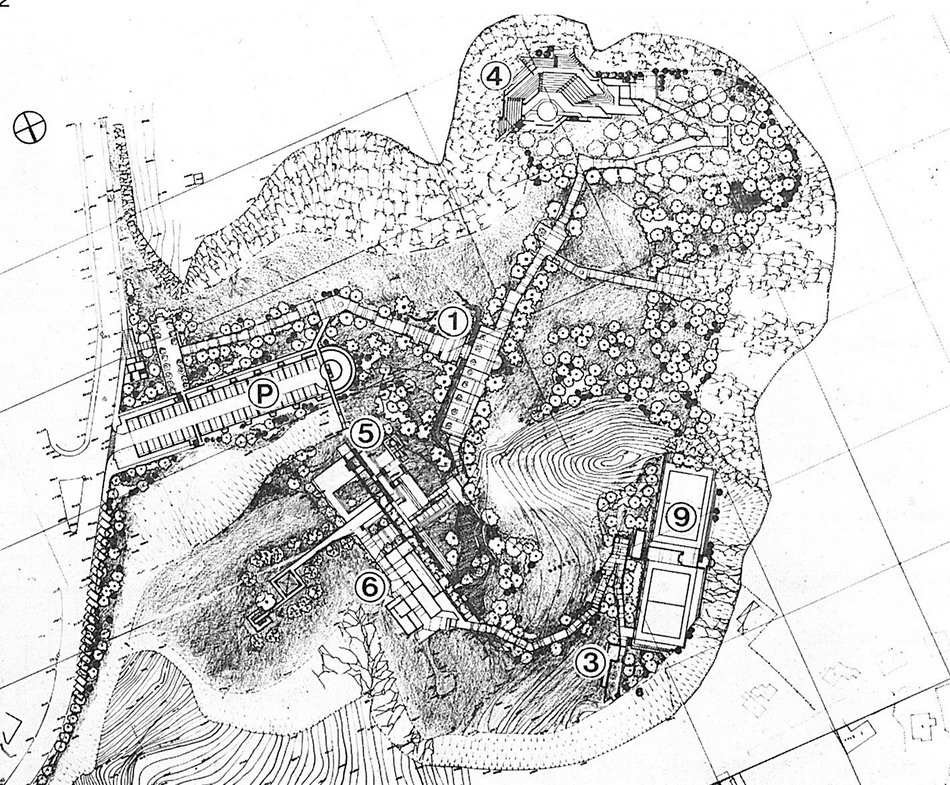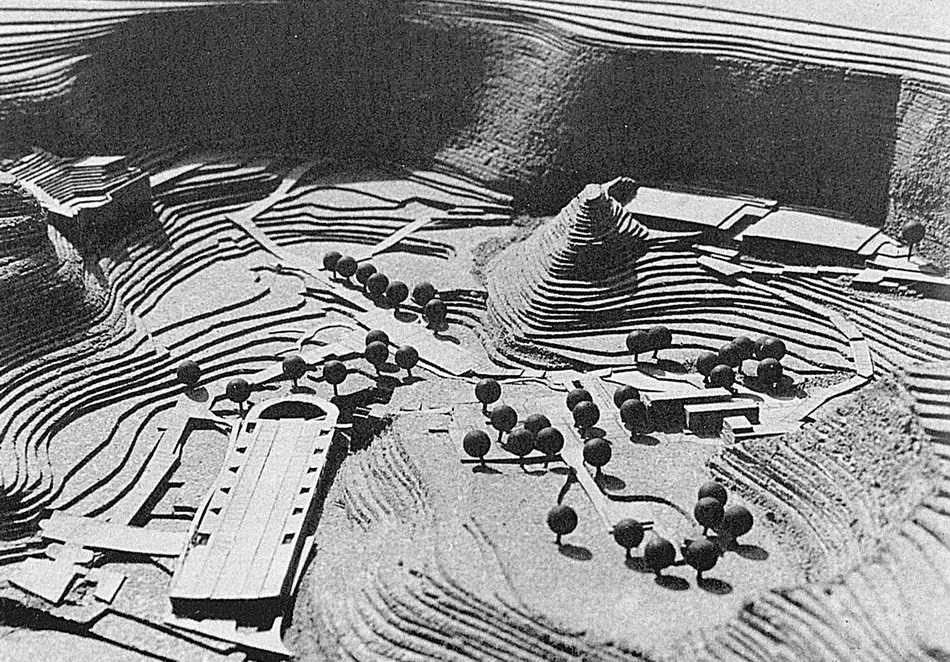 ATTICA PARK REDESIGN
SITE: ATHENS
YEAR: 1989
ARCHITECTURAL TEAM:
1. GIORGOS TRIANTAFYLLOU AND PARTNERS, ARCHITECTURE AND DESIGN BUREAU
2. ATELIER 66, ANTONAKAKIS & CO, ARCHITECTURE LABORATORY