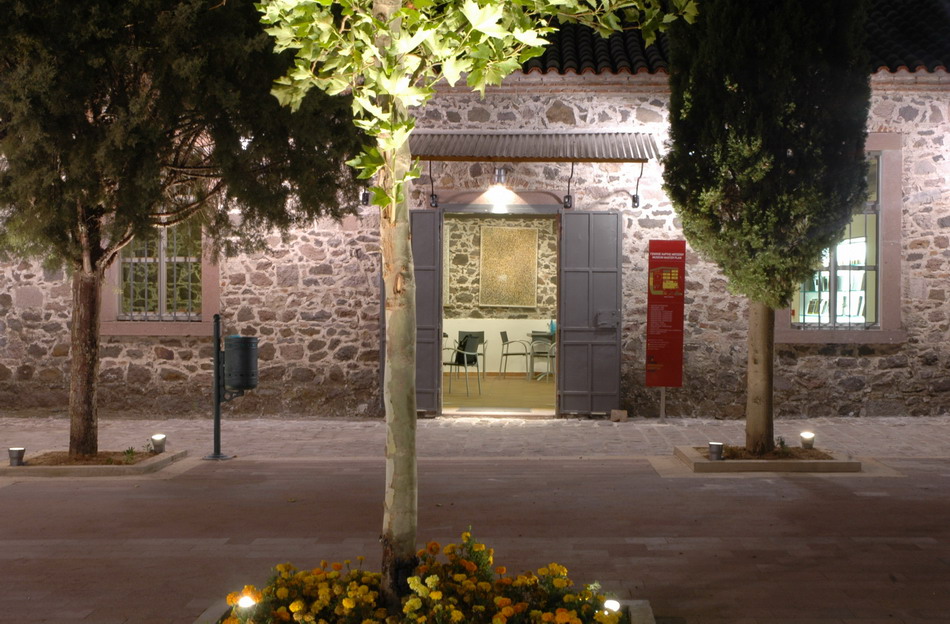 The Museum of Industrial Olive Oil Production is located in the village of Agia Paraskeui in Lesvos, Greece, hosted in the space of the old community olive press. It is essentially a museum of itself and it belongs to the Thematic Museum Network of the Piraeus Bank Group Cultural Foundation.
The subject of the proposal is the integration and function of a Multipurpose room, the disparate interventions in the Museum Shop and the Reformation of the Exterior Space.
The Multipurpose room is designed according to high standards in order to effectively host a series of events, exhibitions among others. Advanced technological equipment, along with the design of flexible and alternative constructions, insure the best possible cultural events planning, like lectures, conferences, theatrical and music performances. The retractable stage allows for any other possible function.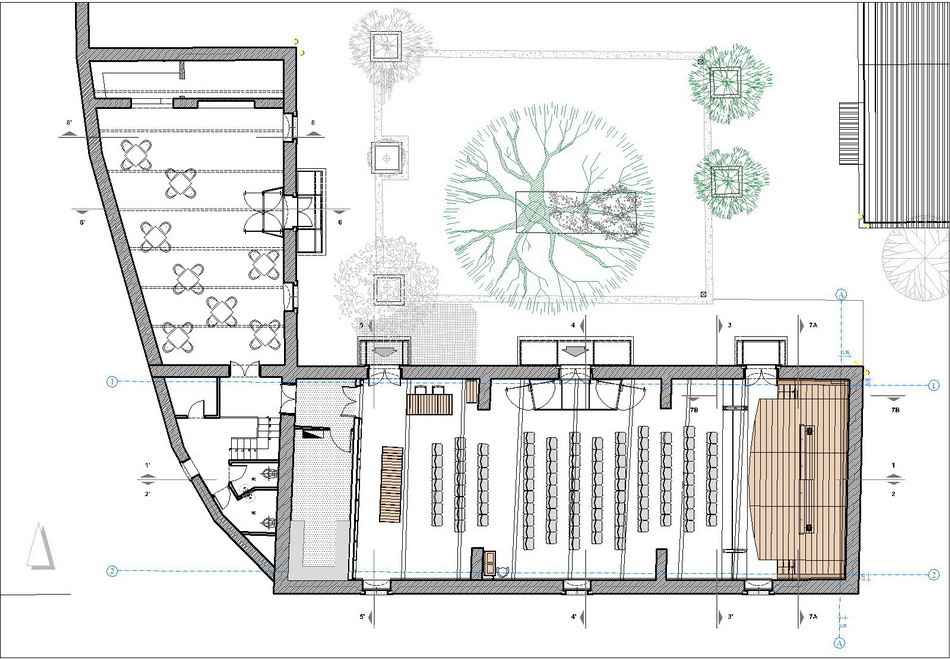 GENERAL FLOOR PLAN:THEATRICAL EVENTS ROOM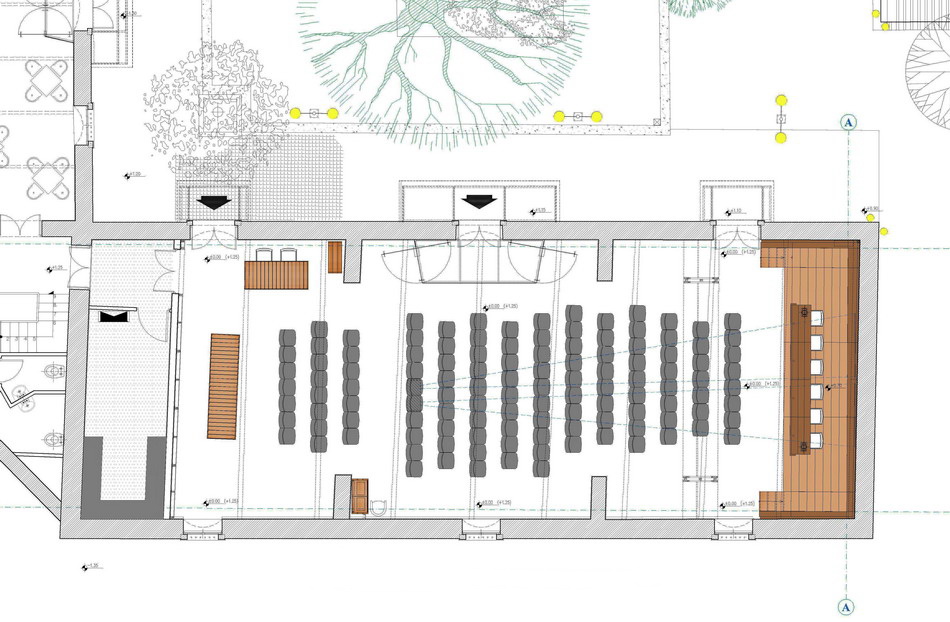 LECTURE-PRESENTATION ROOM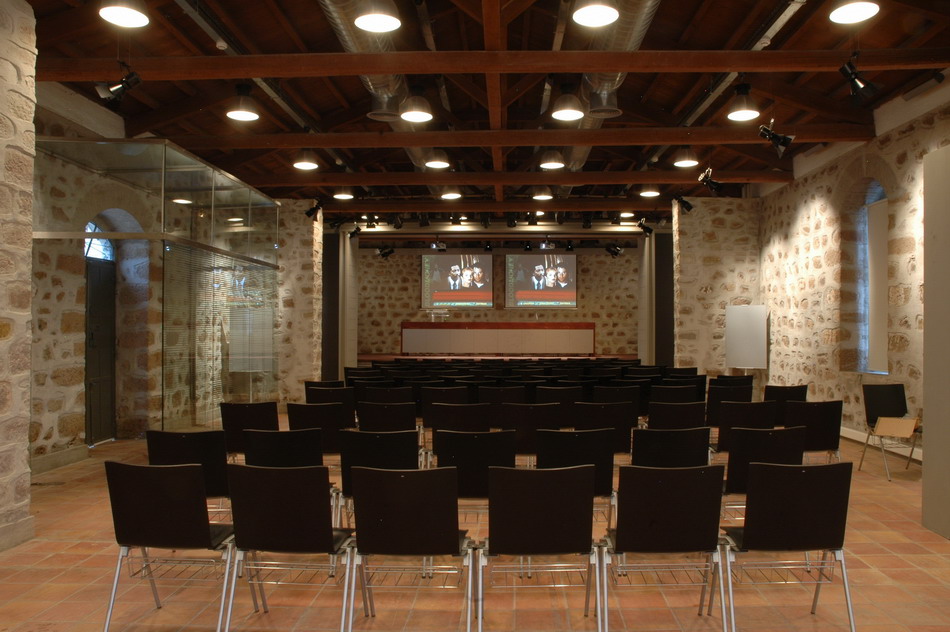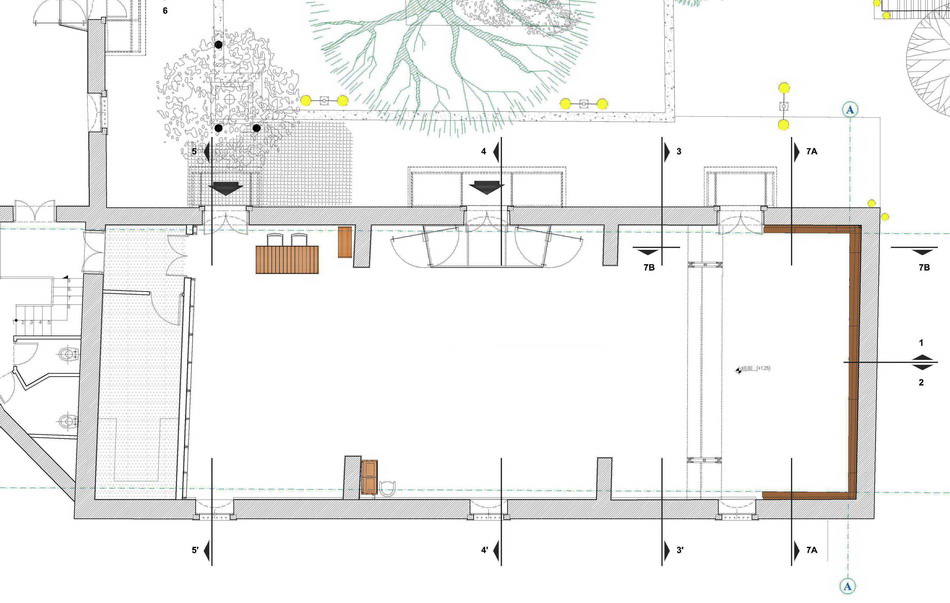 EXHIBITION AREA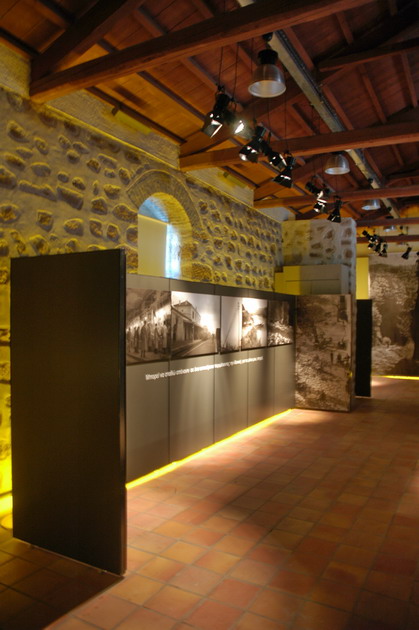 FROM TAKIS TLOUPAS PHOTOGRAPHY EXHIBITION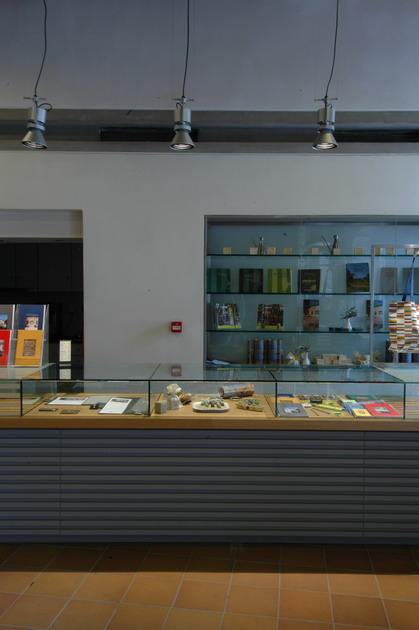 MUSEUM SHOP DETAIL
MUSEUM OF INDUSTRIAL OLIVE OIL PRODUCTION, LESVOS
PARTIAL RENOVATION AT THE CAFÉ, MULTIPURPOSE ROOM AND EXTERIOR SPACE
SITE: AGIA PARASKEUI, LESVOS
YEAR: 2008
COMMISSIONED BY: PIRAEUS BANK GROUP CULTURAL FOUNDATION
ARCHITECTURAL TEAM: GEORGE TRIANTAFYLLOU AND ASSOCIATES
G. TRIANTAFYLLOU, M. BIRLIRAKI, associate architects
IN COLABORATION WITH THE PIRAEUS BANK TECHNICAL DEPARTMENT ENGINEER TEAM: D. ZOUMPOU architect, G. PAPASTAURIDIS electrical engineer.