φωτογραφία Πάνος Κοκκινιάς.
Phase B of the Athens Concert Hall was a project of major scale and high quality construction standards, of prime construction grade and technology requisites. It is an idiosyncratic introverted sublevel building with a central atrium, with large spaces and an aesthetic tendency that led to imposing and at times superfluous choices. The image of the "Alexandra Trianti" central room is representative of this tendency.
Our office – in collaboration with the office of Alexandros Tombazis that had the core responsibility for the project – handled the public spaces (foyer, stairs, etc of total area in the range of 17.000m2) and submitted countless construction documents, according to high standards.
It is an example worth mentioning that the construction documents of the dropped ceilings were undertaken in close collaboration with the mechanical engineers for absolute coordination with the infrastructure networks, in order for the required suspensions of the dropped ceiling plates to be suspended straight from the concrete slab instead of the commonly used ventilation ducts.
The main consideration for the immense foyer was the simplicity in the axial development of the perimeter coverings of white Thasos marble, combined with American oak. Especially in the perimeter of the A. Trianti room, limestone banded with zones of "red Africa" granite was used. The floor was covered with Mesologgi marble combined with Dionysos marble, which was used mainly in the stairs. The ceilings were soundproofed with the use of "sto silent panels".
The lighting design for all these spaces was a rather distinct experience that was undertaken through consecutive photorealistic representations in collaboration with Diathlasis AEE-icuzzini and especially with Mrs Mina Mantzari.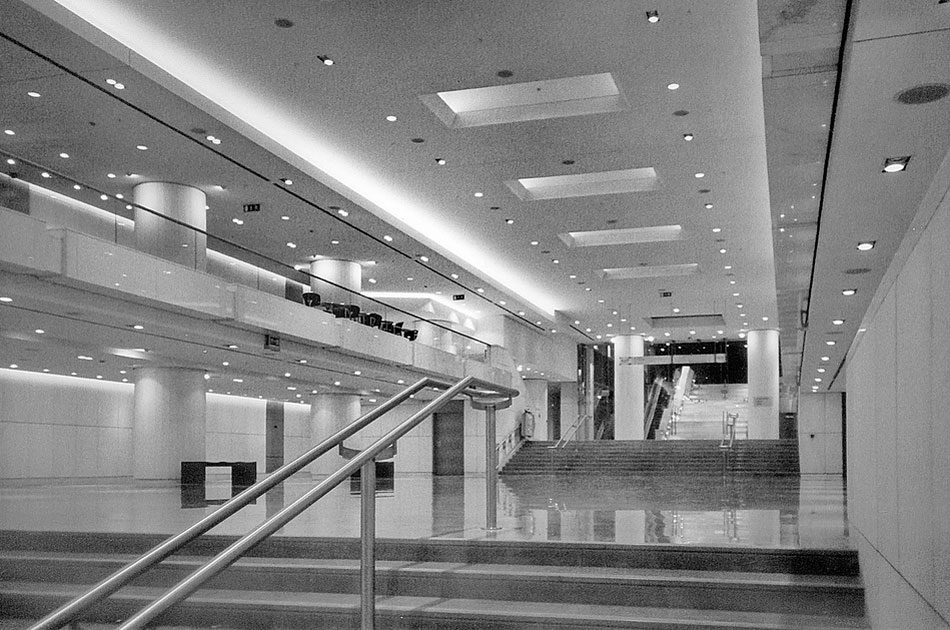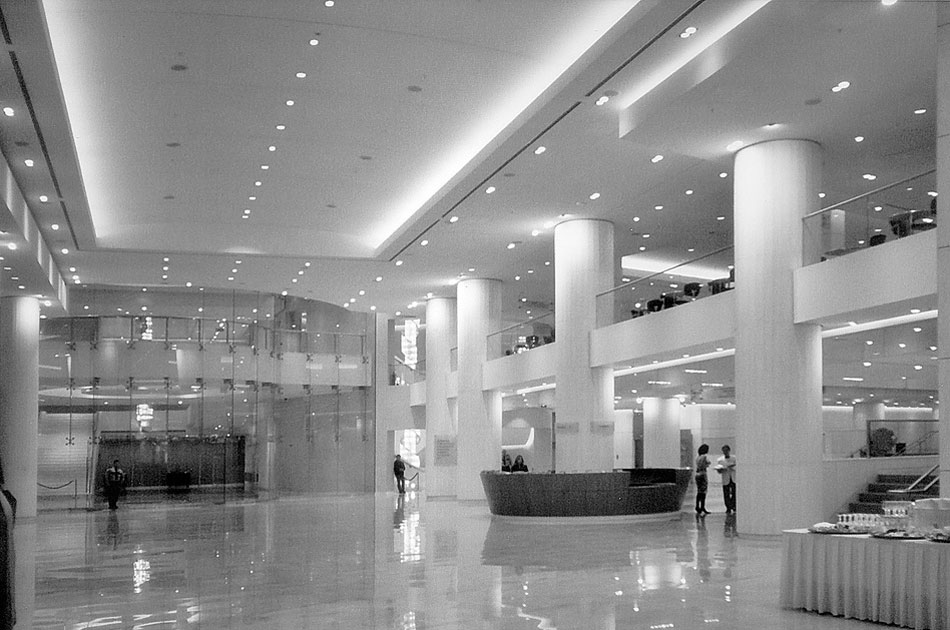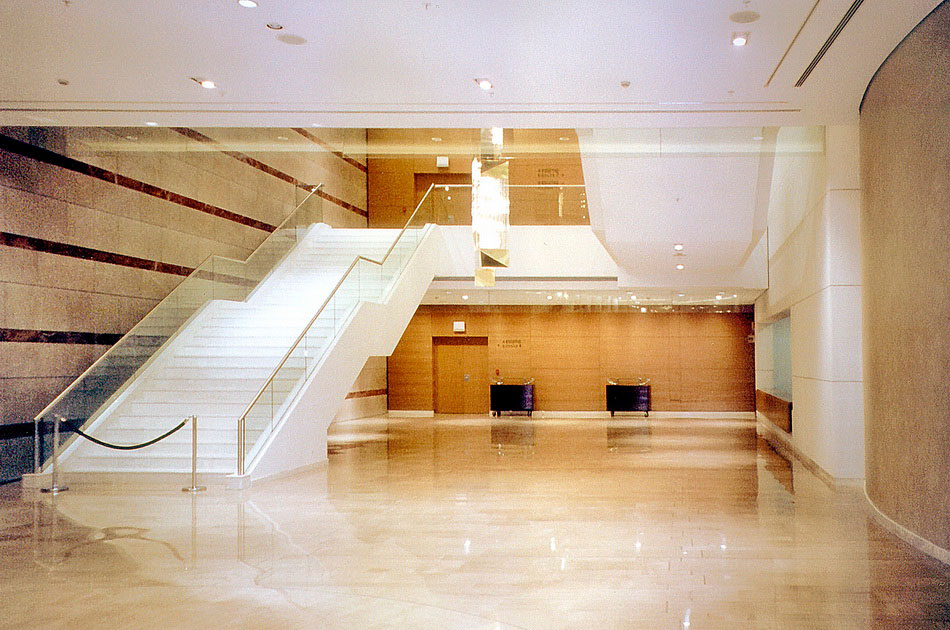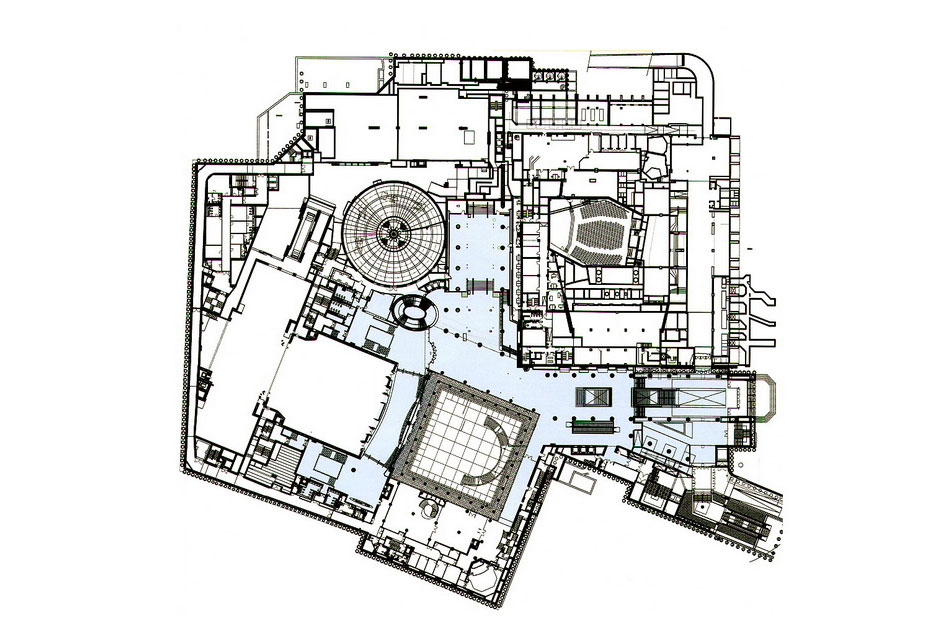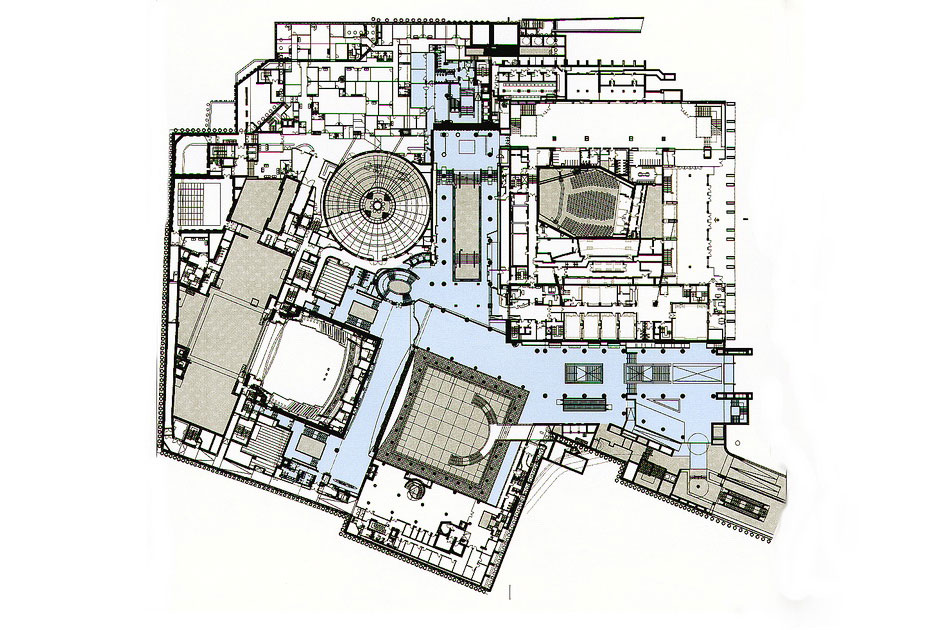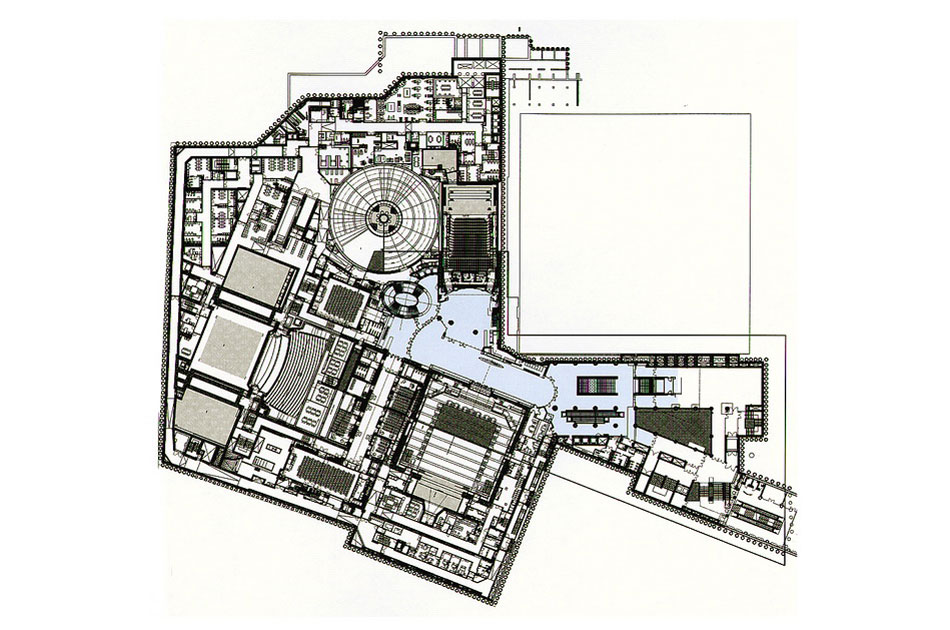 COMPLETION OF THE ATHENS CONCERT HALL, PHASE B', ATHENS
YEAR: 2002
AREA: 17.000m2
COMMISSIONED BY: SYNDICATION FOR THE COMPLETION OF THE ATHENS CONCERT HALL, PHASE B'
ARCHITECTURAL TEAM: MELETITIKI – A.N. TOMBAZIS,N. MORTON,  G.TRIANTAFYLLOU & ASSOCIATES
STRUCTURAL ENGINEER: OMETE SA
MECHANICAL ENGINEER: TEKEM LTD, P-I.ZANNIS AND ASSOCIATES LTD
CONSULTANTS:
ACOUSTIC STUDY: BARRON & FLEMING
THEATRICAL EQUIPMENT STUDY: GLANTRE ENGINEERING LTD