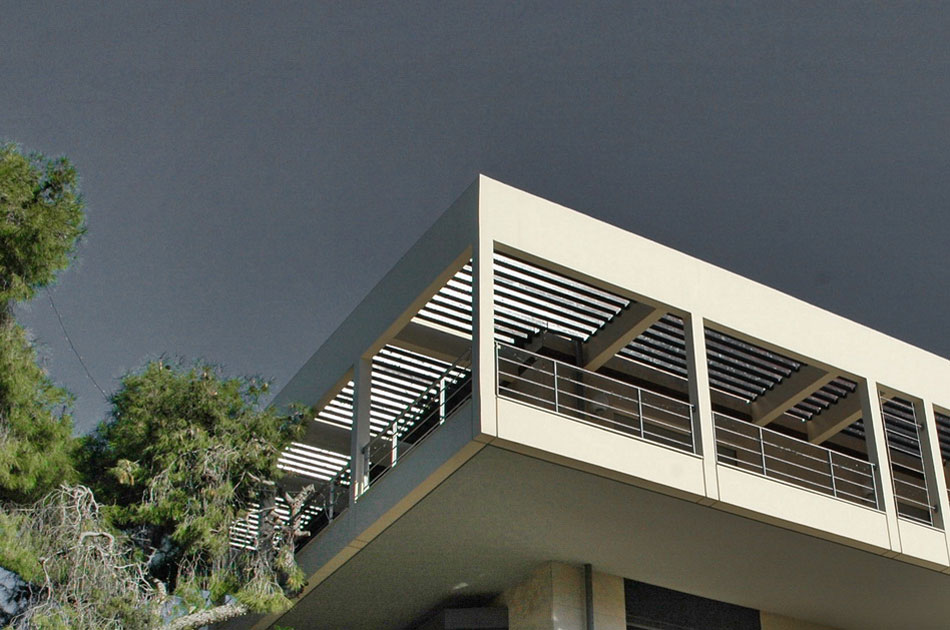 This project is developed on a corner lot at the western end of the Athens greater basin, that is characterized from the Daphni Monastery and is adjacent to the park of Chaidari Grove. The aim was a new residence for the entire family as "smaller houses within a house", that are allocated in three levels of 130m2 and a basement. The basic characteristics of the site is the large pine trees that are continuing from the park's thick plantation and the steep slopes that led to the site's 2,5m rise from the level of Voulgaroktonou Street.
The main pursuit is the integration of the residence in the park's vegetation, with the use of the pergola-covered semi-open spaces as the link element. The semi-open spaces are the continuation and extension of the central building volume, both at the grade level and the second floor. The aim was to create for the pedestrian that strolls at a lower from the grade level, a feeling that the semi-open spaces are projecting and floating within the park's vegetation, through a dynamic intervention at a part of the building that is combined with the tranquility of the axial and volumetric arrangement.
As far as materiality is concerned, drawing from the isodomic masonry of the Daphni Monastery monuments, where there is an interruption of a line of solid ceramic bricks, we chose for the covering of the main volume facades Corinthian limestone plates that integrate horizontal ribbons of granite in ceramic color. Black granite (nero Africa) was used for the vertical zones.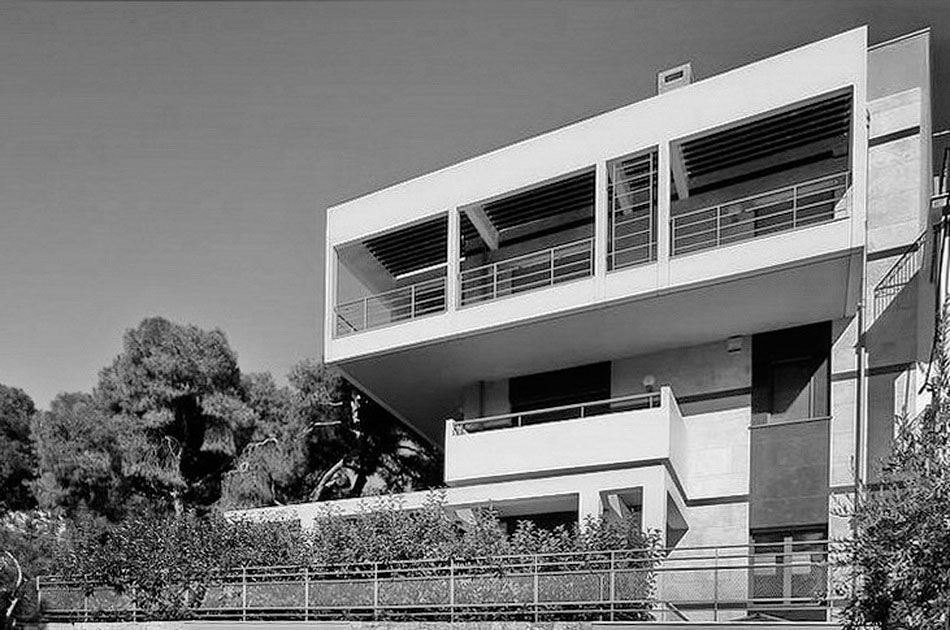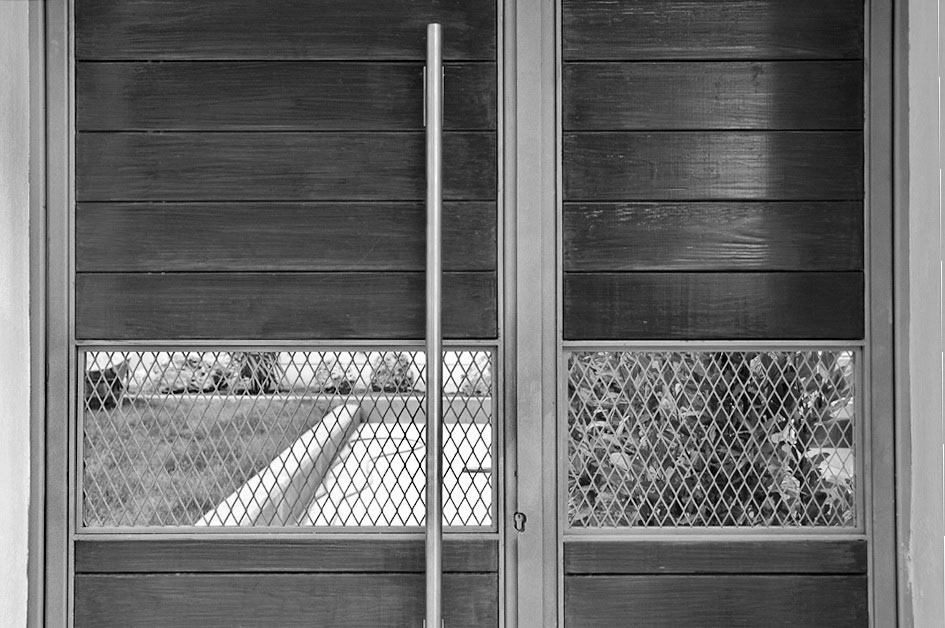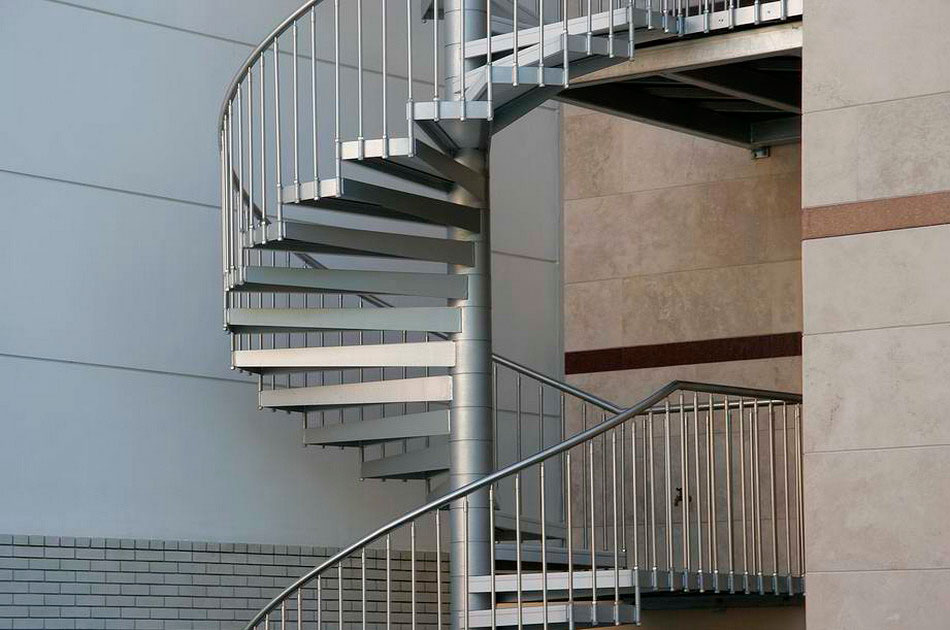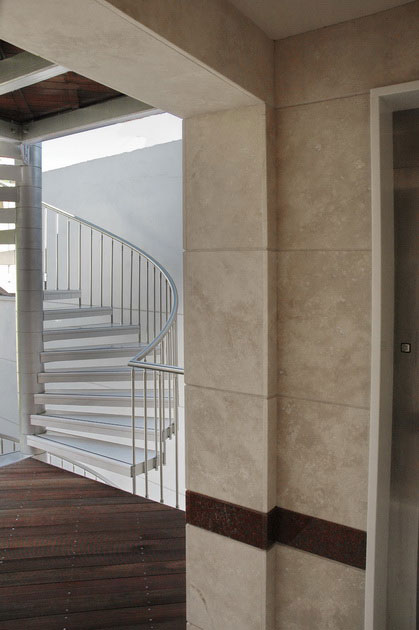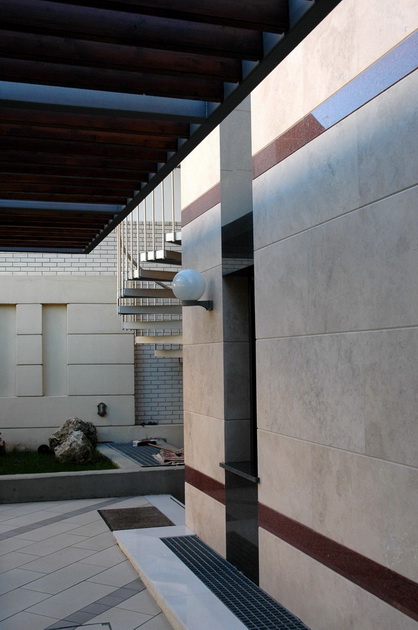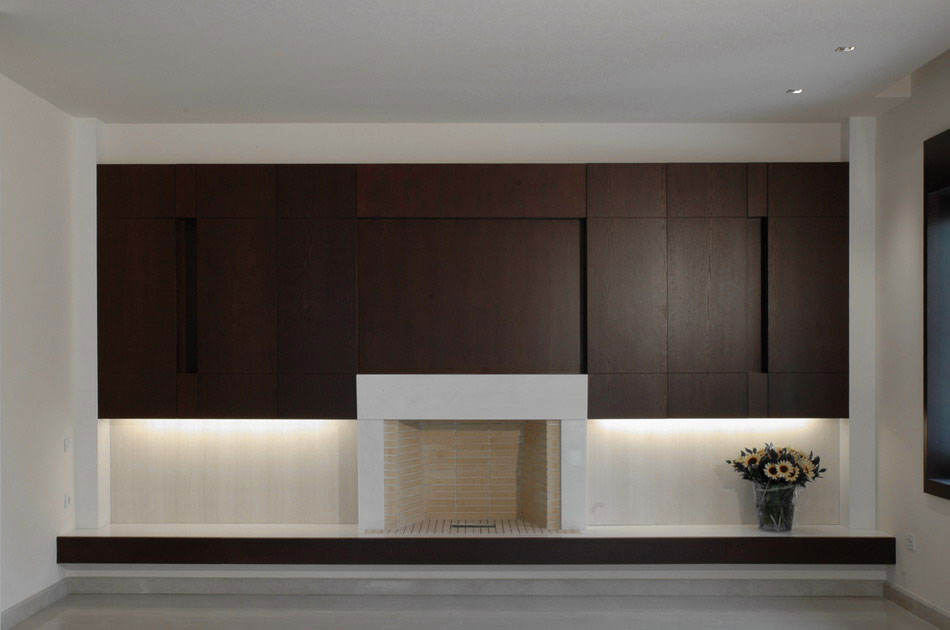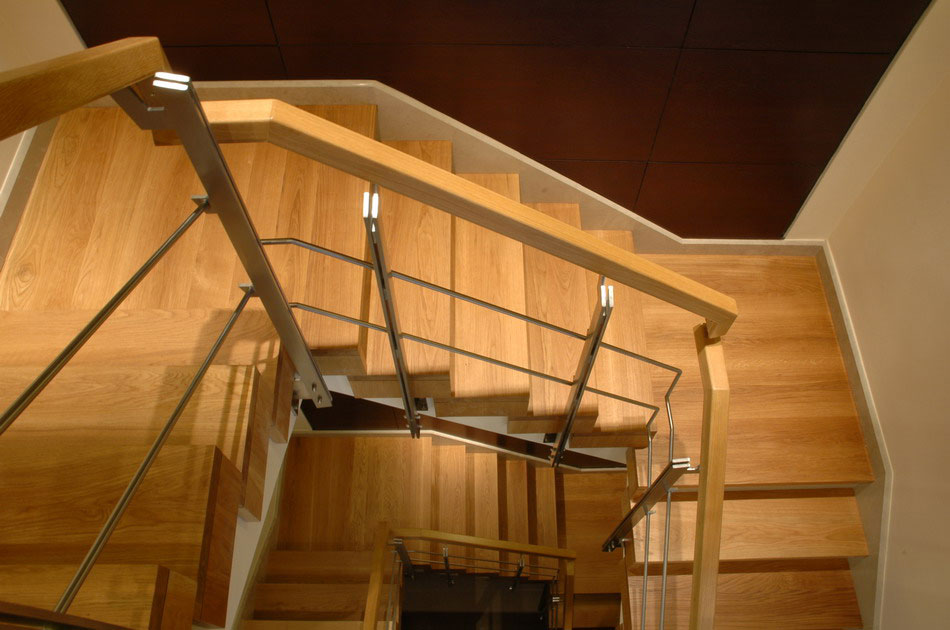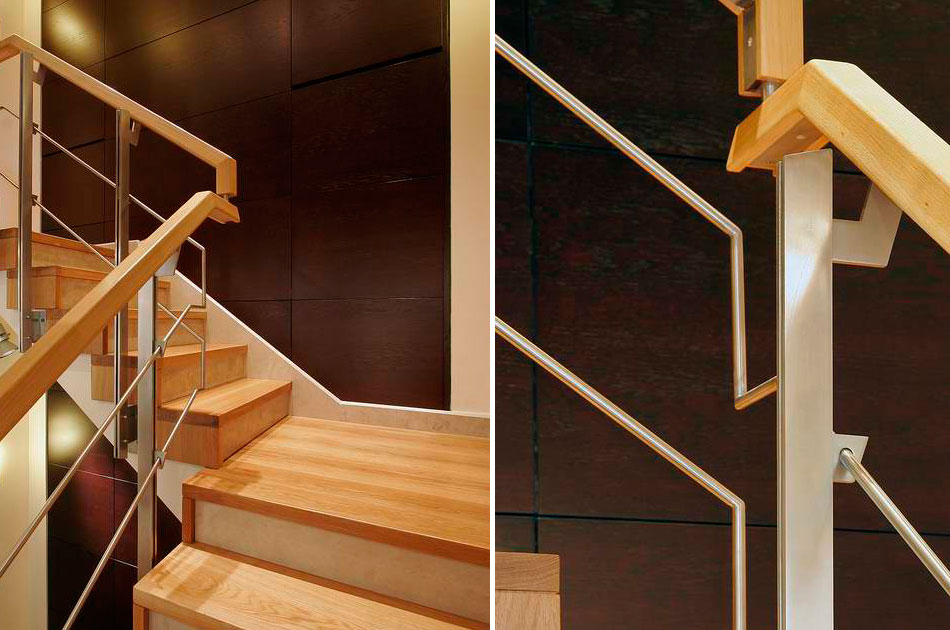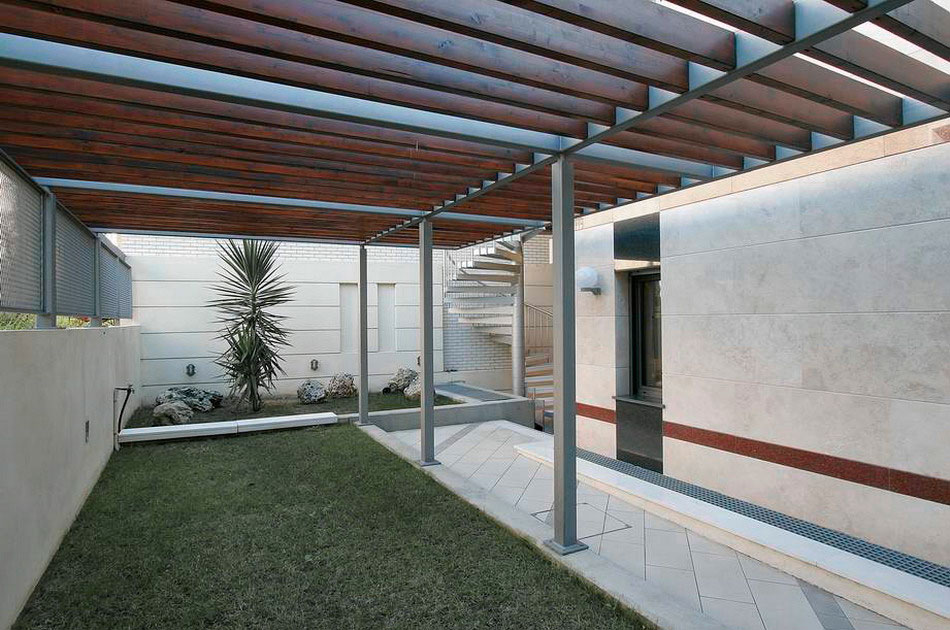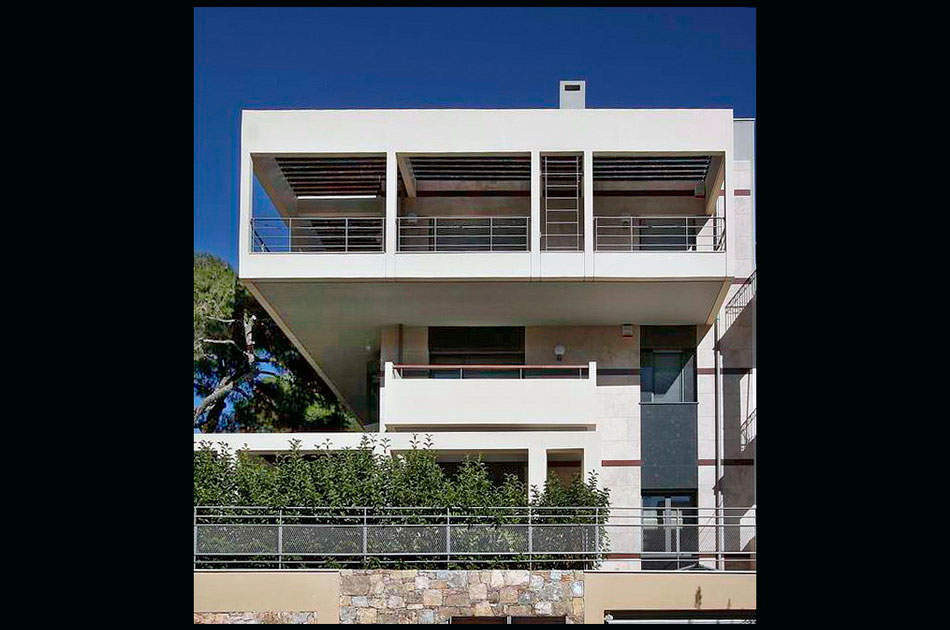 NEW THREE-STOREY BUILDING WITH BASEMENT, IOANNA & DIMITRIS ALEXOPOULOS. HAIDARI , ATTIKA
SITE: HAIDARI, ATTIKA
YEAR: 2004
AREA: 520M2
COMISSION BY: IOANNA & DIMITRIS ALEXOPOULOS
ARCHITECTURAL DESIGN & SUPERVISION: TAKIS BAROUS, GEORGE TRIANTAFYLLOU
STRUCTURAL ENGINEER: CH.KIRPOTIN-P.VASINIOTI-G.VROCHIDIS
MECHANICAL ENGINEER:  NIKOS PRASINOS, XALARAMBOS KOTTIS