The aim of this investment was the extension of the town of Lachania in South Rhodes, where foreign tourists already own property, through the planning and development of a residential extended complex. Based on the existing old town, that remains intact, and on the adjacent town of Lindos, we attempted to create on an architectural working model several distinct bioclimatic residences implementing the criteria of orientation, views, privacy and volumetric relationships. The composition was executed through an additive process, where each residence is built in relation to its adjacent building and not through the multiplication or repetition of two or three specific residential types on a geometrically planned site. With diversity being the main design principle, the volumetric composition along with the selection of morphological elements were based on the systematical documentation, analysis and abstraction of the particular local morphological characteristics.
The new "Pano Lachania" was planned as a collection of neighborhoods that through a system of narrow streets were connected to a main square, which hosts the town's public café, the residential maintenance facility and a clock bell tower that becomes a beacon.
The project was awarded in 2007 as the "Best Development Proposal in the Mediterranean". However, the Cypriote development company wasn't able to bring the development in full completion.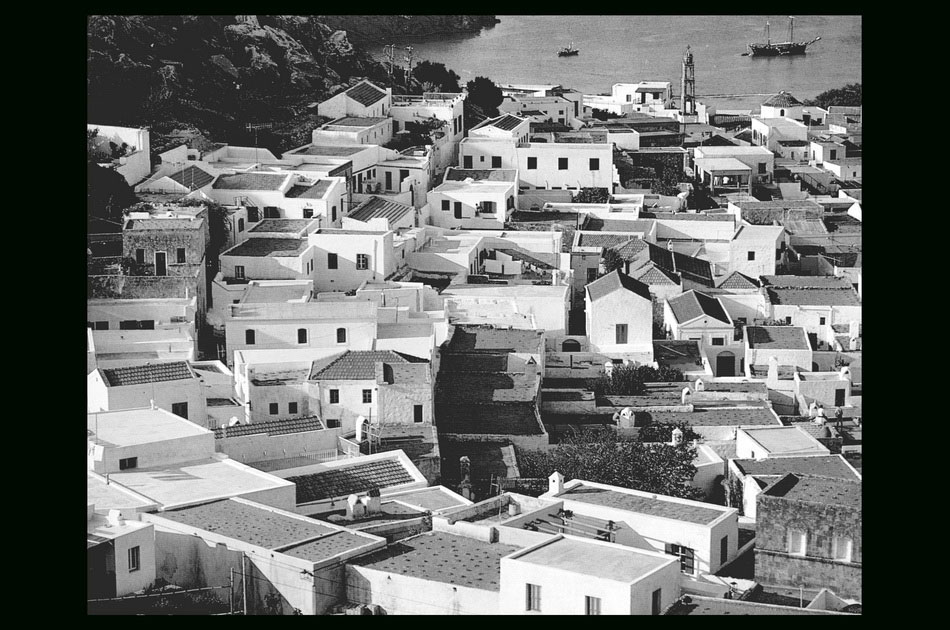 Bird's eye view of Lindos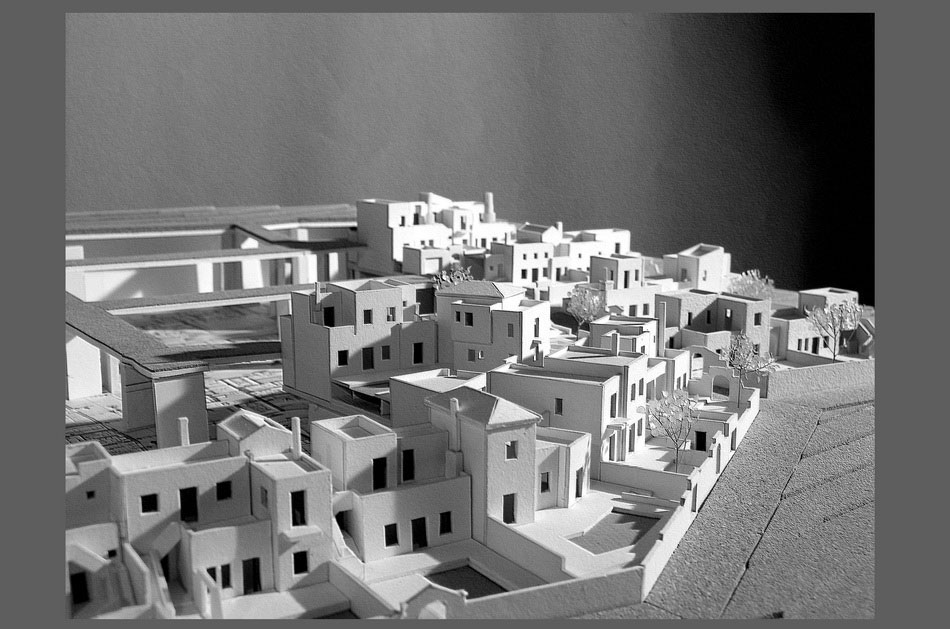 The volumetric sculpturing in the work-model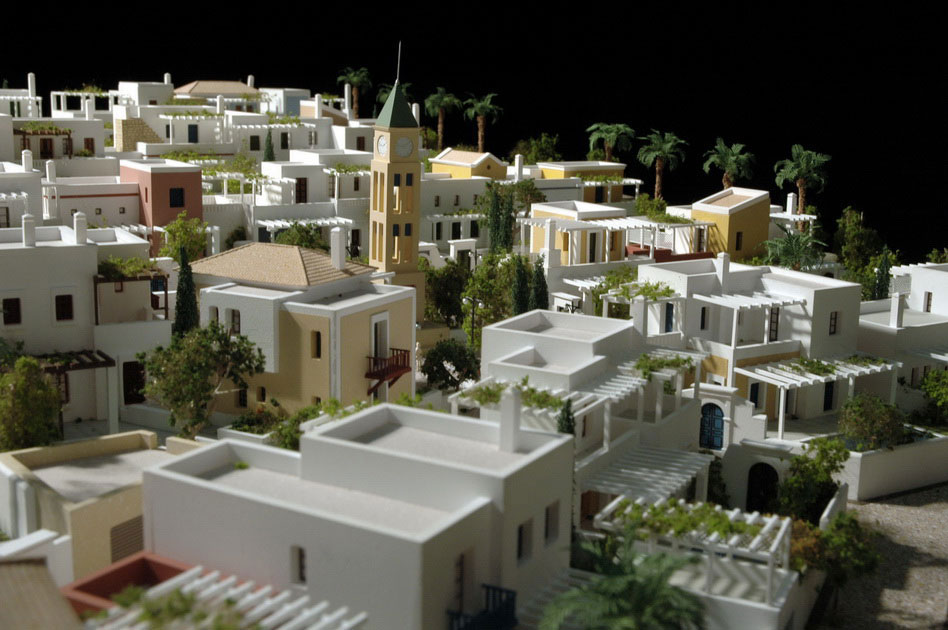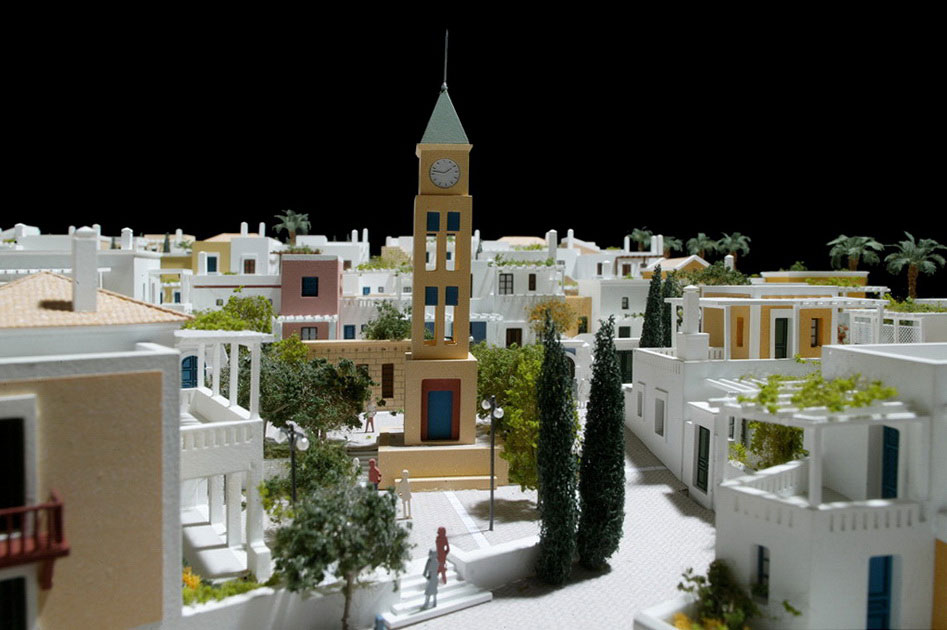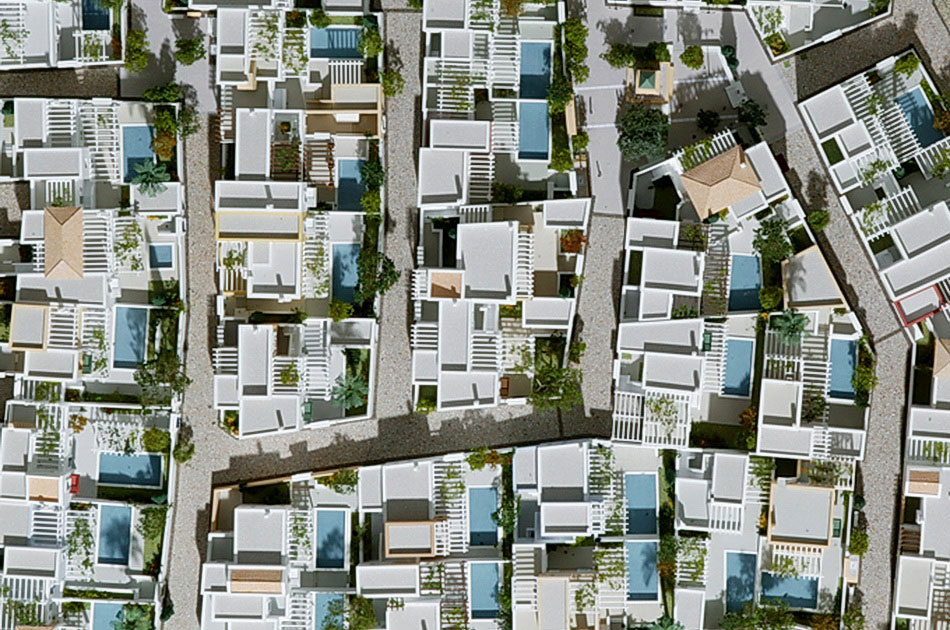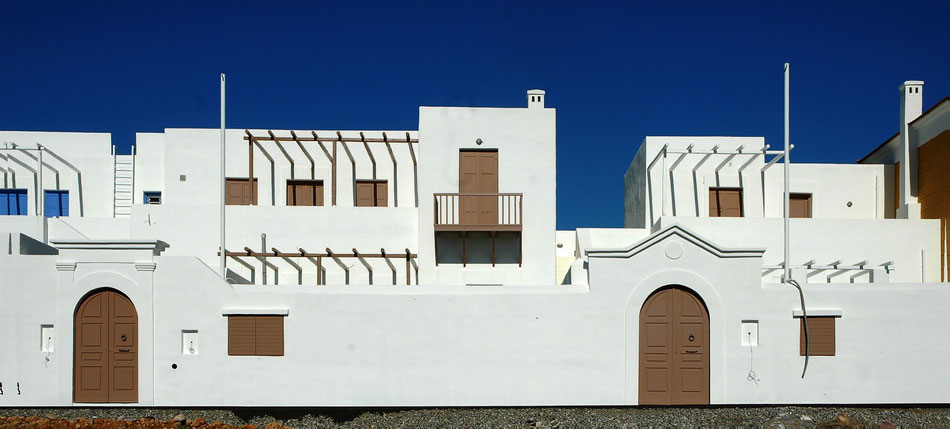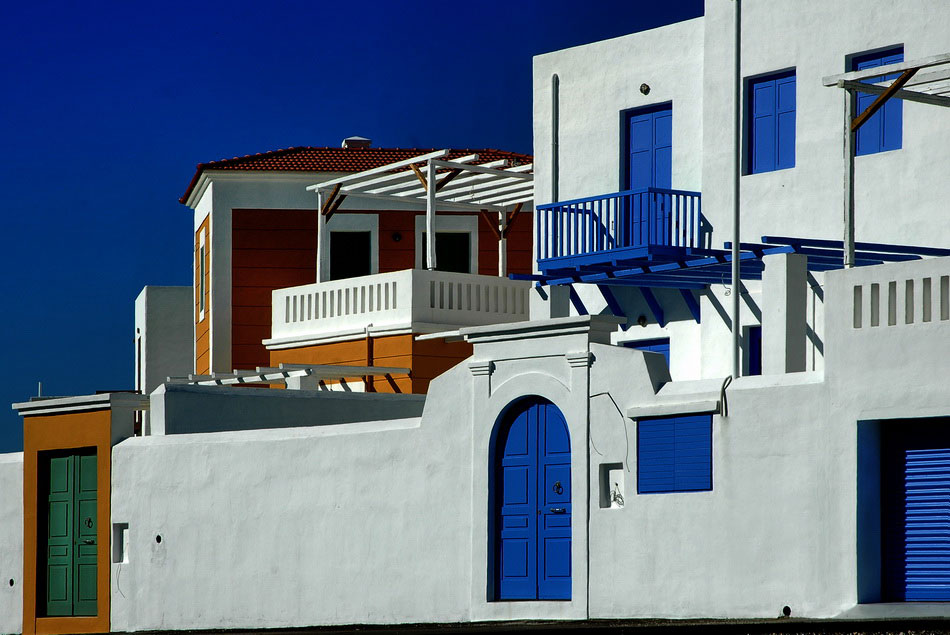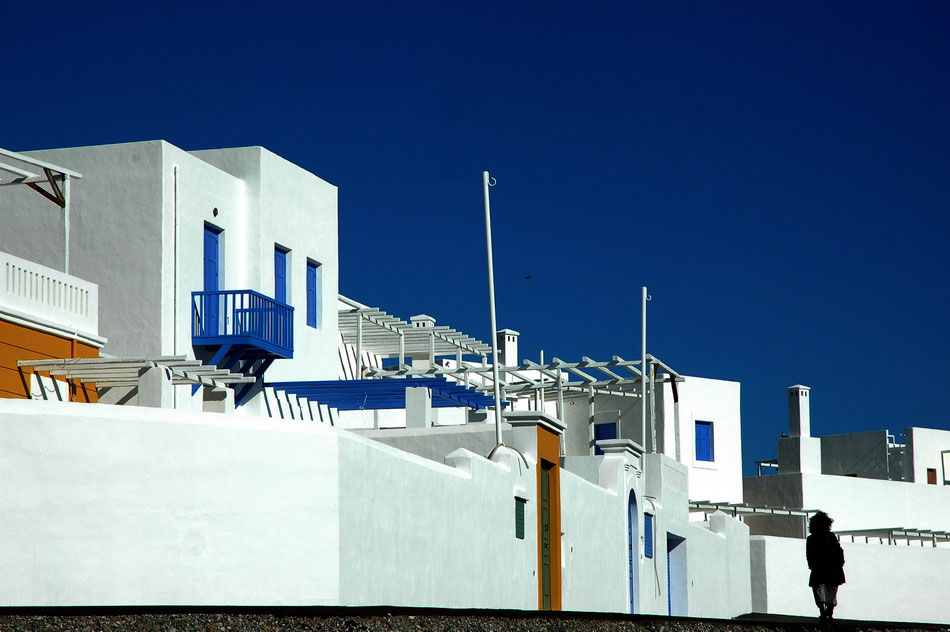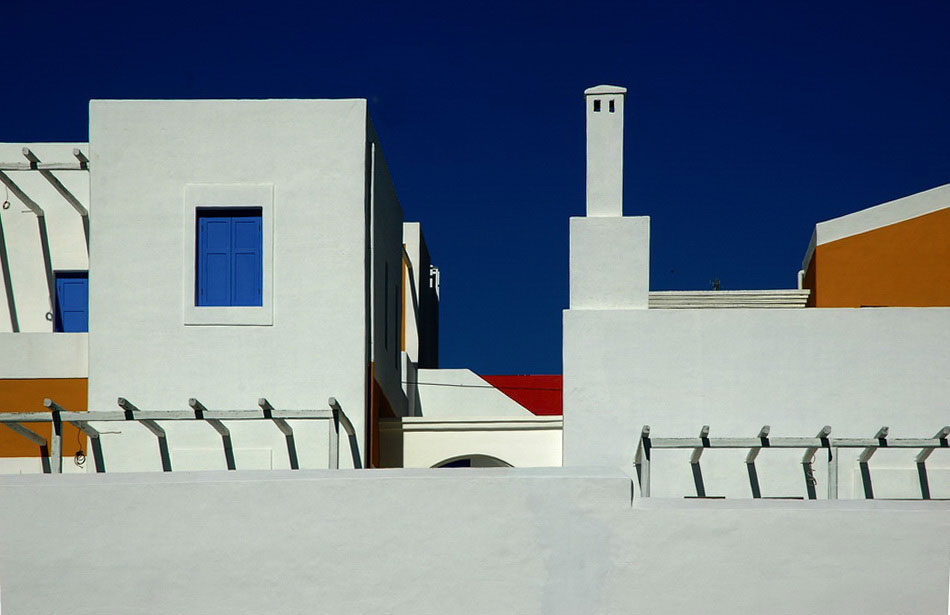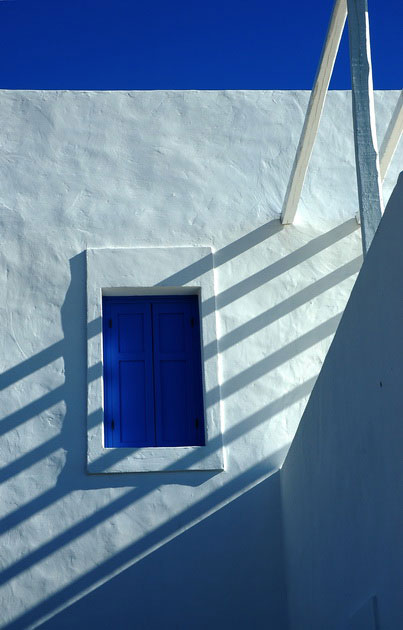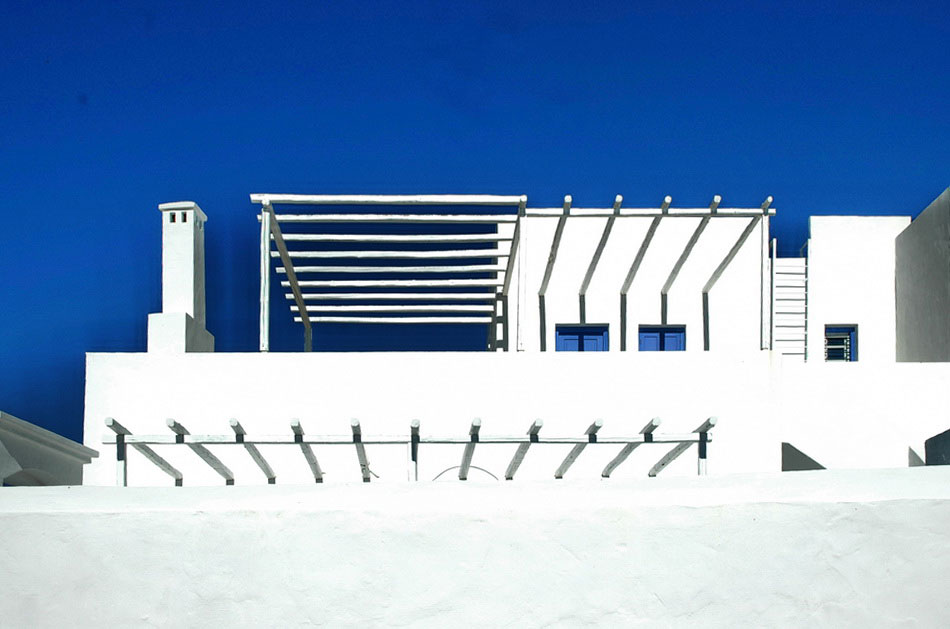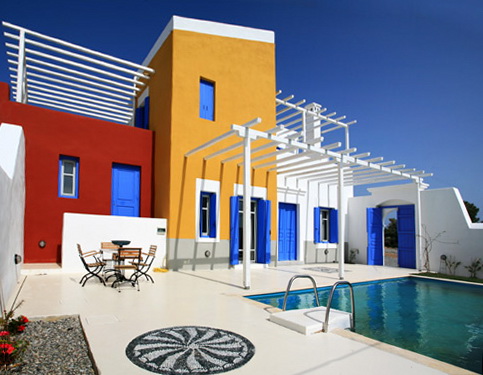 RESIDENTIAL DEVELOPMENT IN LACHANIA, SOUTH RHODES, GREECE
SITE: LACHANIA, SOUTH RHODES
YEAR: 2005-2006
AREA: 56 RESIDENCES WITH TOTAL AREA OF 5710 M2
COMMISION BY: CYBARCO DEVELOPMENT
ARCHITECTURAL TEAM: GEORGE TRIANTAFYLLOU & PARTNERS,
G. TRIANTAFYLLOU, T.BAROUS, K.KOUNATHI, G.ANTONOPOULOU, N.ANAGNOSTOPOULOU, P.TSIMPIRIDIS, ASSOCIATE ARCHITECTS
STRUCTURAL ENGINEER: N.OIKONOMOU
MECHANICAL ENGINEER: INSTA, CONSULTING ENGINEERS
AWARD: INTERNATIONAL PROPERTY AWARDS IN ASSOCIATION WITH CNBC 2007.
BEST DEVELOPMENT, GREECE 2007, A COMPLEX OF 56 UNIQUE HOUSES