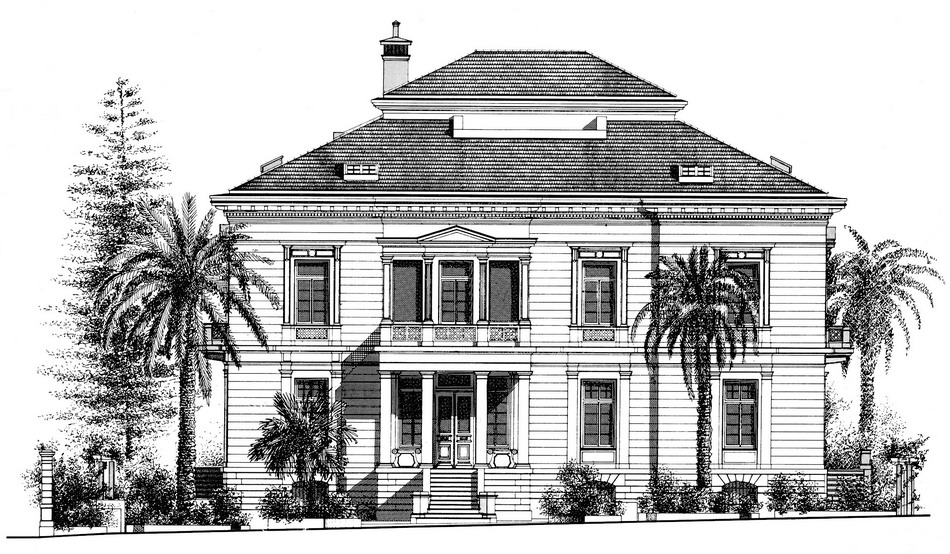 The project received a prize within European architectural competition EUROPAN '89 under the theme " evolution of lifestyles and dwelling design". Harocopos Villa is located in the urban area of the town of Corfu. It is a two-storey building of the neoclassical period or the early 20th century and has been declared a national monument. It was granted to Corfu School, then occupied by the Italian "carabineria" during the 2nd World War and after the liberation was rented to the Corfu Police Administration.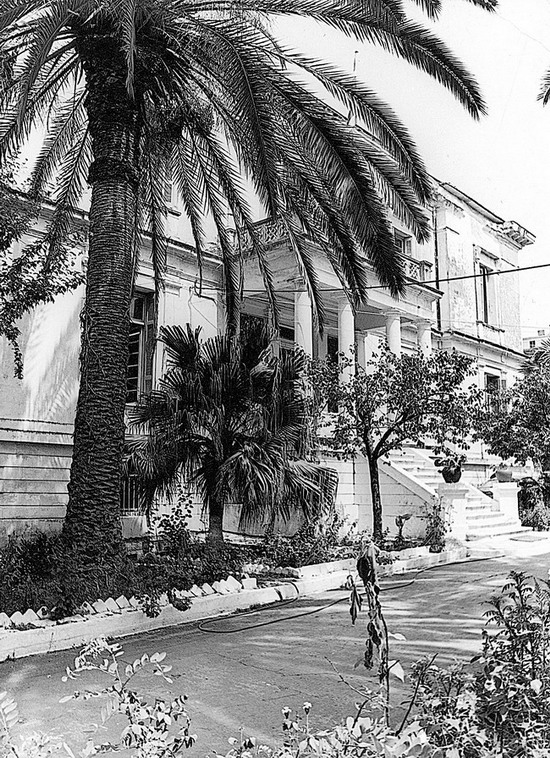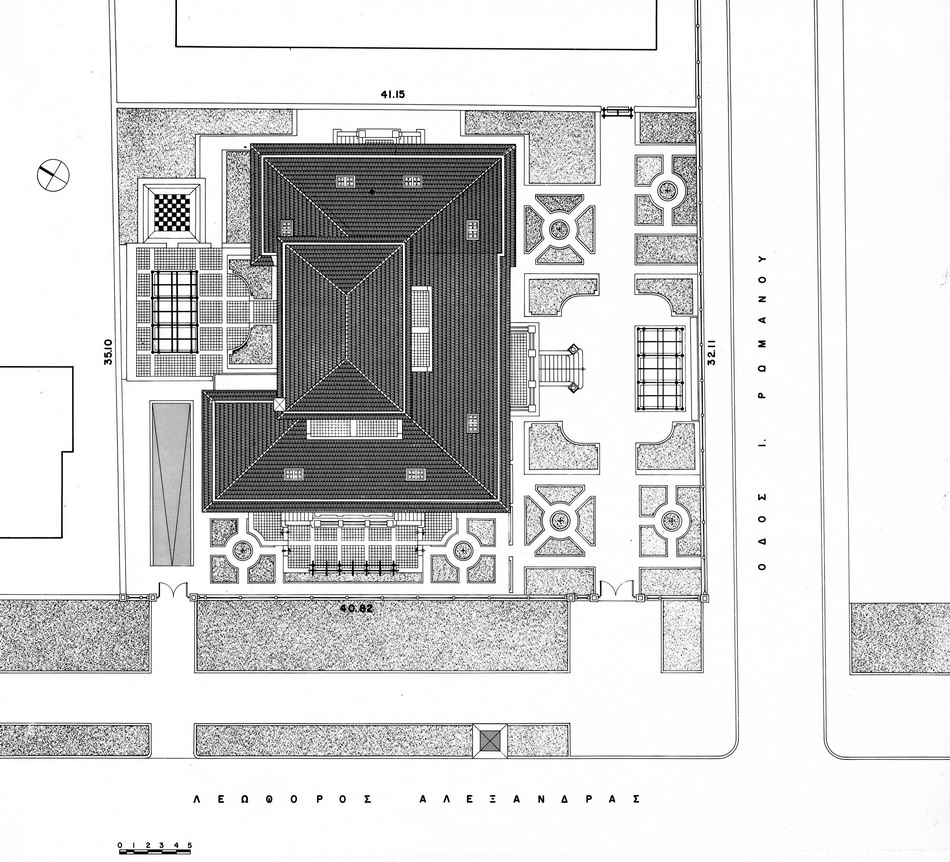 The principal objective of our proposal was the creation of five new dwellings within this building , by taking advantage of the building ratio of the land that permits a supplementary area and introducing intermediate levels in certain areas. Each dwelling can thus be distributed in up to three levels, by utilizing the privileged areas of the basement as well as the space in the attic.
A new structural system with a steel bearing structure organizes the intermediate levels and allows the possibility of cutting the roof for the creation of semi-outdoor spaces, thus ensuring the daylight and ventilation of the upper roof-level of the dwellings. Furthermore, the new modular steel structure offers flexibility to the houses, so that a change in the utilization of certain spaces is possible without expensive restoration, following the evolution of the contemporary family.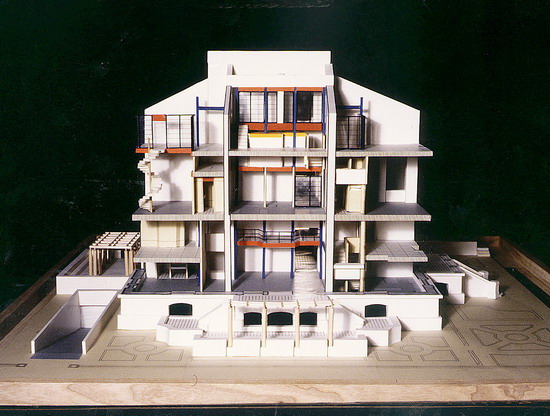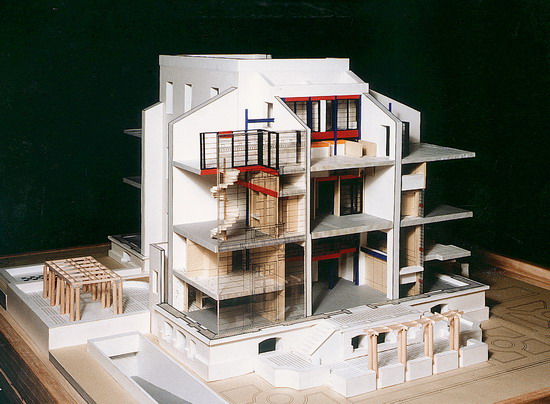 In every house there are three articulate units. The unit of the parents, the unit of the children and the unit where the entire family can come together. "Little houses within the house", articulated by vertical and horizontal circulation, stairs,"bridges", interesting internal routes.
The original character of the building has been preserved on the exterior as well as in the interior with interesting elements such as the central wooden staircase and the painted ceilings. The central wooden staircase together with a new glass elevator as well as the house spaces and the gathering spaces maintain the height of the old villa.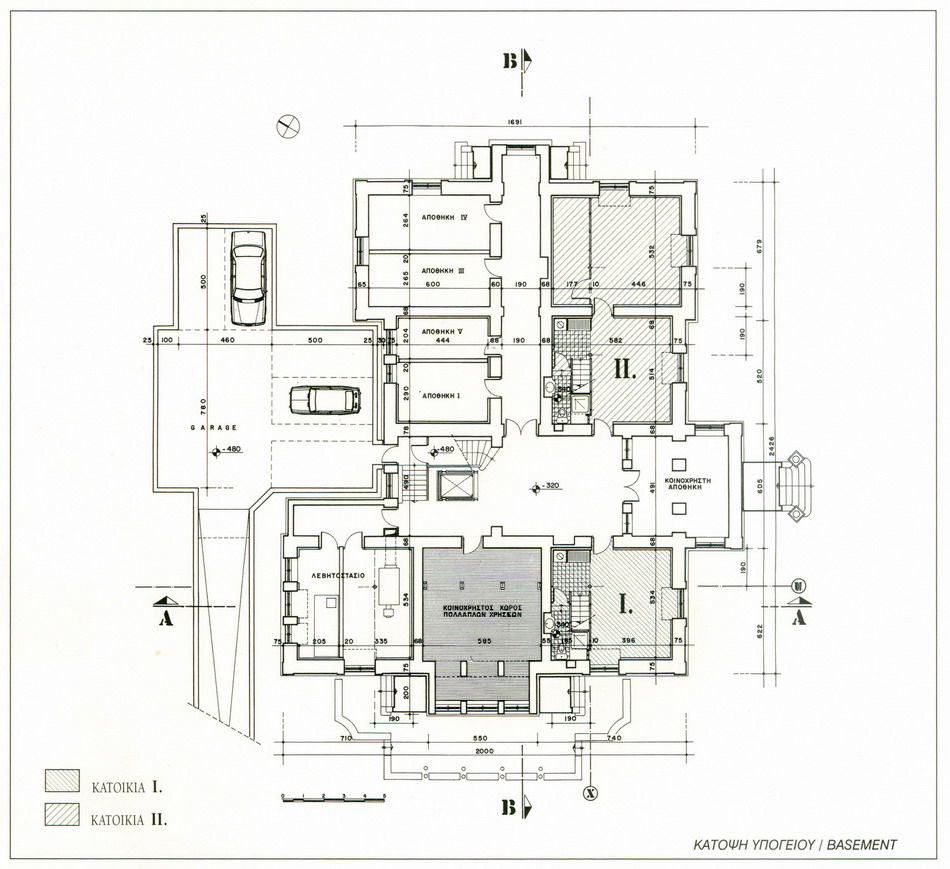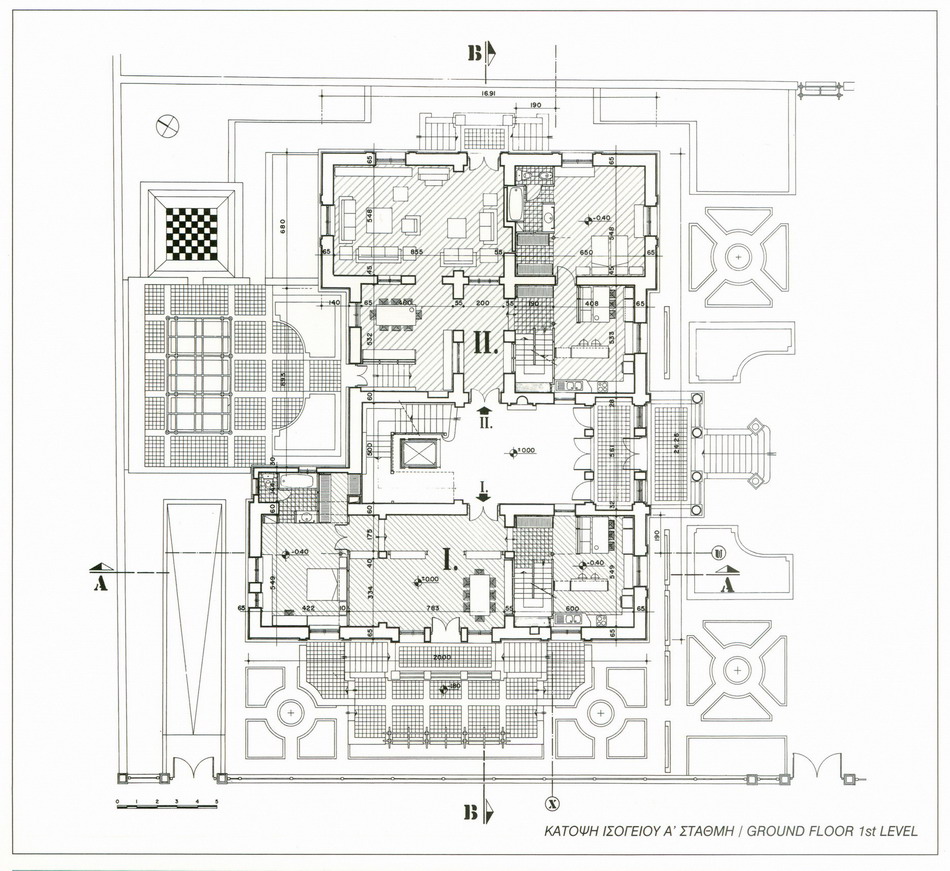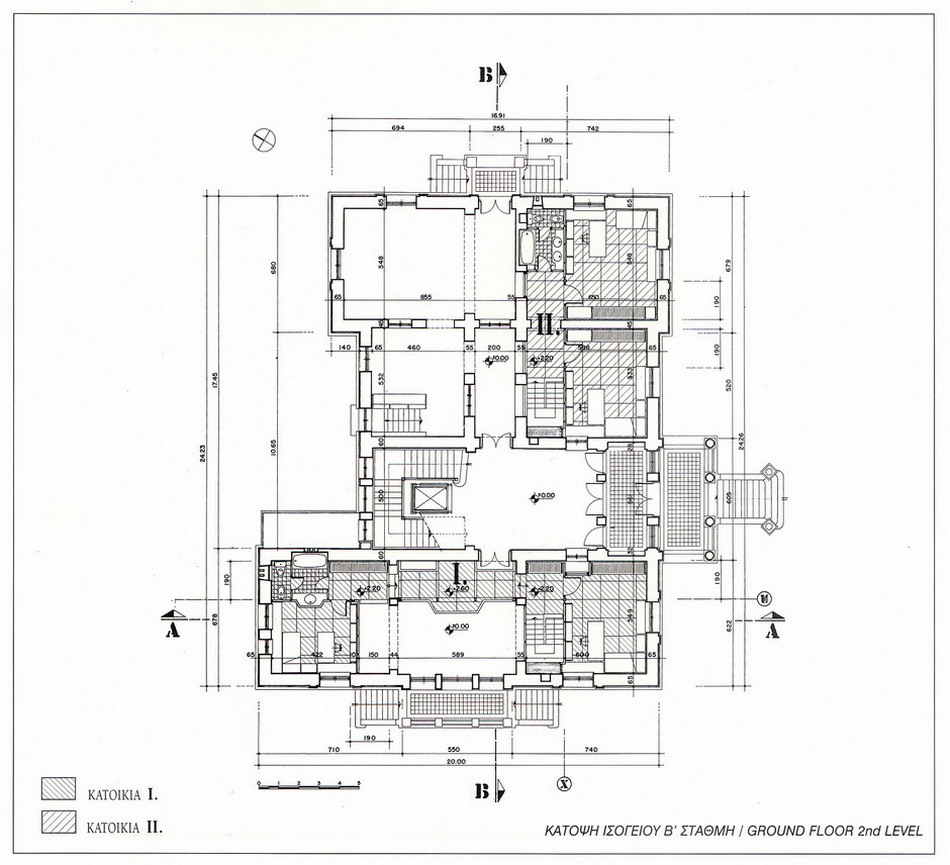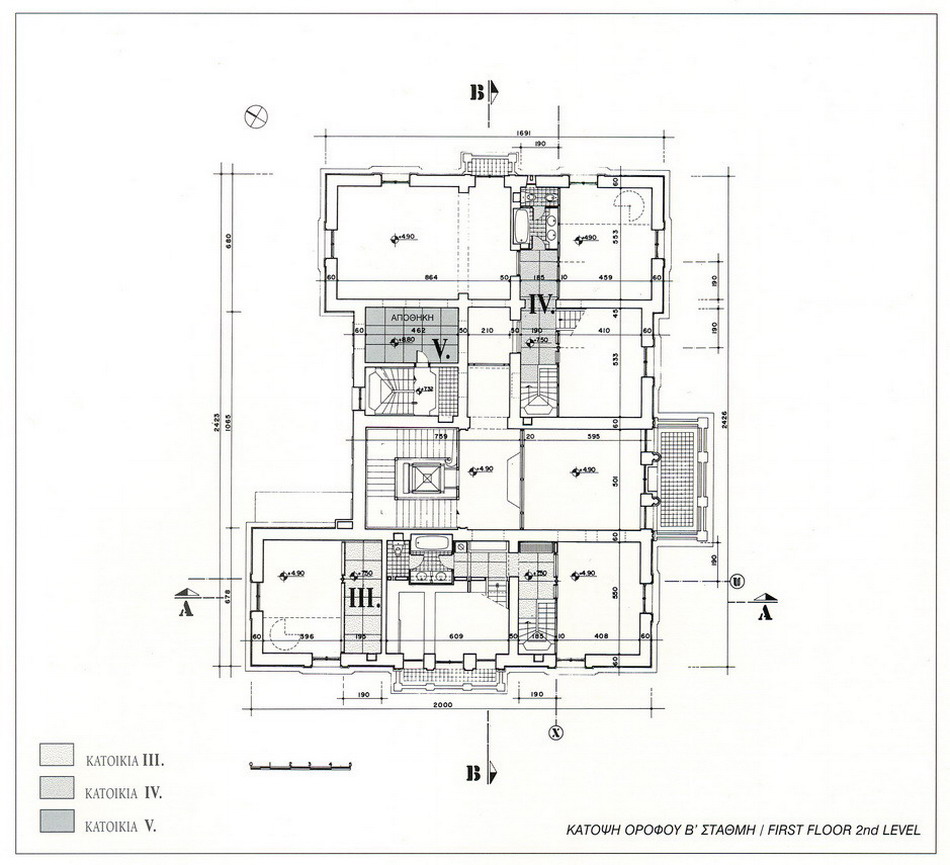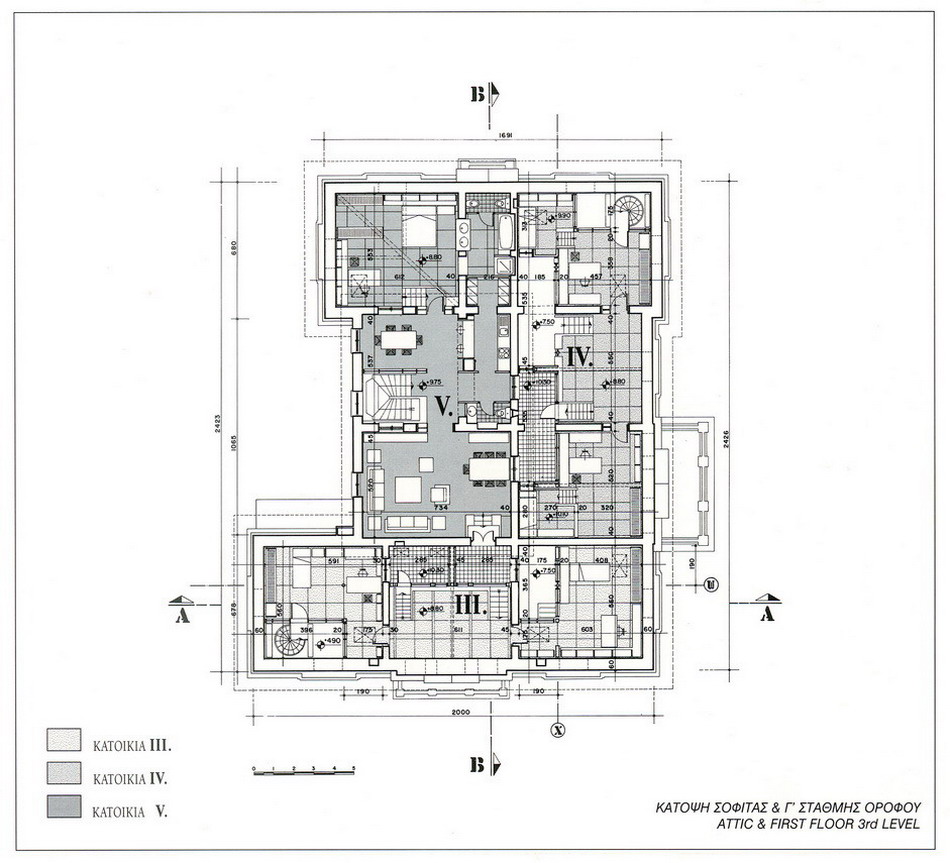 The project was presented in Milan (Europan Forum, Le Stelline, Corso Magenta, 61, 29-30/09/1989), in Paris (Centre Pompidou, 5/12/1989-12/02/1990) an in the EPFL Lausanne School of Architecture. It was pointed out as the most appropriate to be constructed, to the extend that part of the European competition team were construction companies who were about to construct the appropriate projects for each country. The jury mentioned that "the proposal deals with the evolution of lifestyle in a traditional building  in a very interesting way. There is a double social interest in the project, which proposes realistic architecture and constructing solutions and adjusts a very important traditional building into the contemporary way of life while making the building financially exploitable".
  However the project wasn't realized.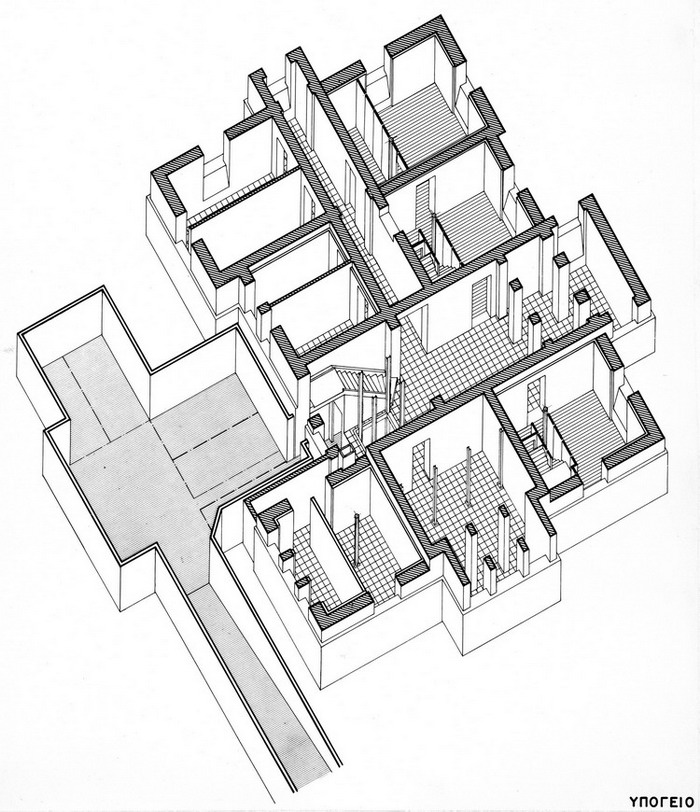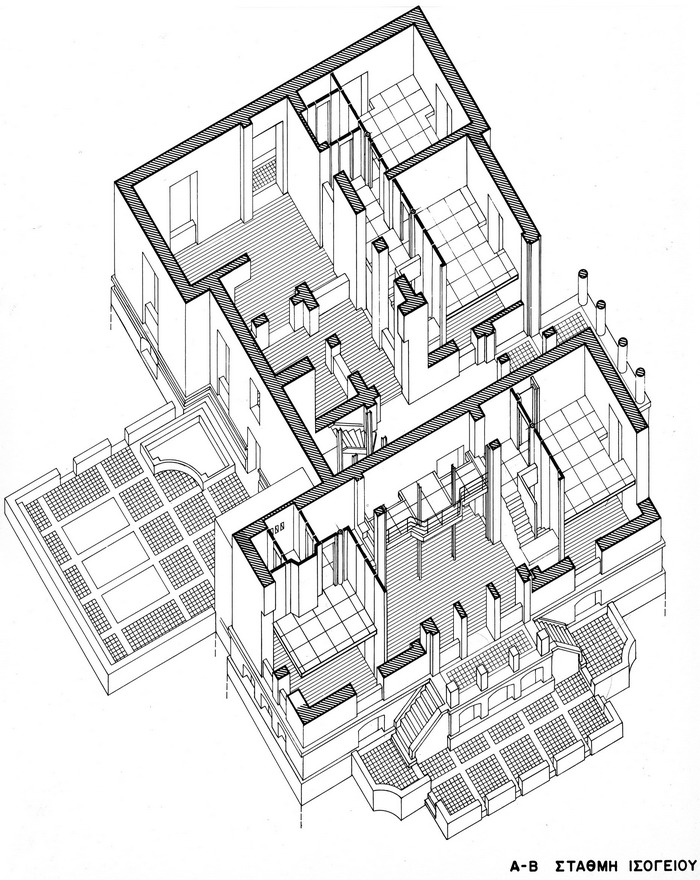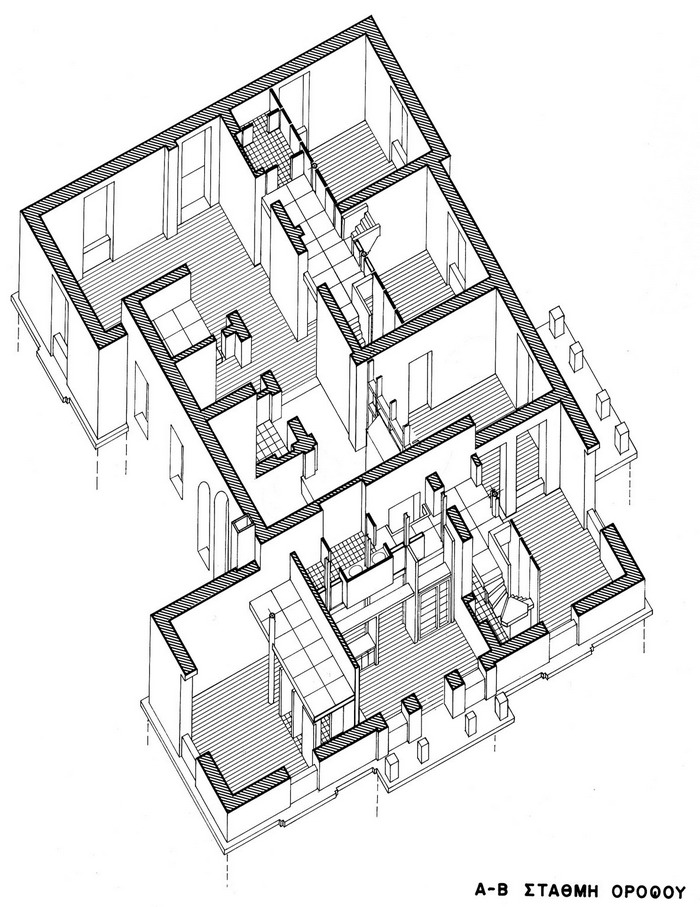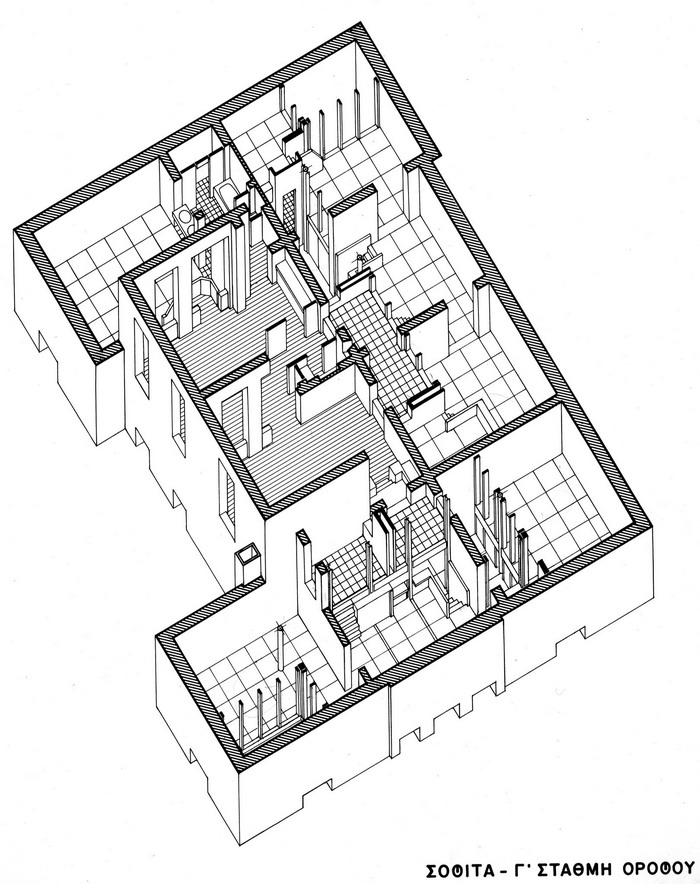 All drawings are hand-drawn
RESTORATION AND REHABILITATION OF HAROCOPOS VILLA INTO A FIVE DWELLING UNIT, CORFU
SITE: ALEXANDRAS AVE & ROMANOU STR, CITY OF CORFU
YEAR: 1989
AREA: 2041 Μ2
AWARD: ARCHITECTURAL COMPETITION
ARCHITECTS: GIORGOS TRIANTAFYLLOU AND PARTNERS
TAKIS BAROUS, GIORGOS TRIANTAFYLLOU, NIKOS MIRAS, EVI STAMATOPOULOU, ANDREAS GALANAKIS, NOTA MOISIADOU, NANCY HATZIPERI, architects, GIORGOS IOANNIDIS, ANNI HALIKIA designers
STRUCTURE: CHRYSANTHOS KIRPOTIN