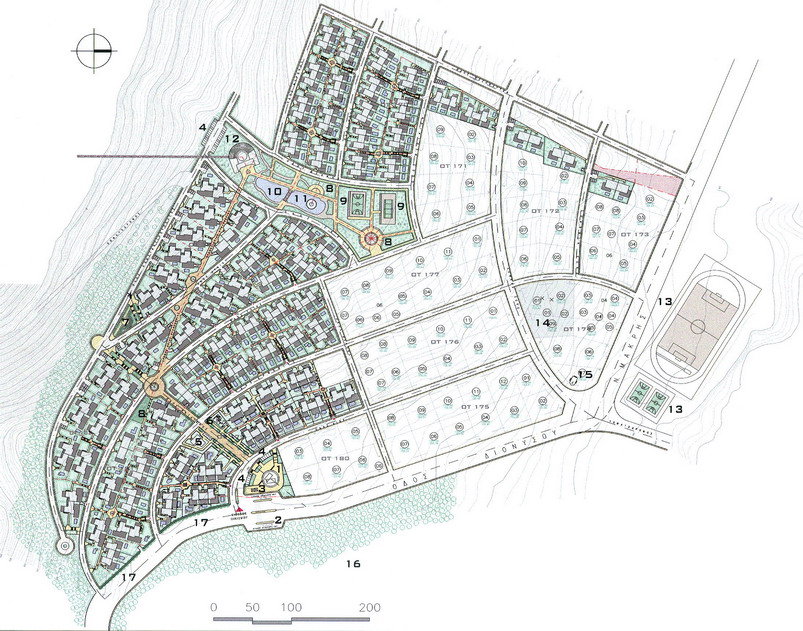 The aim of this investment was the development of a large area in Dionysos, Attica to include 85 distinct and independent properties – sites of a total area of 137.000m2. Given the already existed site distribution and road plan, the pursuit was to propose planning interventions in order to upgrade the estate's image. The interventions include the shaping of public spaces into green, recreation and sport areas along with the creation of a pedestrian circulation network and internal squares.
The morphological characteristics of the greater region were collected, categorized, studied and evaluated and morphological standards that adjust to modern day requirements and free architectural creativity were suggested for the residences. Starting by ensuring the buildings' diversity, along with the pursuit of structural standardization for cost reduction, the basic residential types with set structure were proposed. The Rubik's cube, which allows its image diversity although having a set structure, constituted the basic principle for a morphological approach, where the buildings' morphology alternates over the same repeated support structure.
Sustainable Energy Resources and a bioclimatic approach were some of the main themes that were studied in collaboration with the Built Environment Research Team of the Athens University under the supervision of Manthos Santamouris. Photovoltaic panels were harmonically integrated over the residences' pergolas and roofs and small windmills were proposed for the squares. Aiming at energy conservation, the bioclimatic architecture core principles were followed through along with the appropriate detailing. The result was the improvement of the buildings' thermal and energy performance, along with a series of positive impact to the interior and exterior environment. The project was awarded from the European Union.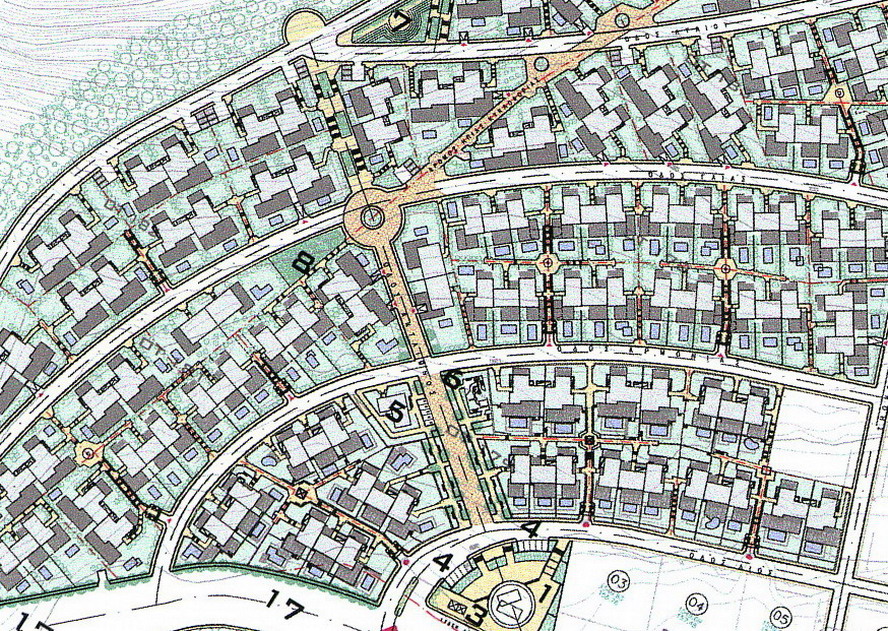 URBAN DESIGN APPROACH-SITE DIAGRAM-ROAD PLAN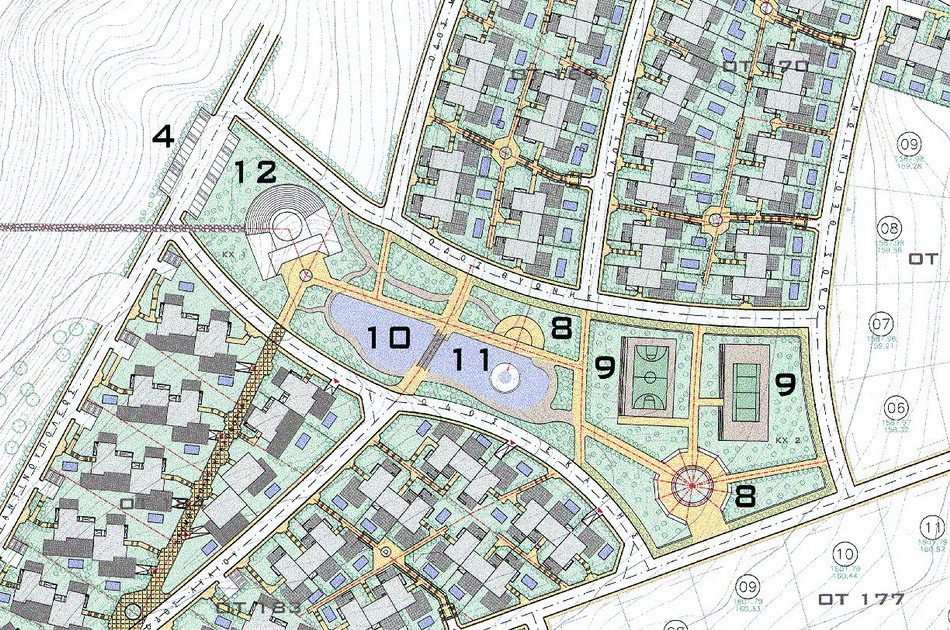 PUBLIC SPACES AXIAL DEVELOPMENT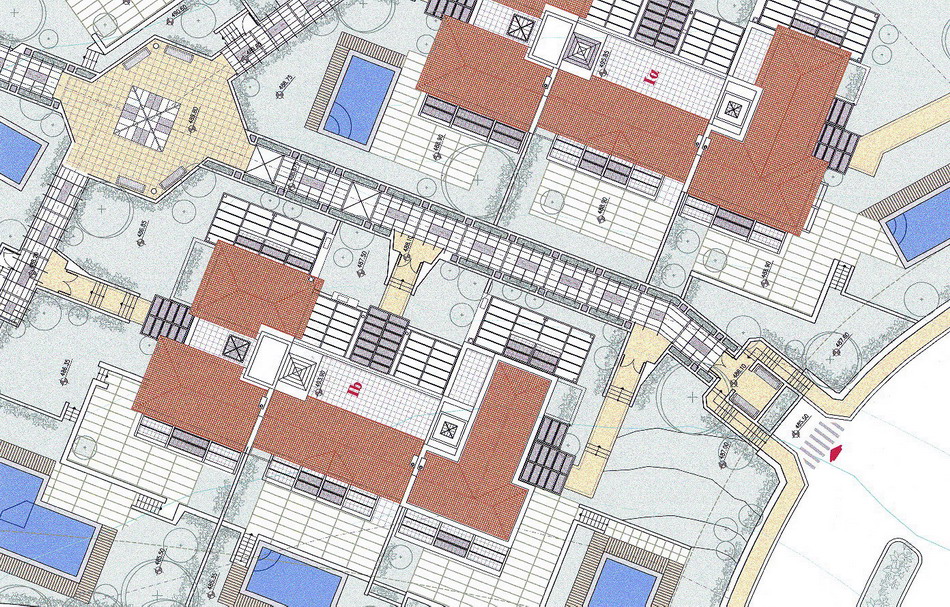 PEDESTRIAN ACCESS PATHWAYS AND SMALL SQUARES AT THE SCALE OF A BUILDING BLOCK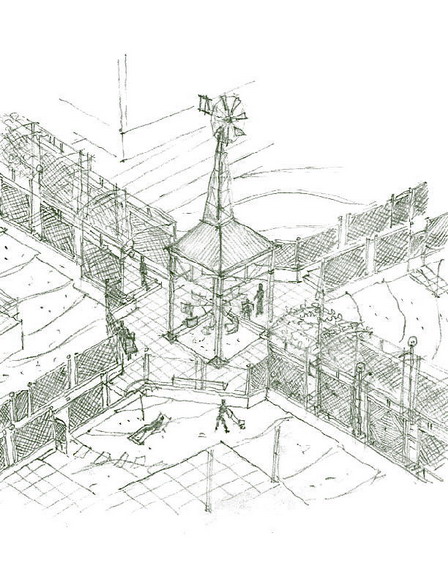 SQUARE-NODE AT PEDESTRIAN PATHWAY INTERSECTION WITH WINDMILL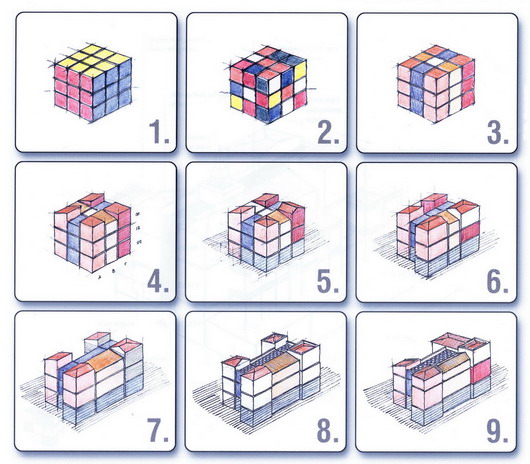 CORE ARCHITECTURAL DESIGN PRINCIPLES
FROM RUBIK'S CUBE TO RESIDENCES'DIVERSITY IN EVERY BUILDING



ELEVATIONS ALONG THE ROADS

SECTION AT BUILDING BLOCK SCALE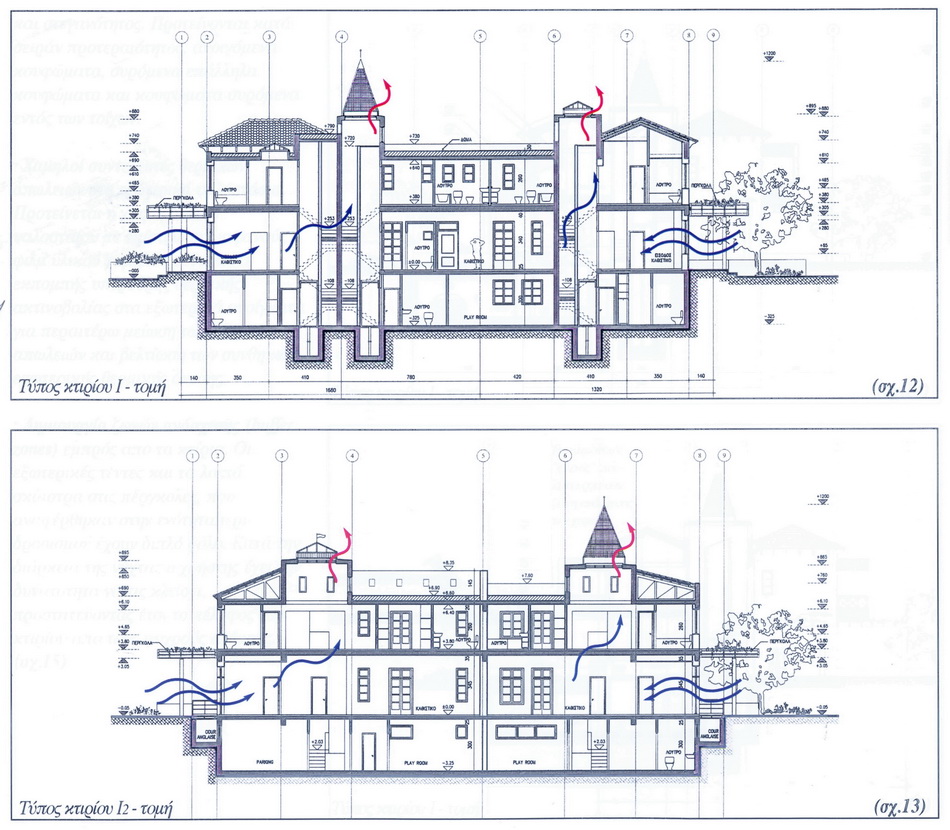 BIOCLIMATIC APPROACH
RESIDENCE DESIGN FOCUSED ON INTERIOR THERMAL COMFORT, COOLING AND VENTILATION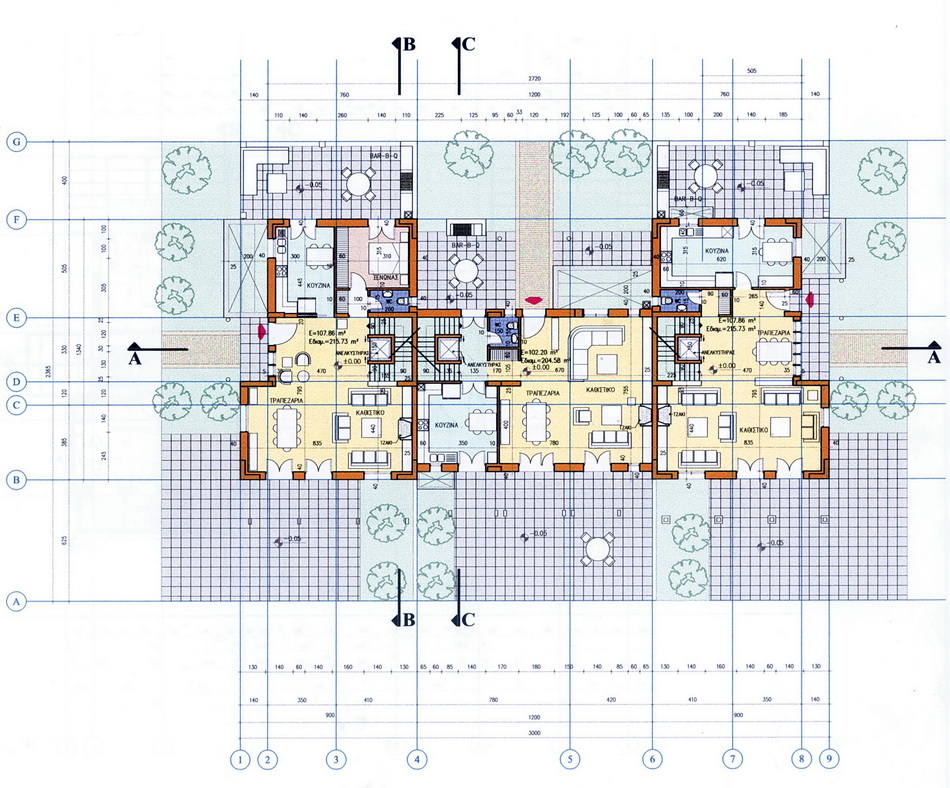 ARCHITECTURAL APPROACH
SUGGESTED GROUND FLOOR PLAN OF A THREE RESIDENCE COMPLEX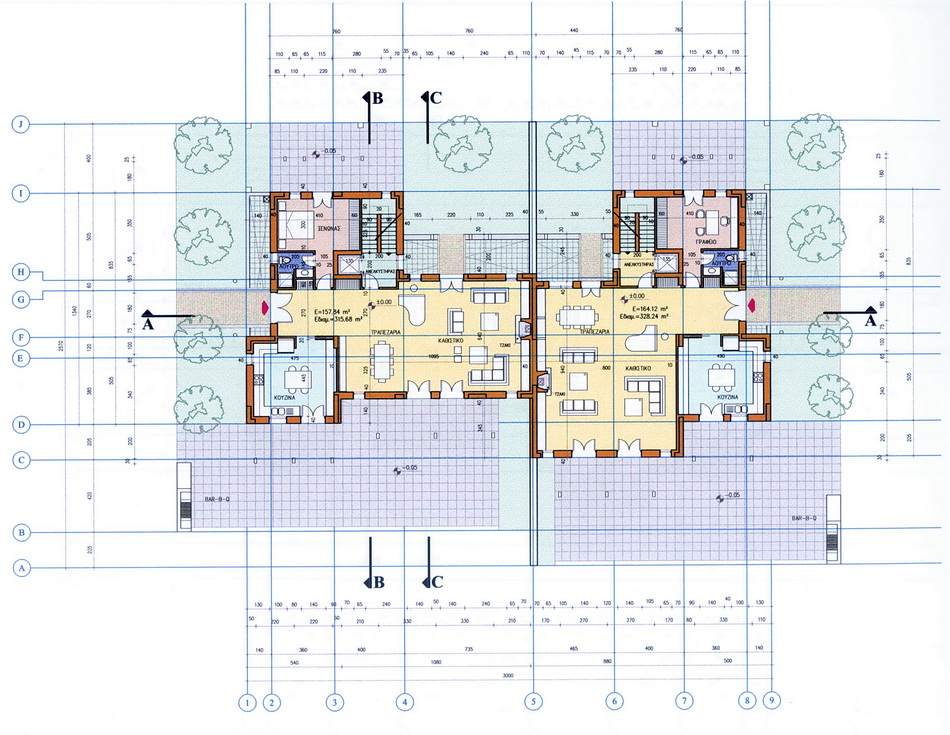 SUGGESSTED GROUND FLOOR PLAN OF A TWO RESIDENCE COMPLEX

RESIDENTIAL DEVELOPMENT OF DIONYSOS ESTATE, ATTICA
SITE: DIONYSOS, ATTICA
YEAR: 2000
AREA: 137.000m2
COMMISSIONED BY: THEMELIODOMI A.E., ENTECHNOS A.E., ANSTILOTIKI A.T.E.
ARCHITECTURAL TEAM: GEORGE TRIANTAFYLLOU AND ASSOCIATES
G. TRIANTAFYLLOU, T. BAROUS, P. ATHANASOULIS, T. GIAKAS, G. LEVISIANOS associate architects
URBAN PLANNING: K. DASKALAKIS
STRUCTURAL ENGINEER: A. ATHANASIADIS, K. KALATZI
MECHANICAL ENGINEER: A. ASIMAKI, K. GEORGAKOPOULOS, K. PAPAPOSTOLOU & ASSOC.
LANDSCAPE ARCHITECT: C. DIDONIS
BIOCLIMATIC DESIGN: T. GIAKAS
ENERGY CONSULTANT: M. SANTAMOURIS, BUILT ENVIRONMENT RESEARCH TEAM OF THE ATHENS UNIVERSITY