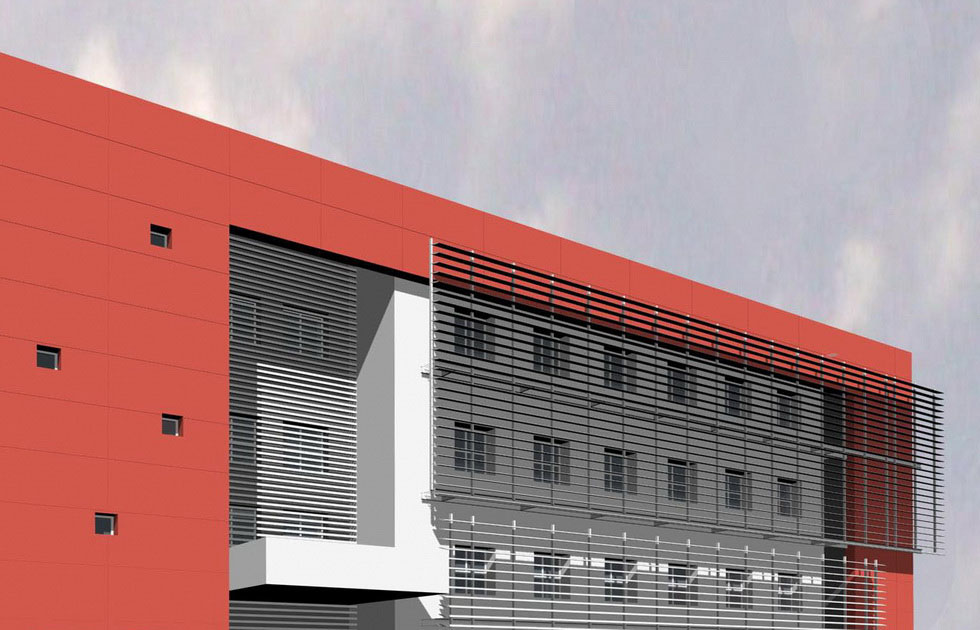 The proposal for the General Secretary of Civil Protection Building responds to the main requirement for crash-proofing the building with a shielded enclosure that withstands terrorist attacks and explosions and includes the most advanced recognition and crisis management systems according to international standards. The composition's central concept is the selection of a clean-cut volume with an introverted shell, restrained exterior surfaces and small openings.
The scheme is characterized by the organic connection between two distinct «buildings» that maintain their independence and are implemented underneath the heliport that is placed on the roof slab of the building facilities and defines the building's outline.
A large subtraction of the main volume creates a hollow two-story semi-open void that functions as a green space and provides natural light to the office spaces' interior side.
The proposal for the surrounding environment includes sloped backfills, water features and the implementation of sculptural compositions.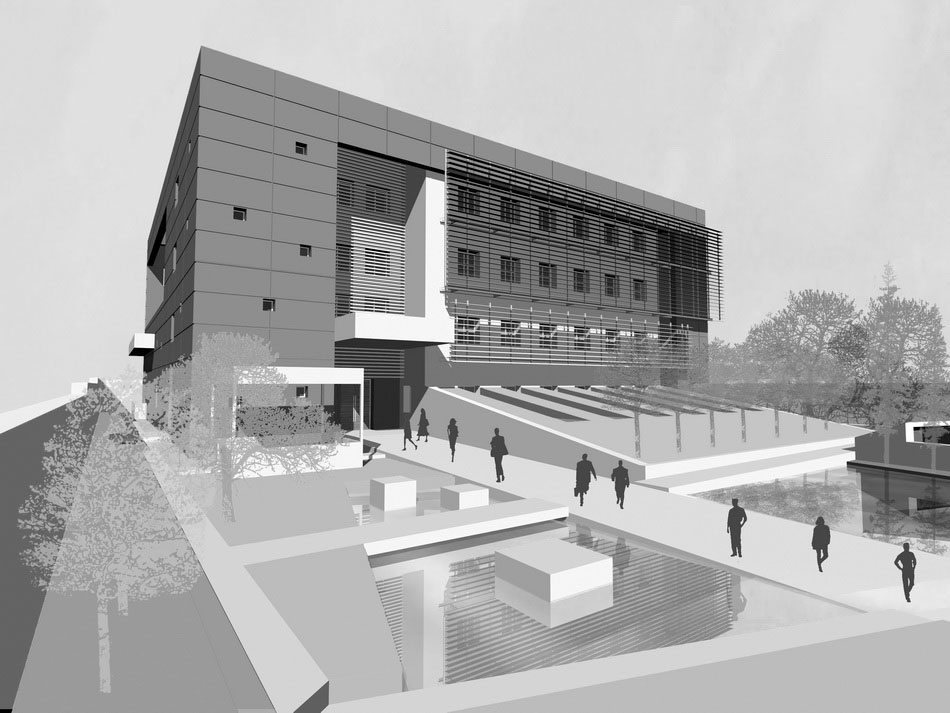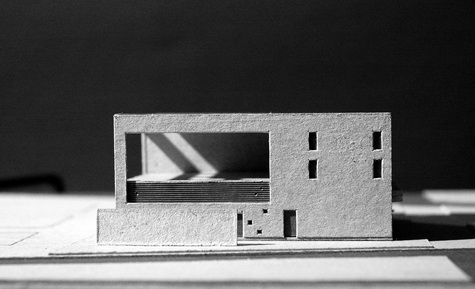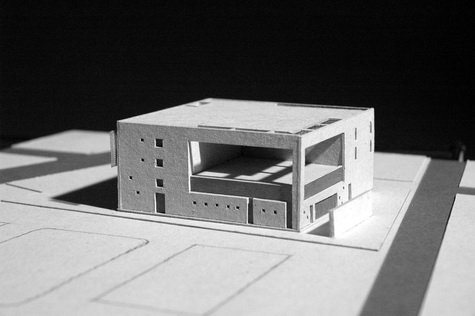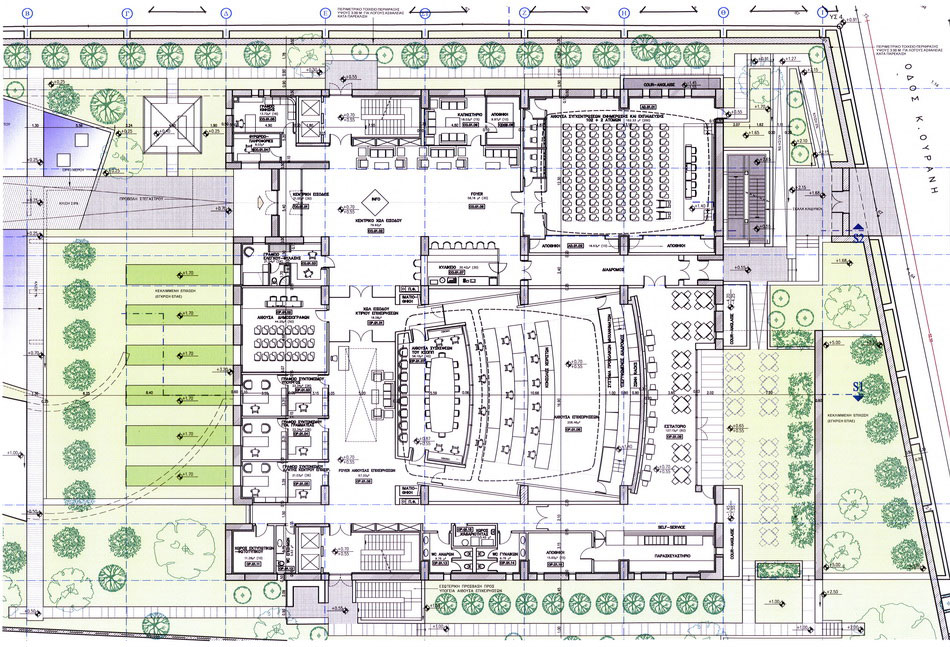 Ground Floor Plan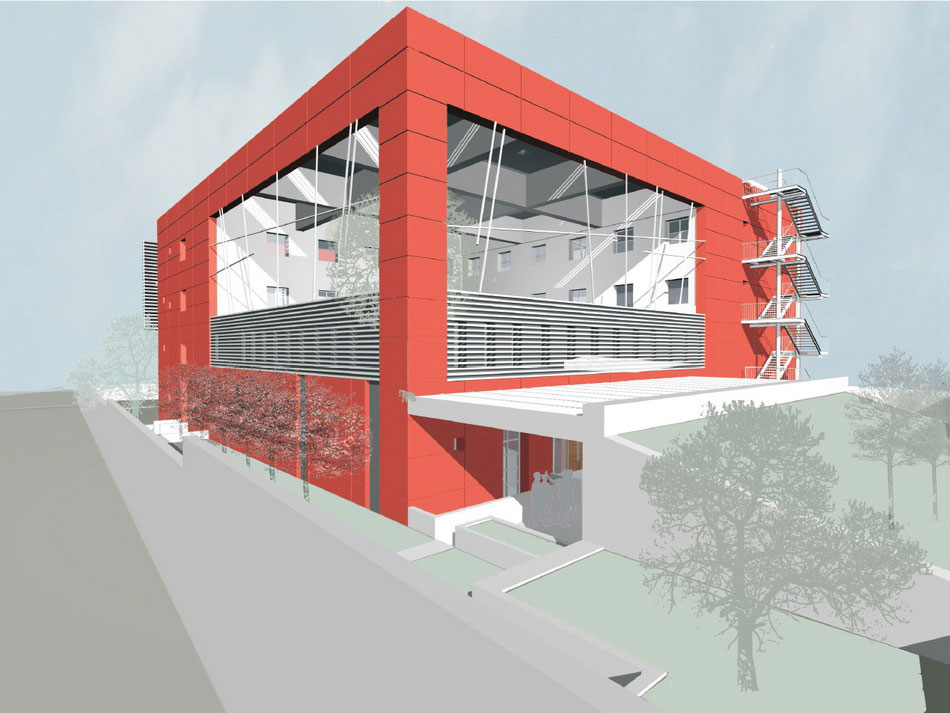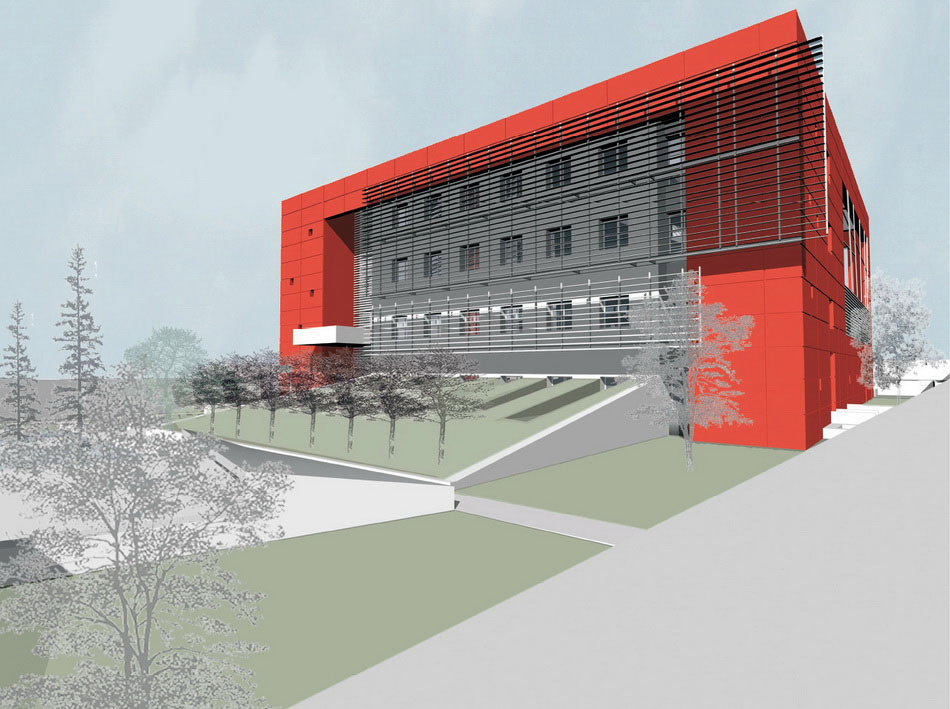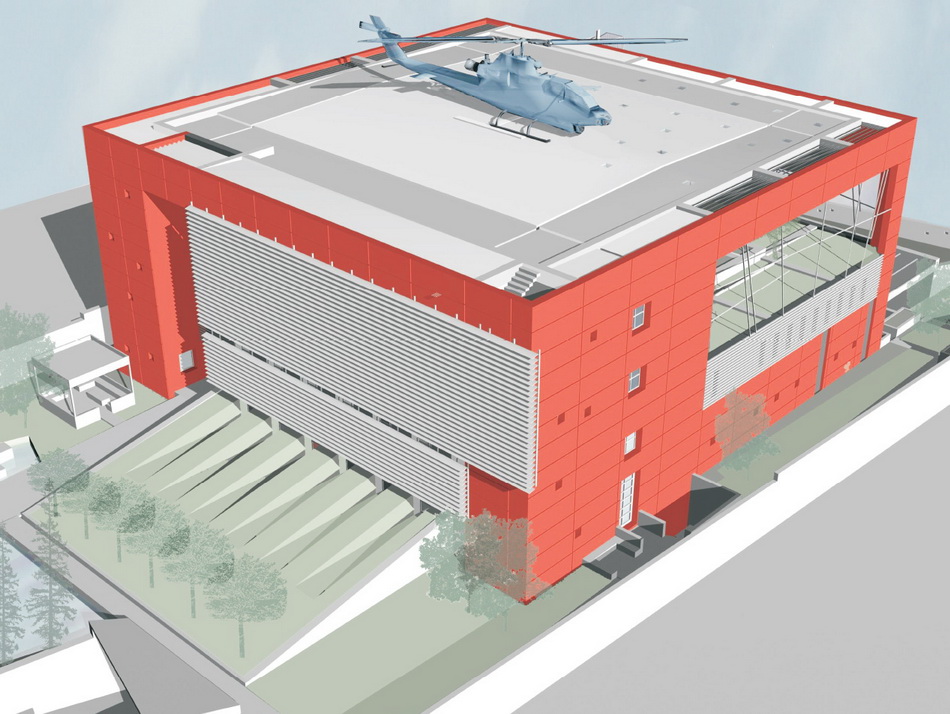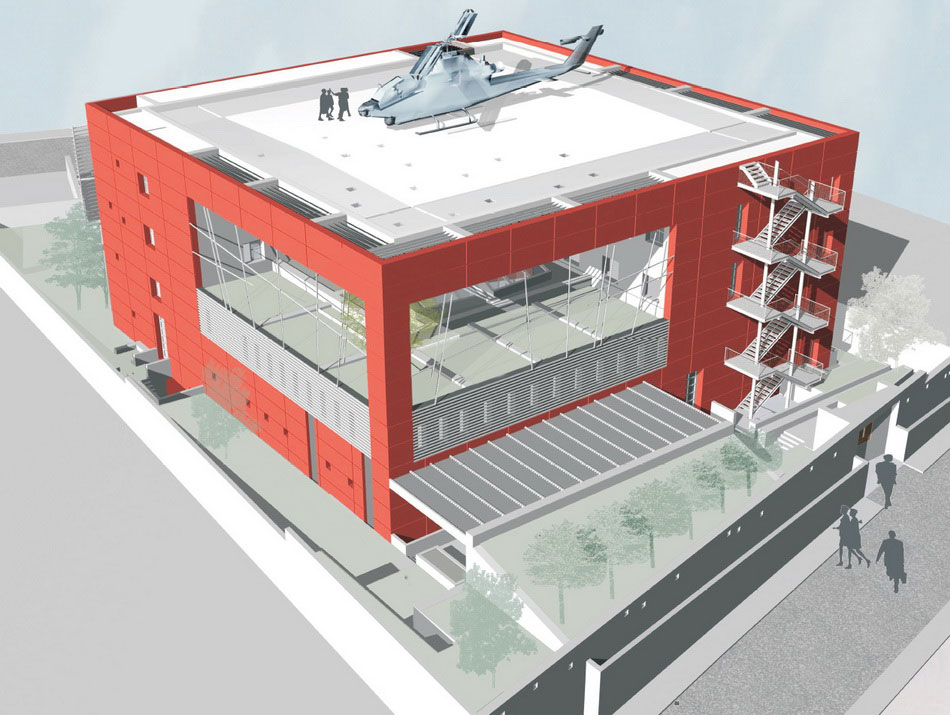 GENERAL SECRETARY OF CIVIL PROTECTION BUILDING
SITE: ATHENS
YEAR: 2007
AREA: 1.652m2
COMMISSIONED BY: MINISTRY OF INTERIOR DECENTRALIZATION AND E-GOVERNEMENT
ARCHITECTURAL TEAM: MELETITIKI – A.N. TOMBAZIS, G.TRIANTAFYLLOU & ASSOCIATES, A. TOMBAZIS, G. TRIANTAFYLLOU, T. BAROUS, M. BIRLIRAKI, D. KALAMITSI ASSOCIATE ARCHITECTS
STRUCTURAL ENGINEER: A. KARANIKOLAS & ASSOCIATES
MECHANICAL ENGINEER: L.D.K. CONSULTANTS