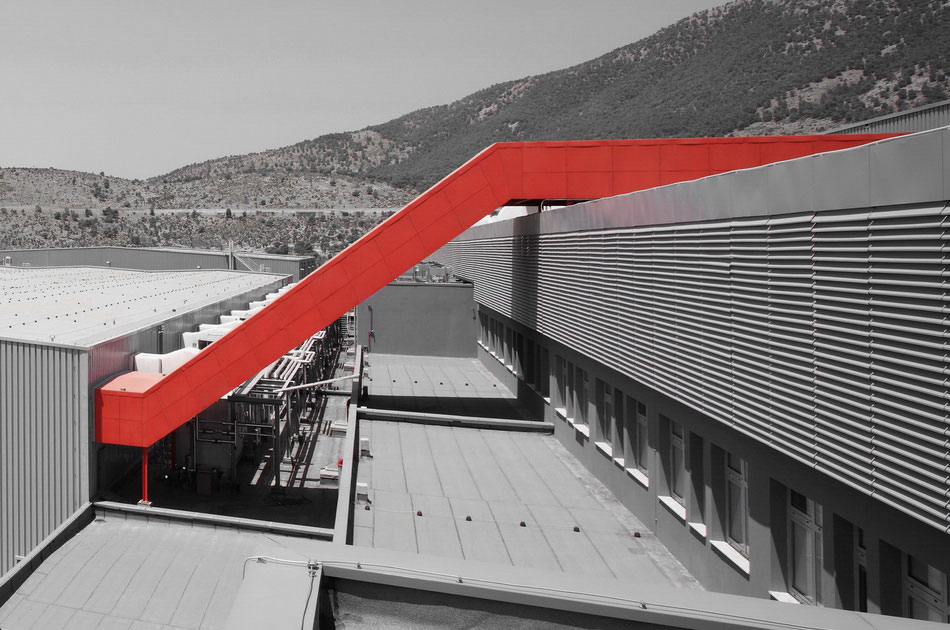 The project for the «Papastratos» Cigarrette Factory was undertaken in collaboration with MELETITIKI – A.N. TOMBAZIS. The factory complex is located in Aspropirgos, Attica, Greece on a site of 225.000m2 that is the only remaining large industrial site in the greater Athens/Piraeus area.
The facilities were developed along the north-west  – south-east axes to take advantage of the natural slopes of the terrain, to have maximum possibilities for future expansion and to have the primary access to the site along the NATO Avenue.
Also, the planning of the facilities allows for ample parking spaces and to the passer-by a panoramic view of the main complex but not of the ancillary facilities.
The Factory Complex is comprised of 34 distinct buildings, covered connections, specialized units and parking or pedestrian and vehicular traffic areas. Specifically, the building facilities are: Primary Production Building, Secondary Production Building, Administration Building, Tobacco Warehouse, Finished Goods Warehouse, Liquid Chemical Storage, Gate House, Technical Building & Pump House, Support Building, Print Shop Building.
Our office was responsible for the section of production & storage construction documents phase and prepared the unprecedented for local standards construction documents. The Philip Morris engineer team administered and monitored the implementation of the construction documents according to strict expert standards, unprecedented in Greece, that entail a rigorous and specialized documentation analysis and processing.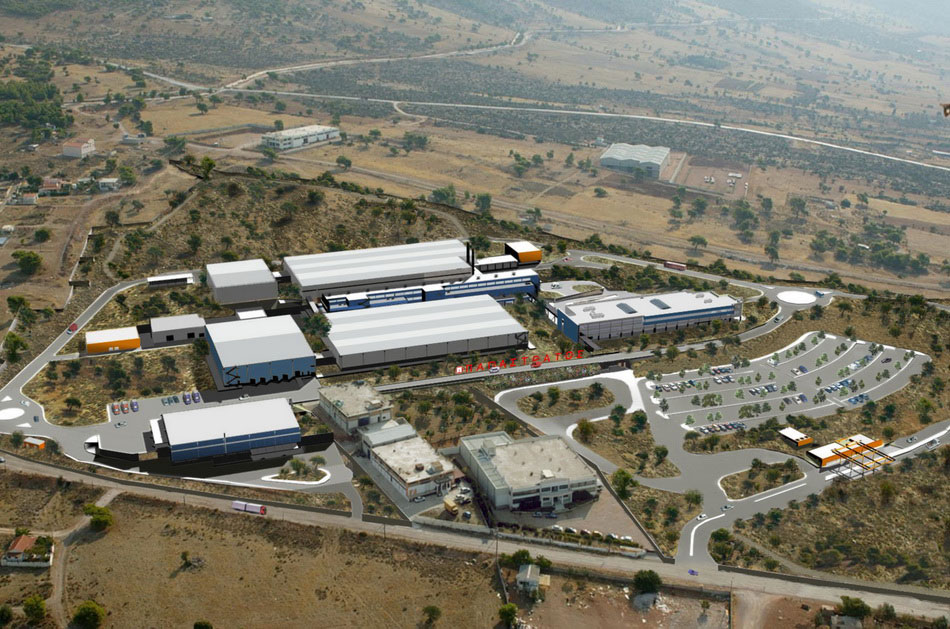 GENERAL OVERVIEW OF THE FACILITIES – PHOTOREALISTIC REPRESENTATION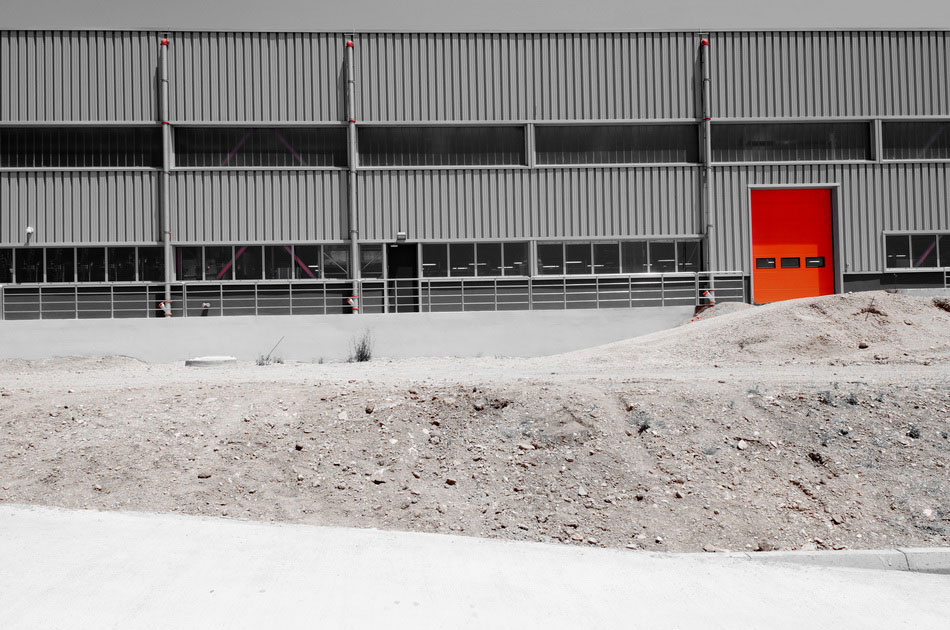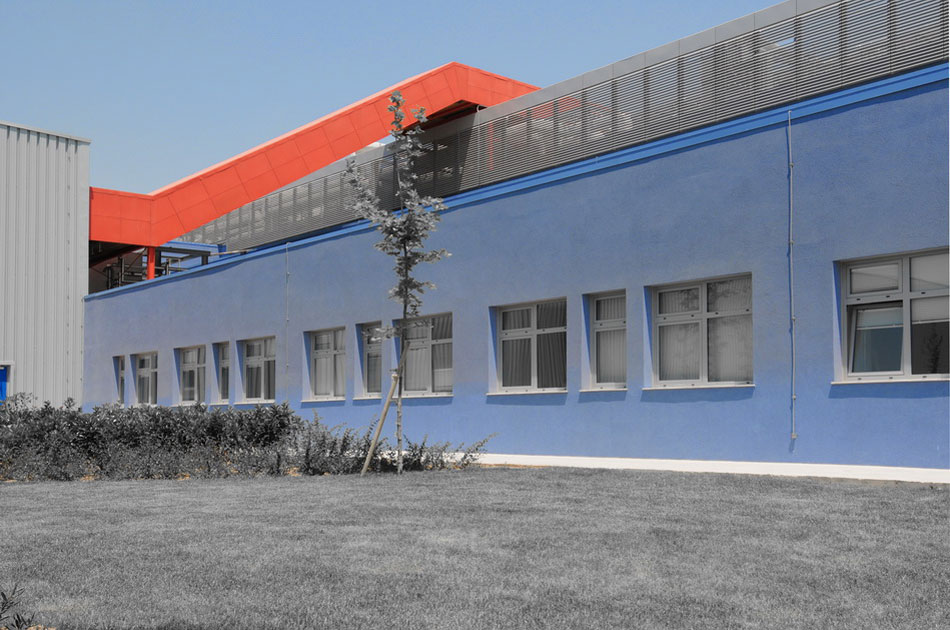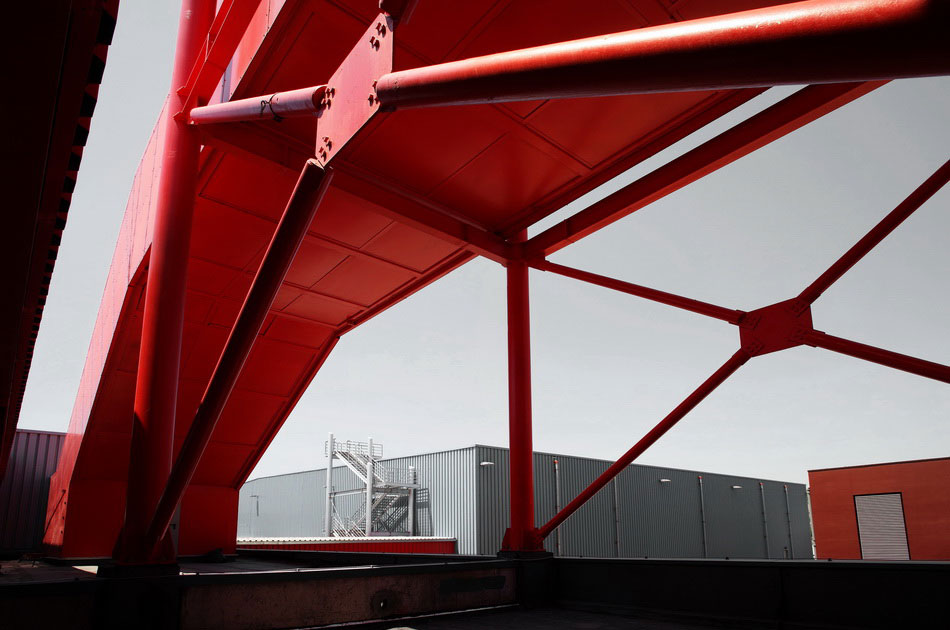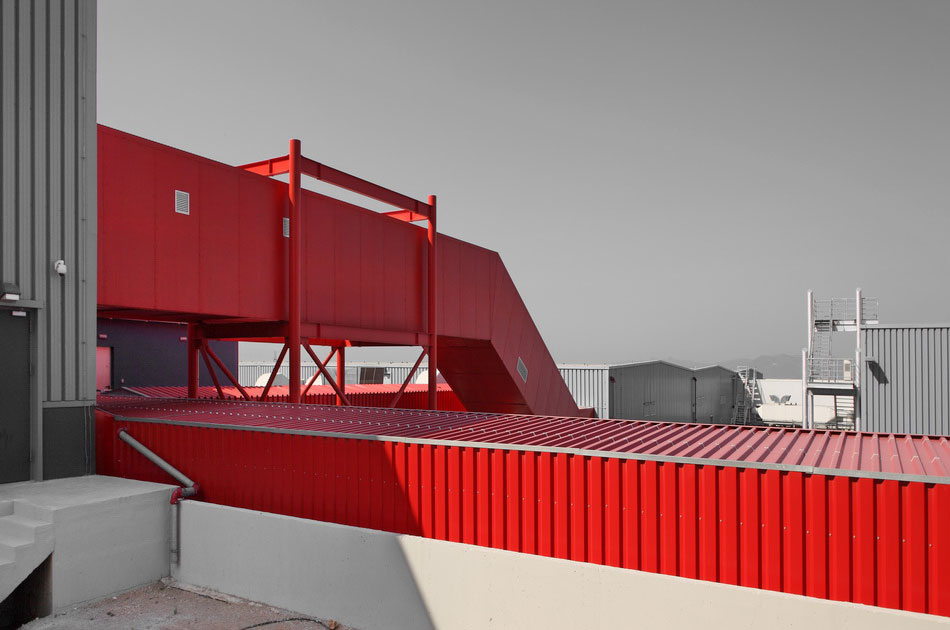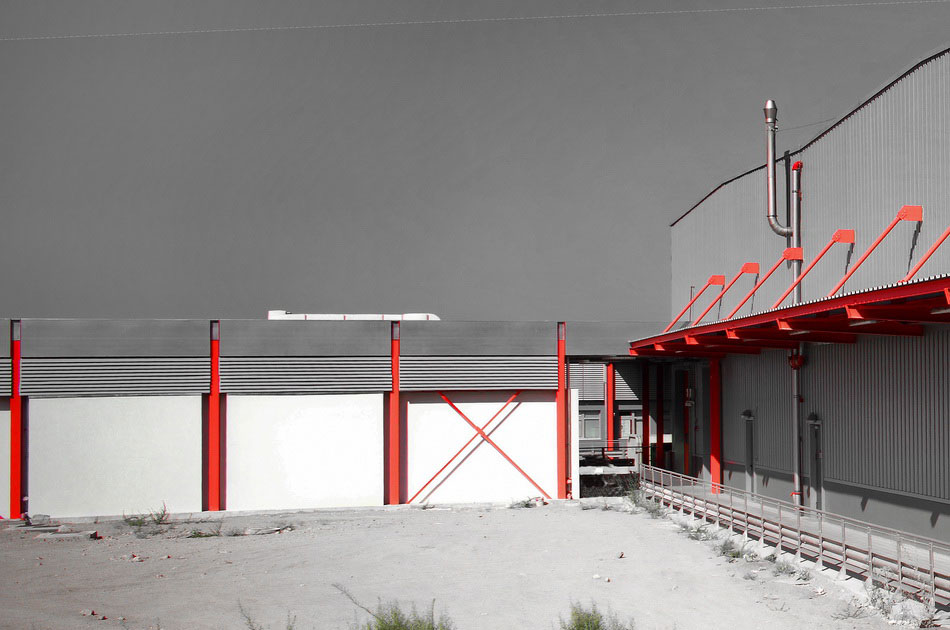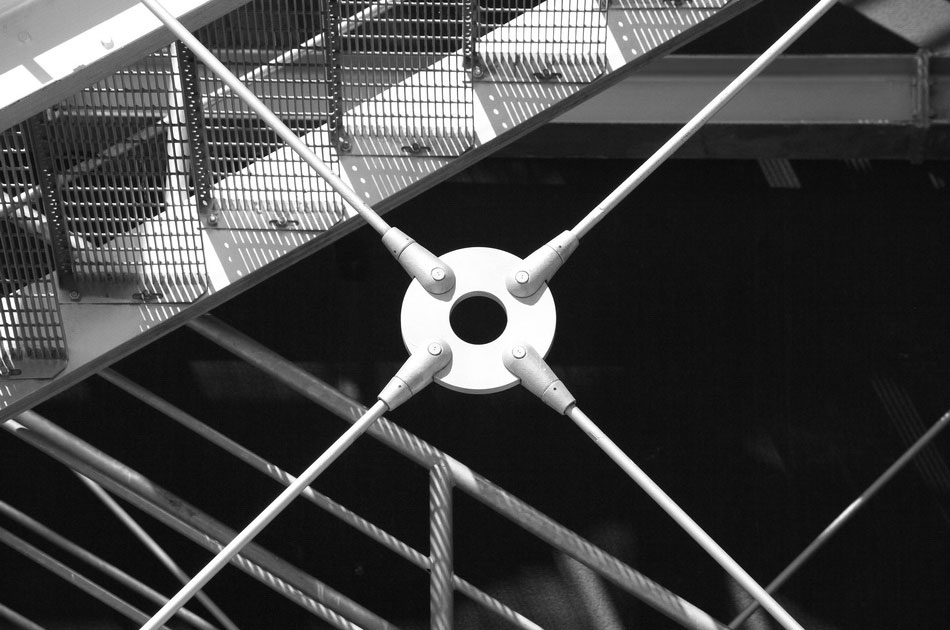 STAIR DETAIL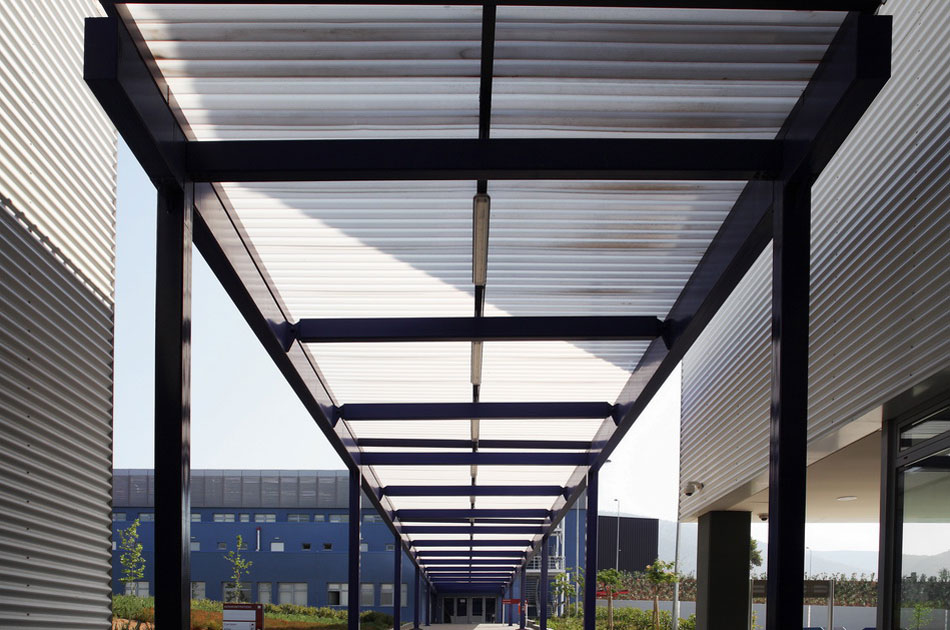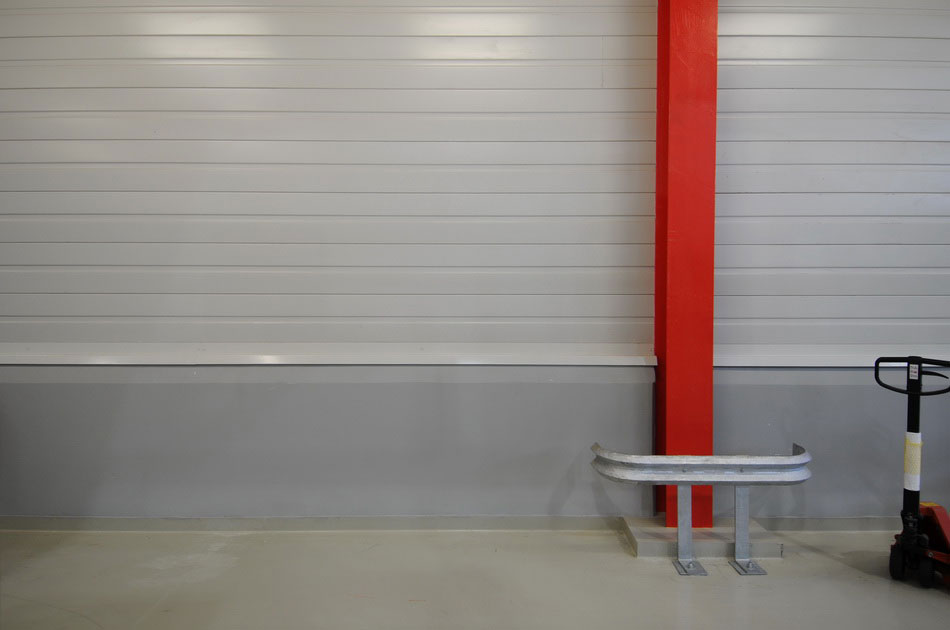 INTERIOR DETAIL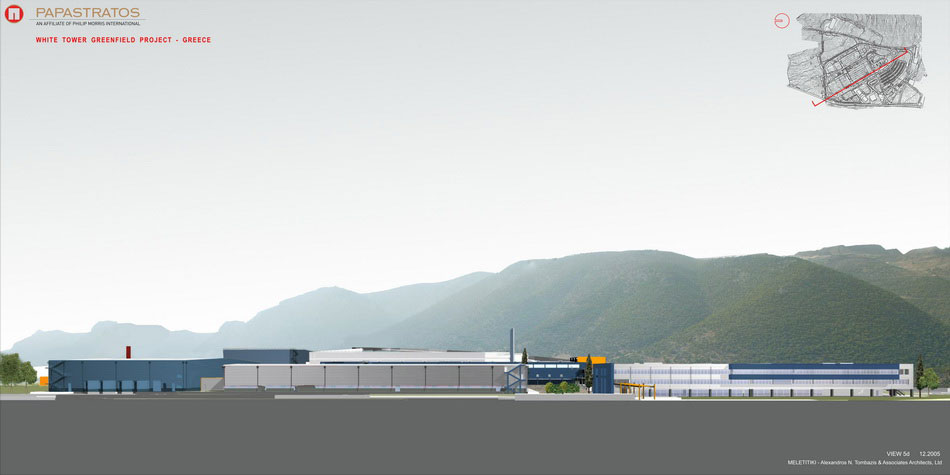 RELOCATION OF «PAPASTRATOS» CIGARRETTE FACTORY COMPLEX
SITE: ASPROPIRGOS, ATTICA, GREECE
YEAR: 2005
CLIENT: PAPASTRATOS COMPANY
ARCHITECTURAL TEAM: MELETITIKI – A.N. TOMBAZIS, GOERGE TRIANTAFYLLOU AND ASSOCIATES
T. BAROUS, J. ANTONOPOULOU, N. ANAGNOSTOPOULOU, P. TSIMPIRIDIS, G. CHIRA, Z. ZAVITSANOU, ASSOCIATE ARCHITECTS
STRUCTURAL ENGINEER: C & M ENGINEERING SA
VEHICULAR TRAFFIC CONSULTANT: DROMOS CONSULTING LTD
MECHANICAL ENGINEER: C & M. ENGINEERING S.A.
ENVIROMENTAL CONSULTANT: ARCHICON LTD