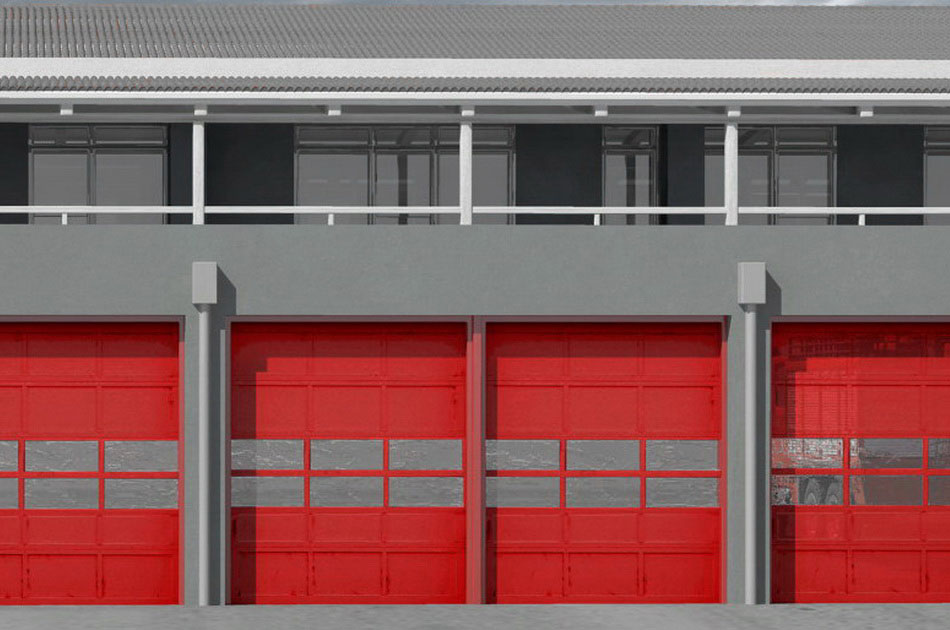 This project was an architectural proposal in the framework of a public sector international competition for the selection of a so-called "Private Coalition Entity" for the project entitled "Design Proposal, Construction, Funding and Technical Management of Building and Support Facilities for Six Departments and One Station for the Fire Department on a public & private funding scheme", where the project is co-funded by both public and private entities, with the construction & development company renting the facilities to the public sector, being at the same time responsible for their maintenance for a 25 year period.
The proposals should conform to high quality standards, so that the buildings comply with the Fire Department's specialized functional requirements and demands. The architectural proposal followed the standards' base design principles, with the main being the buildings' configuration and orientation, their aesthetics and morphology, the bioclimatic and sustainable design, as well as the requirements for accessible design for people with disabilities.
The Functional Requirements of each individual Fire Station led to special handling of their planning, according to their space needs and building program, the required spatial adjacencies, as well as the interior and exterior circulation of pedestrian and vehicular traffic.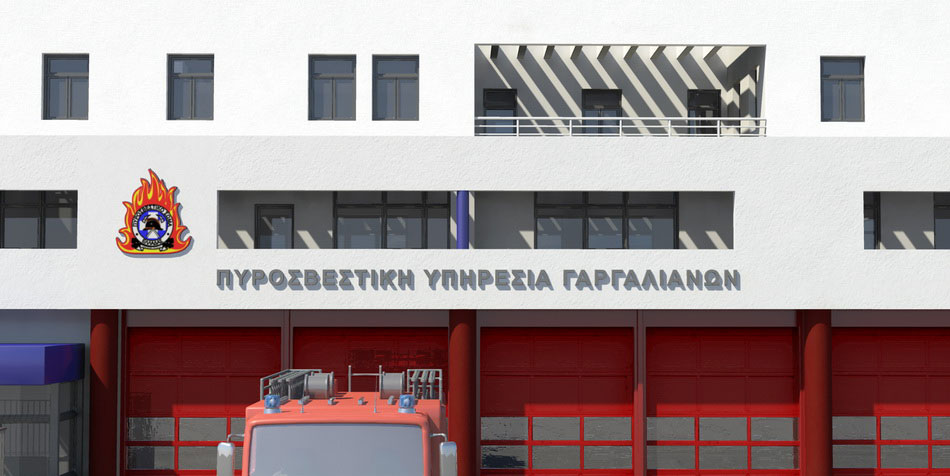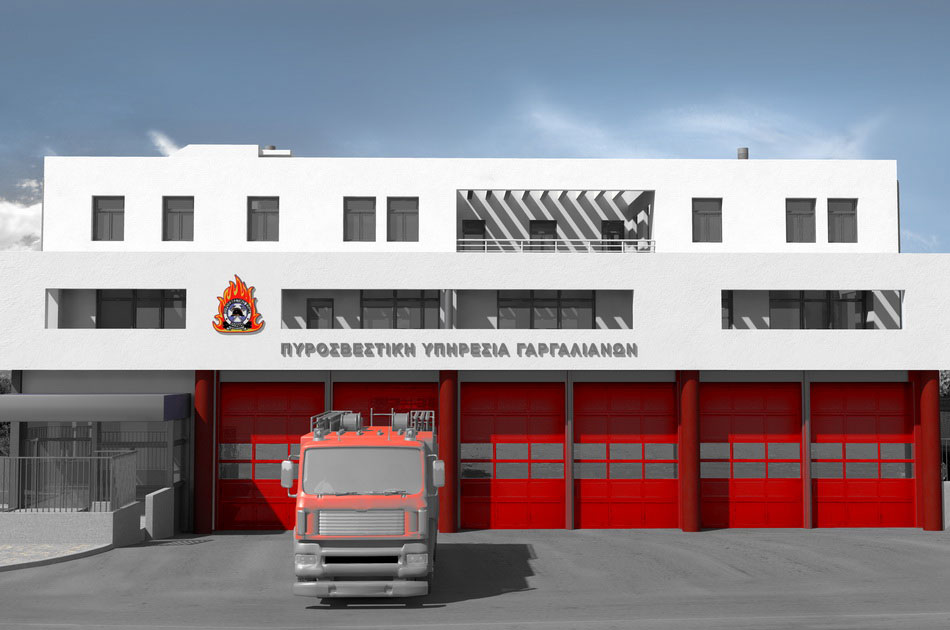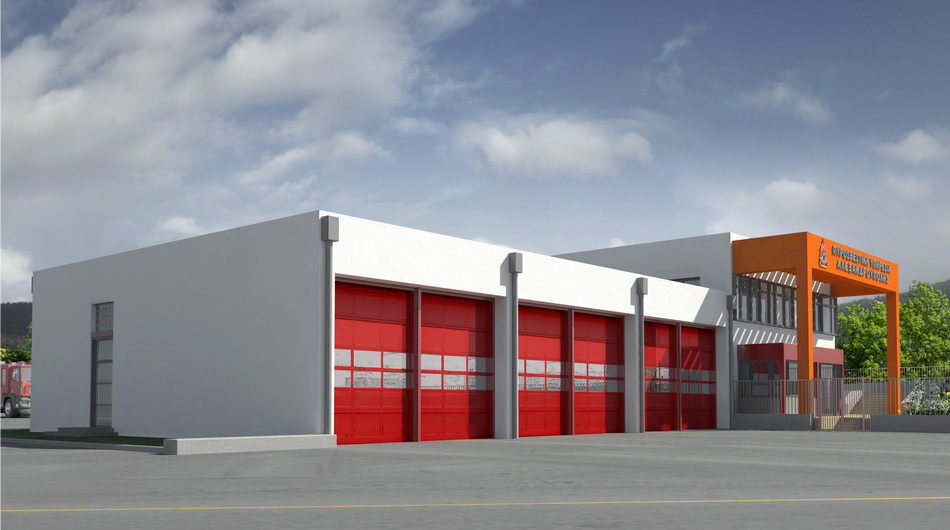 BUILDING FACILITIES IN ALEXANDROUPOLI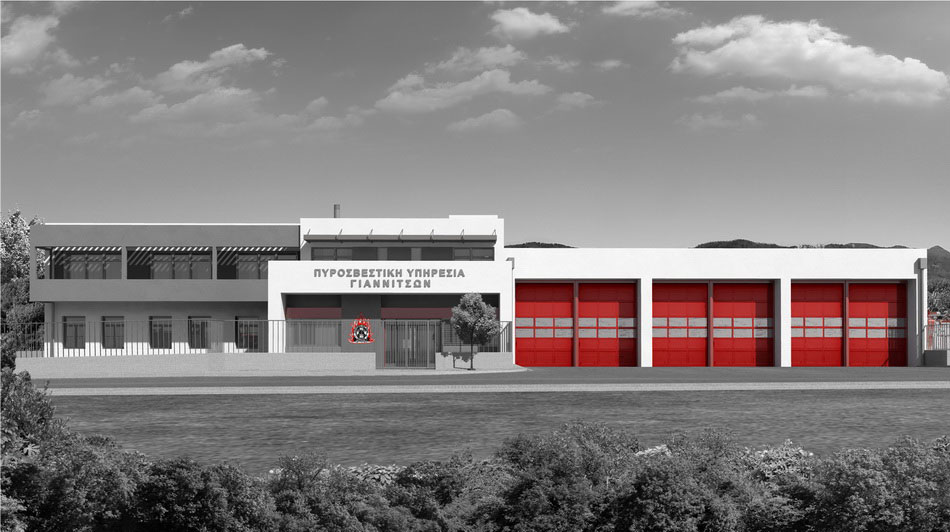 BUILDING FACILITIES IN GIANNITSA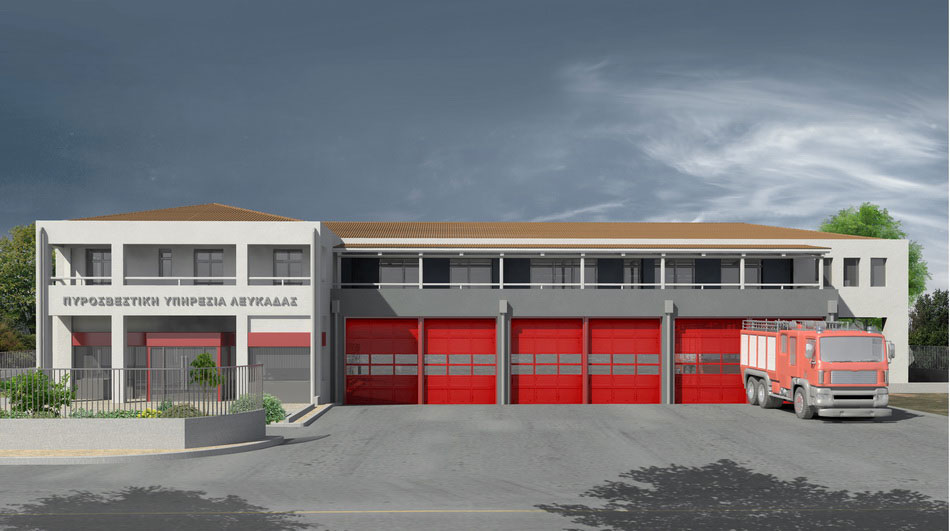 BUILDING FACILITIES IN LEYKADA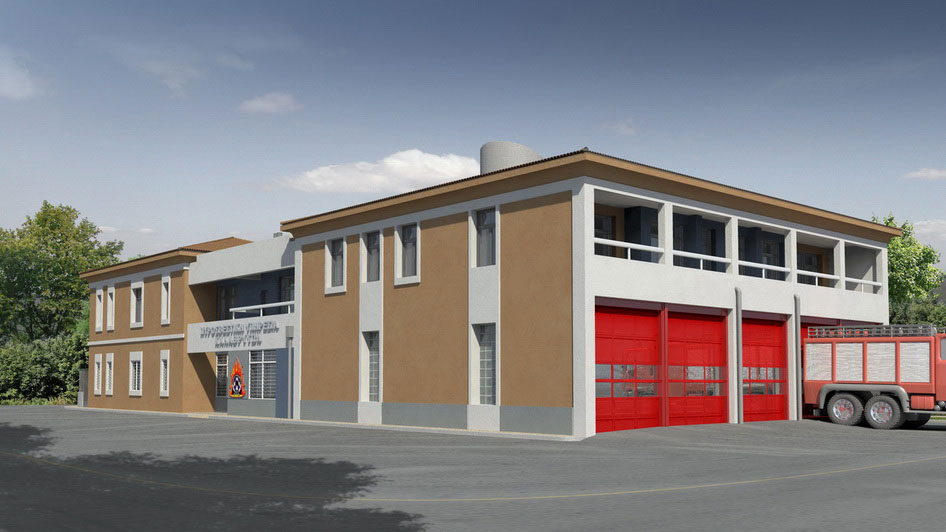 BUILDING FACILITIES IN KALAVRYTA

DESIGN DEVELOPMENT, CONSTRUCTION DOCUMENTS & ADMINISTRATION, FINANCING AND TECHNICAL MANAGEMENT OF BUILDING FACILITIES FOR SIX FIRE DEPARTMENT BUILDINGS AND ONE FIRE STATION UNDER A PUBLIC-PRIVATE FUNDING SCHEME
SITE: VEROIA, GARGALIANOI, GIANNITSA, THESSALONIKI, KALAVRITA, LEUKADA –
YEAR: 2008
COMMISSION BY: VIOTER
ARCHITECTURAL TEAM: GEORGE TRIANTAFYLLOU & PARTNERS,
G. TRIANTAFYLLOU, T.MPAROUS, …
STRUCTURAL ENGINEER: G.MARNERIS & ASSOCIATES
MECHANICAL ENGINEER: TRIEDROS – MELETITIKI
VEHICULAR TRAFFIC CONSULTANT: DIAVASI – EVA. KAREKLAS
ACOUSTICIAN: K.DOULIGERIS
LANDSCAPE CONSULTANT: M.MATHIOUDAKIS
BIOCLIMATIC DESIGN CONSULTANT: P.DOUKAS
FIRE CODE CONSULTANT: NT.KALAMITSI
SIGNAGE CONSULTANT: T.MPAROUS